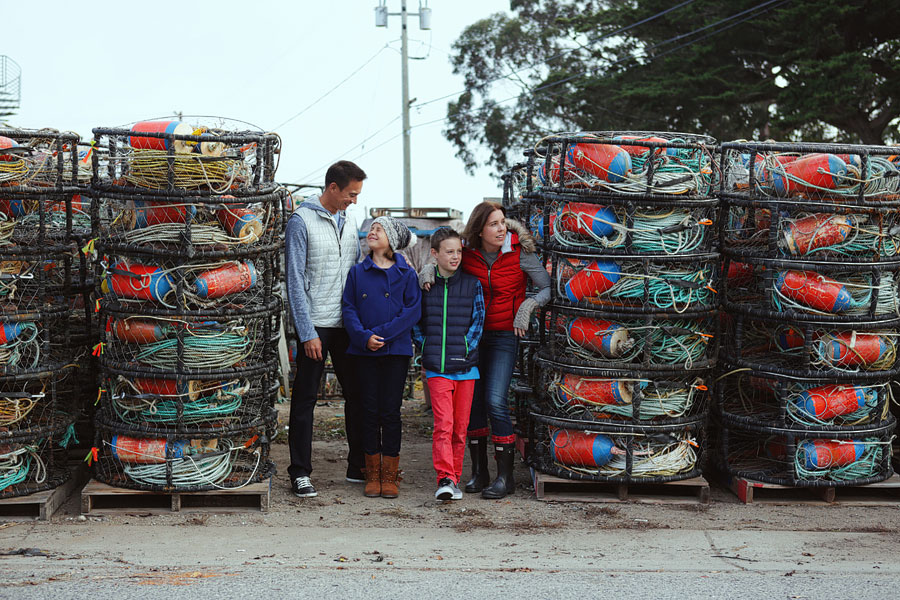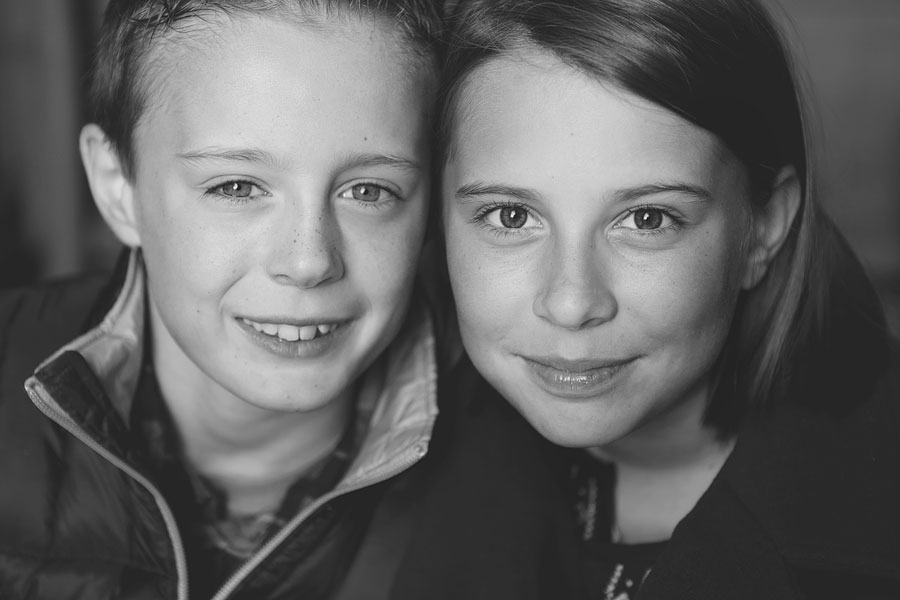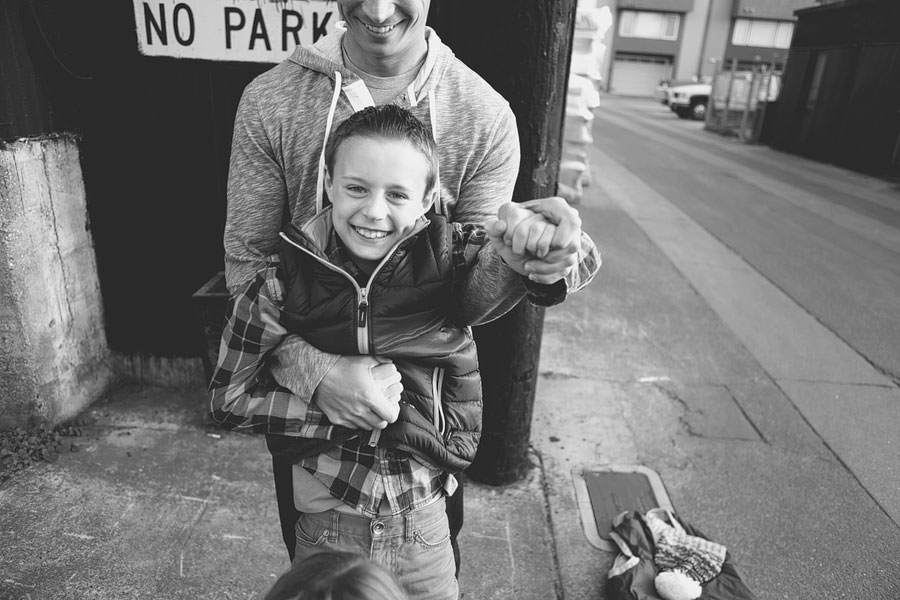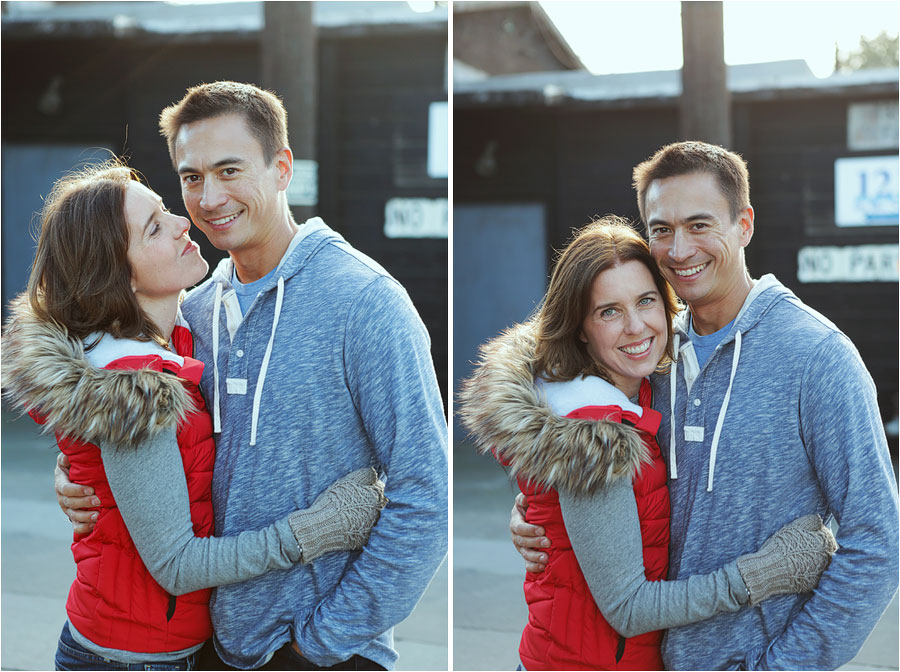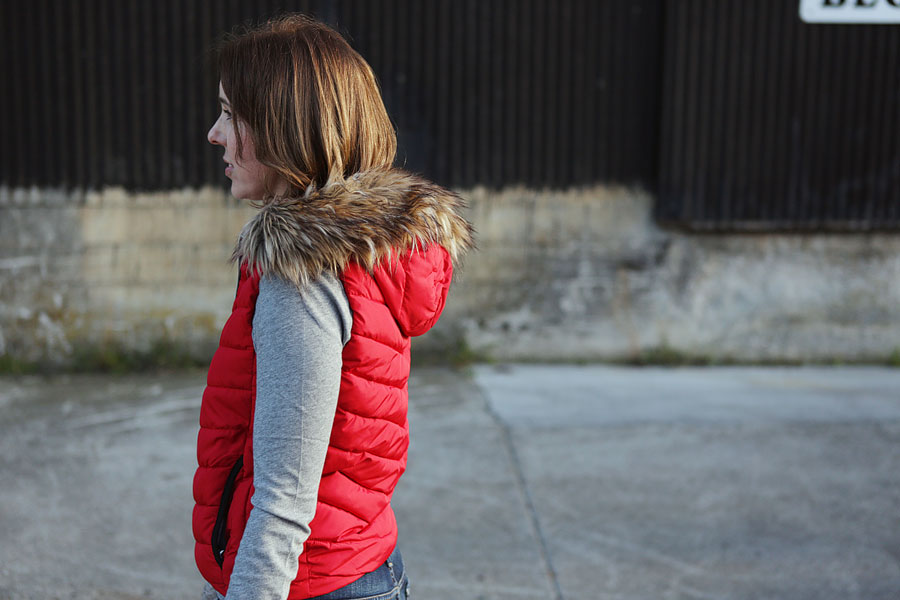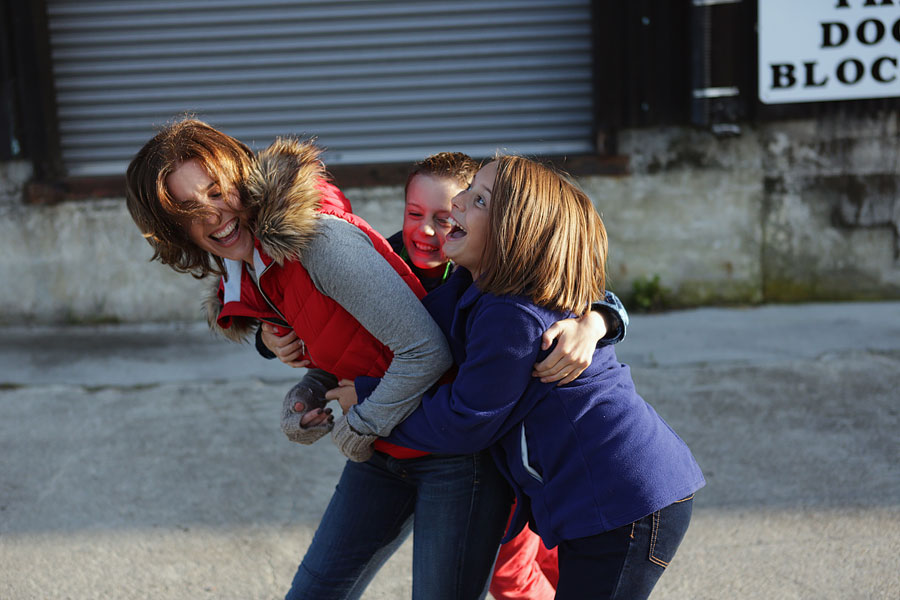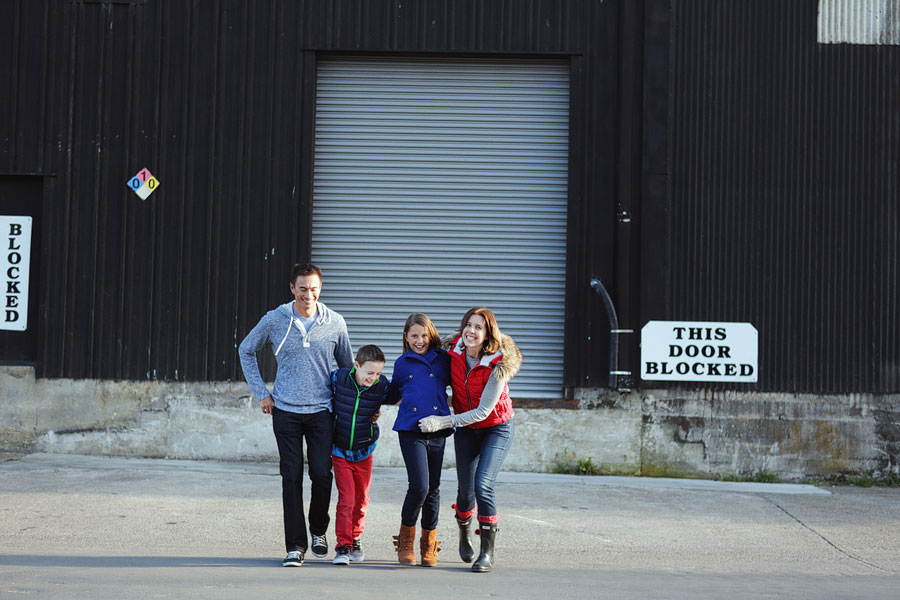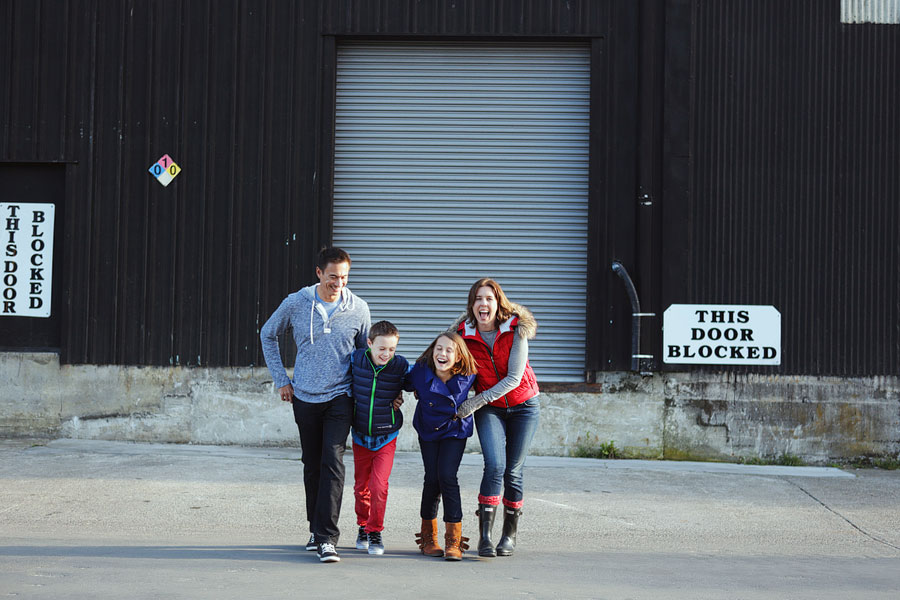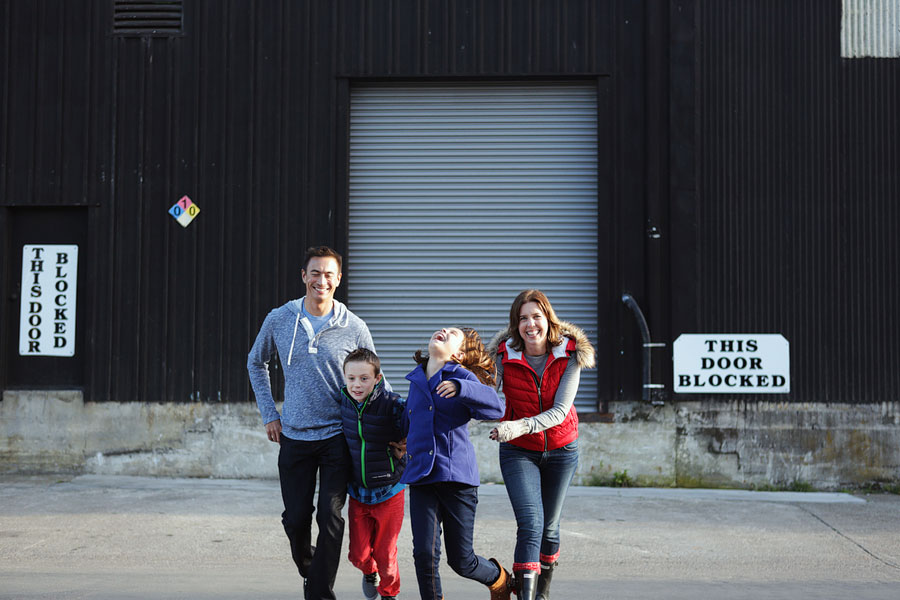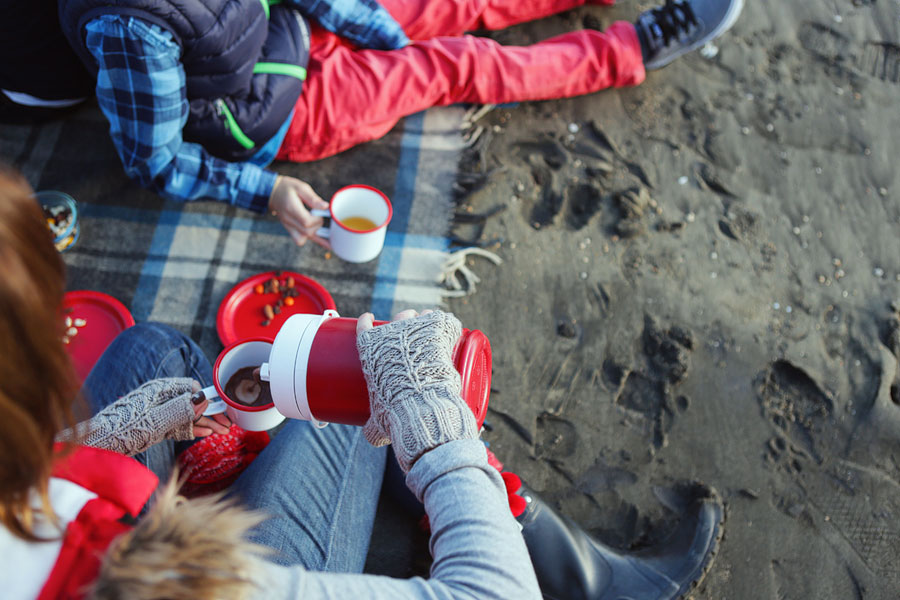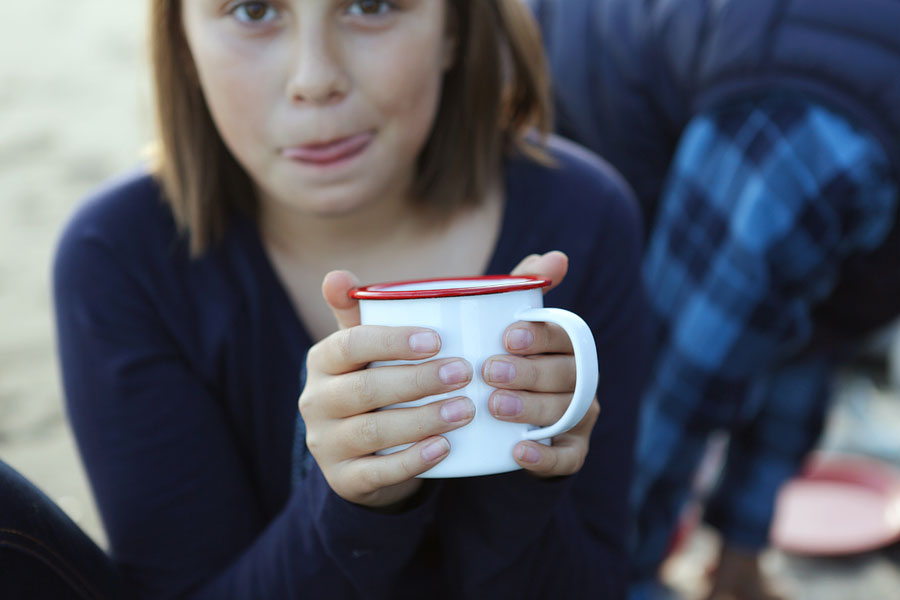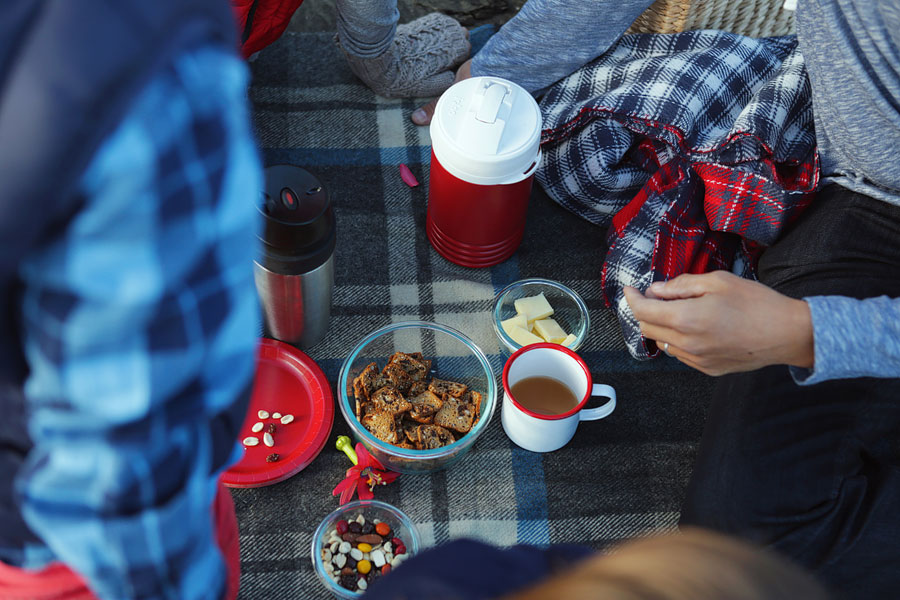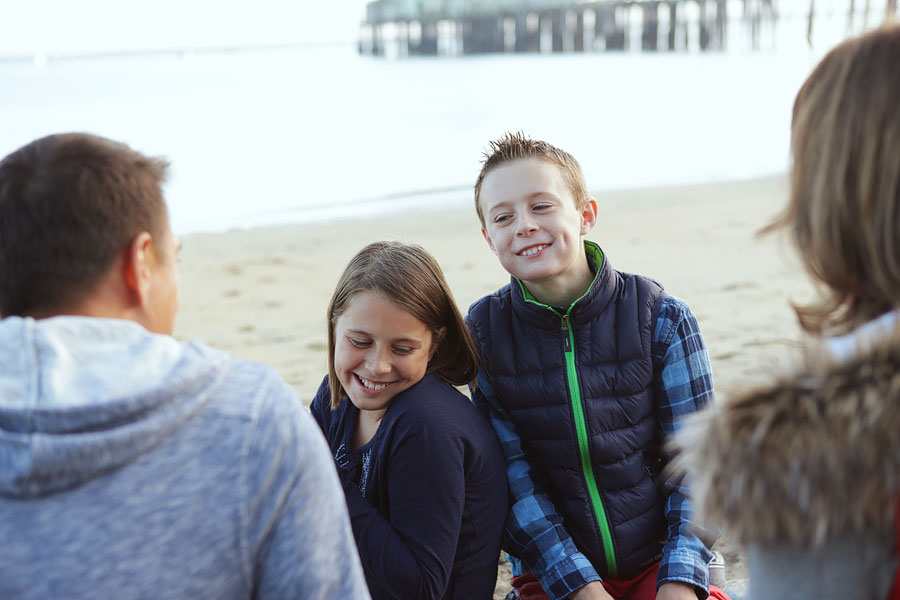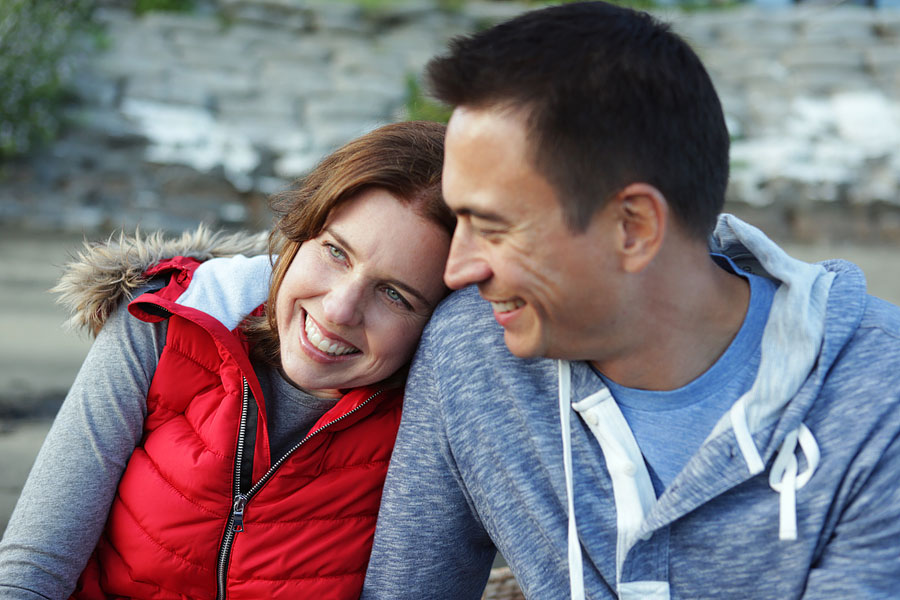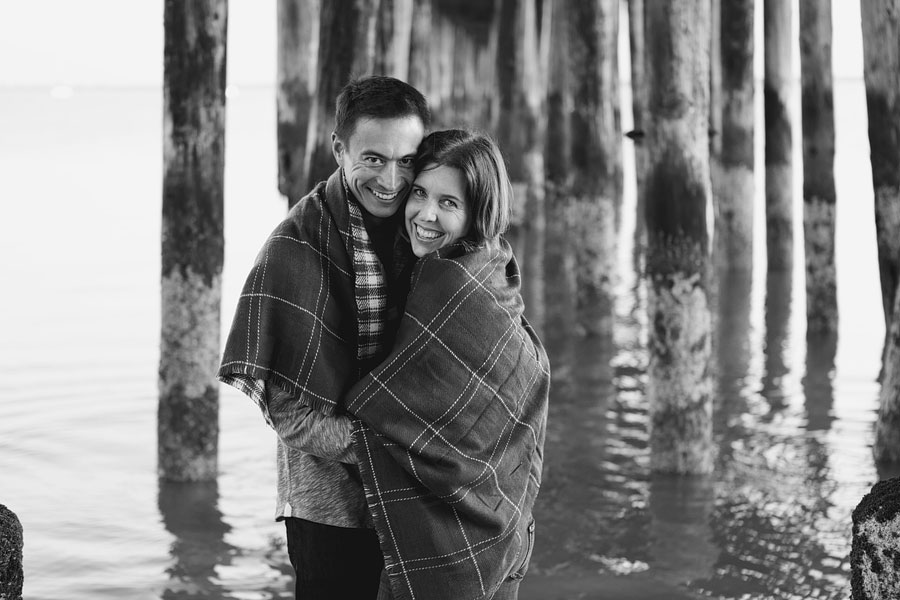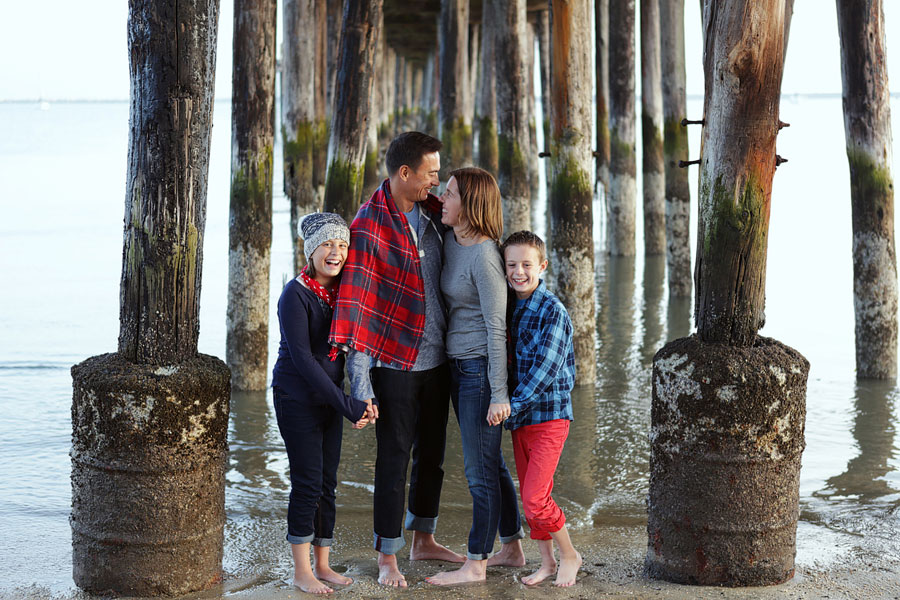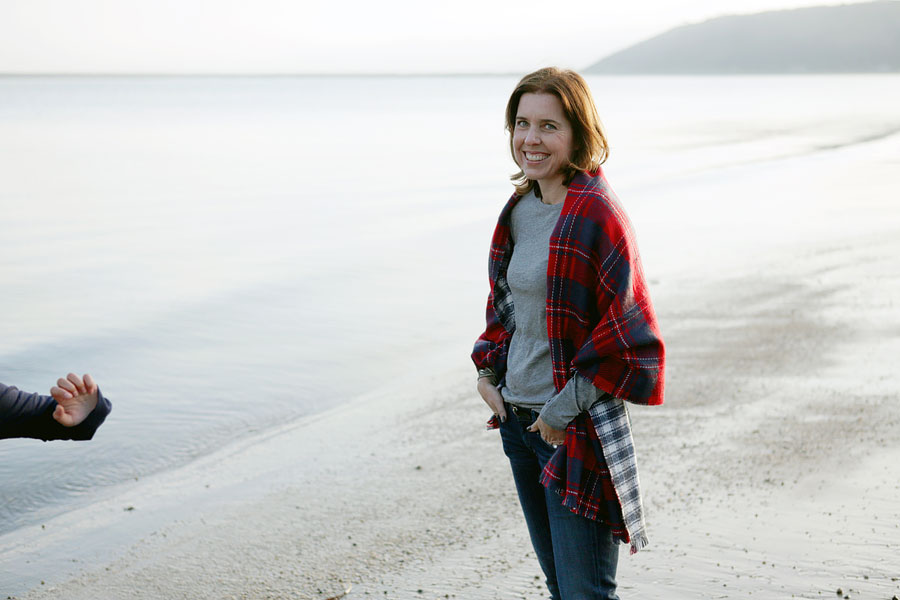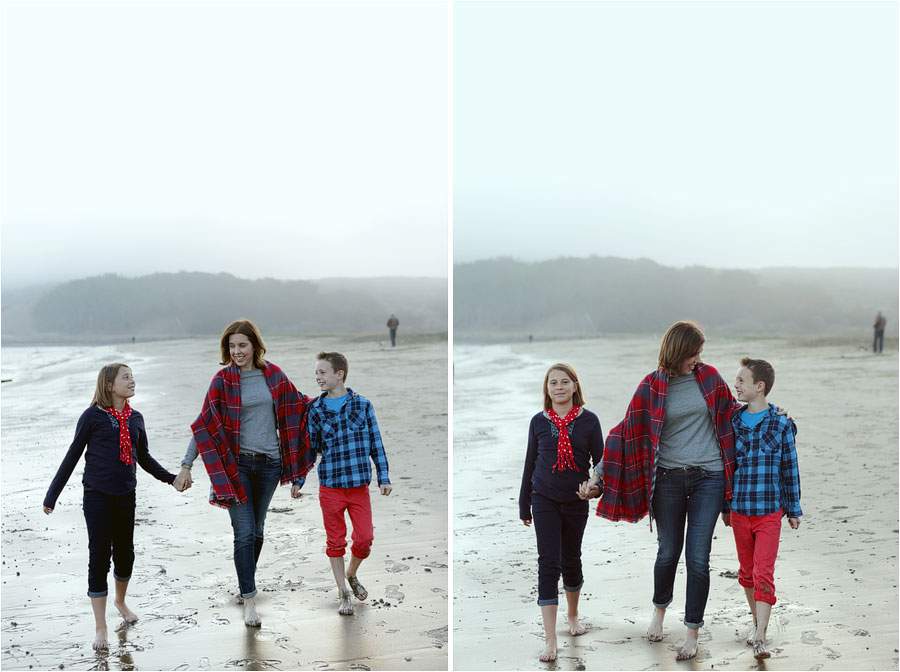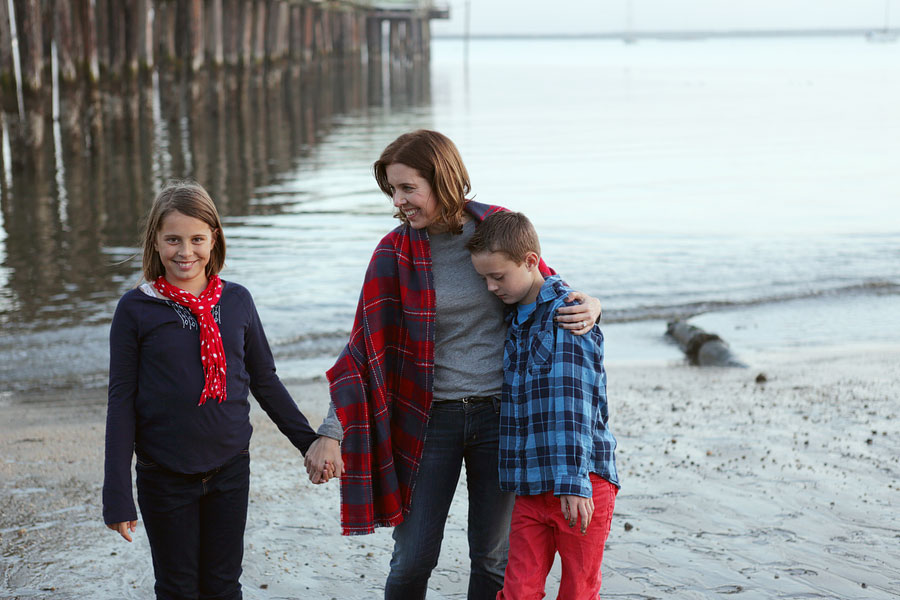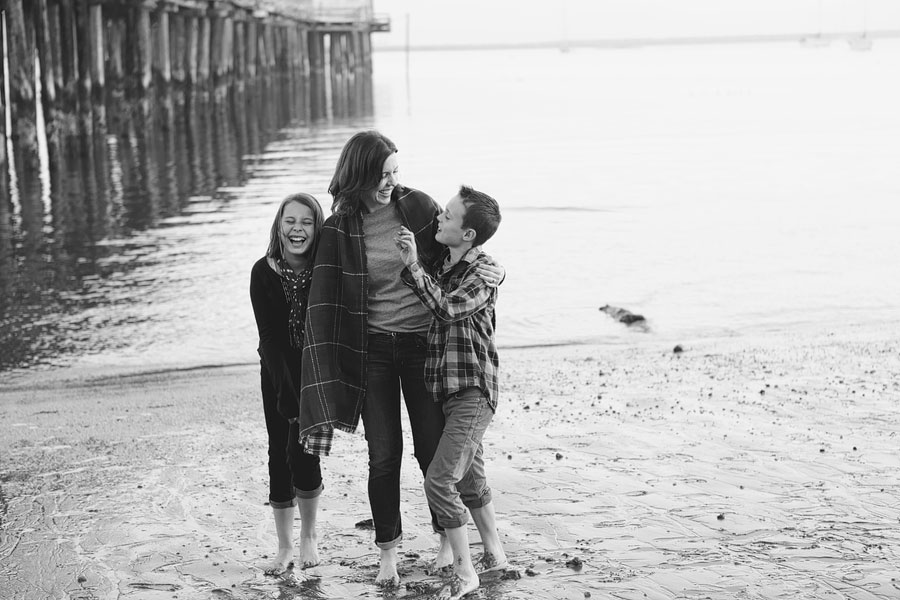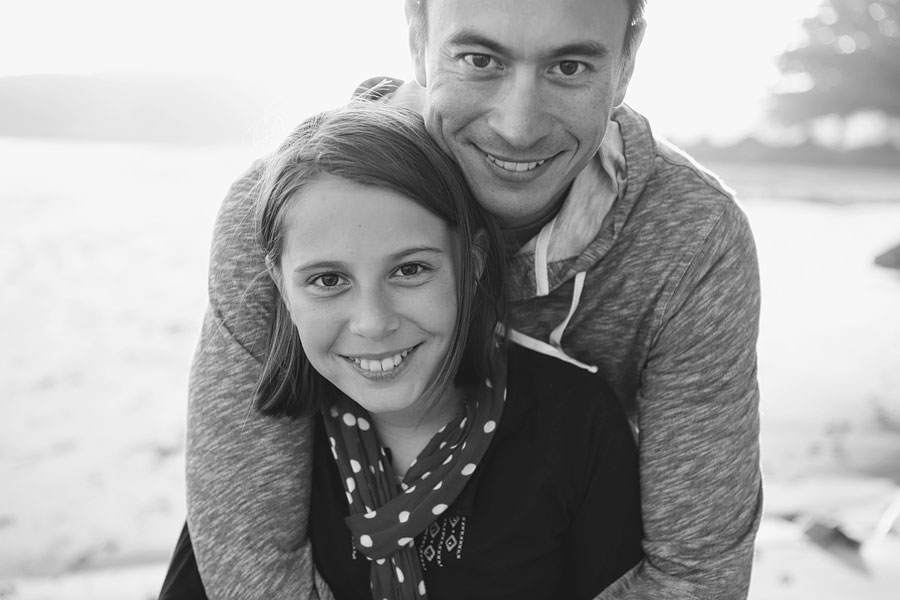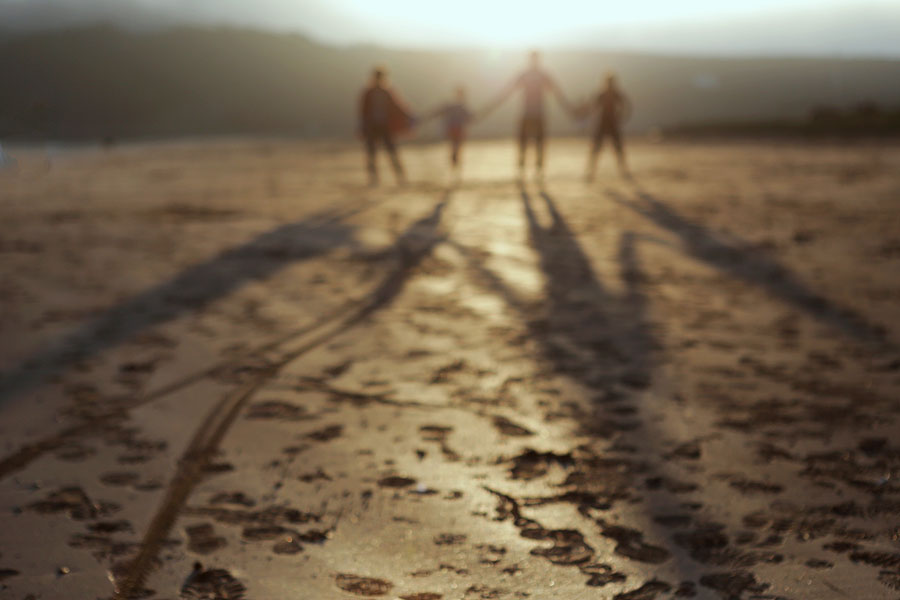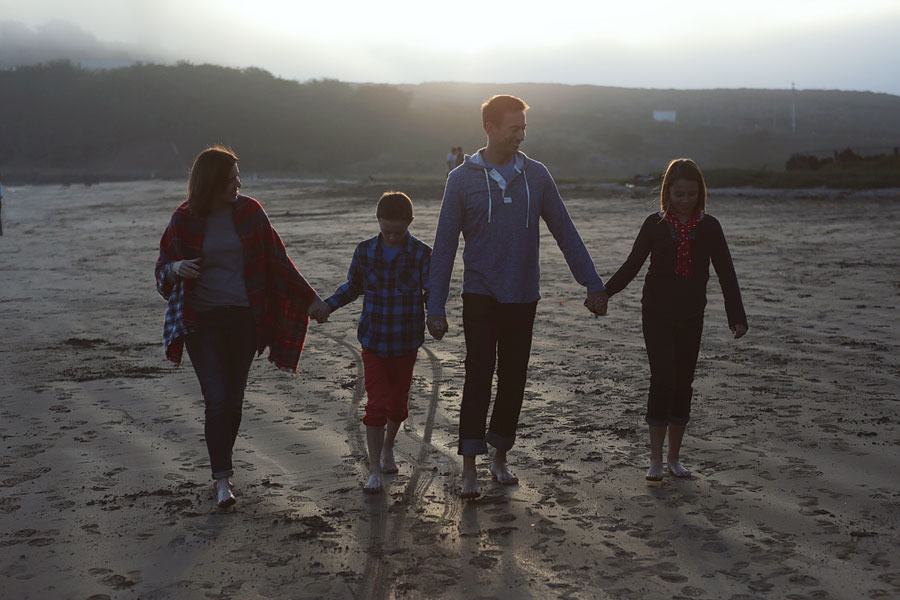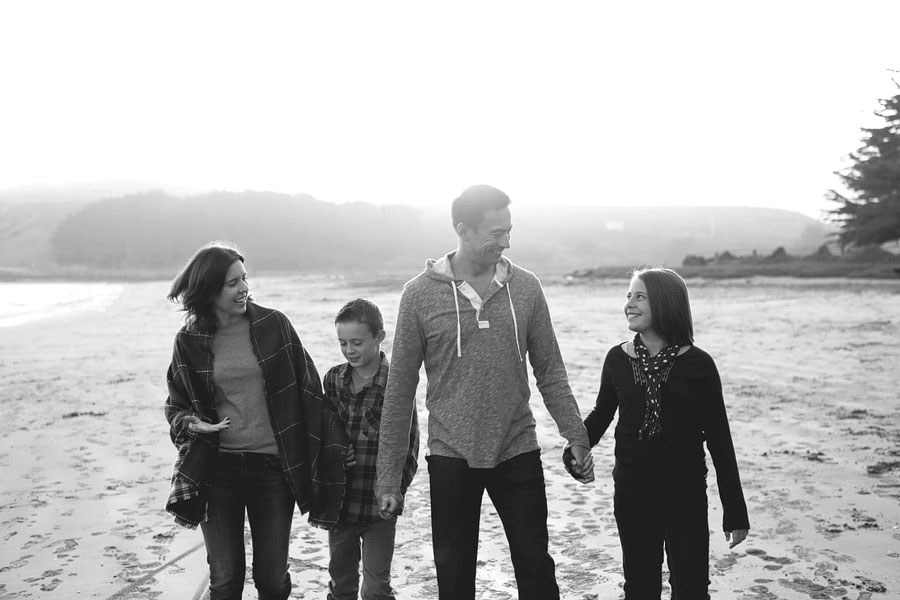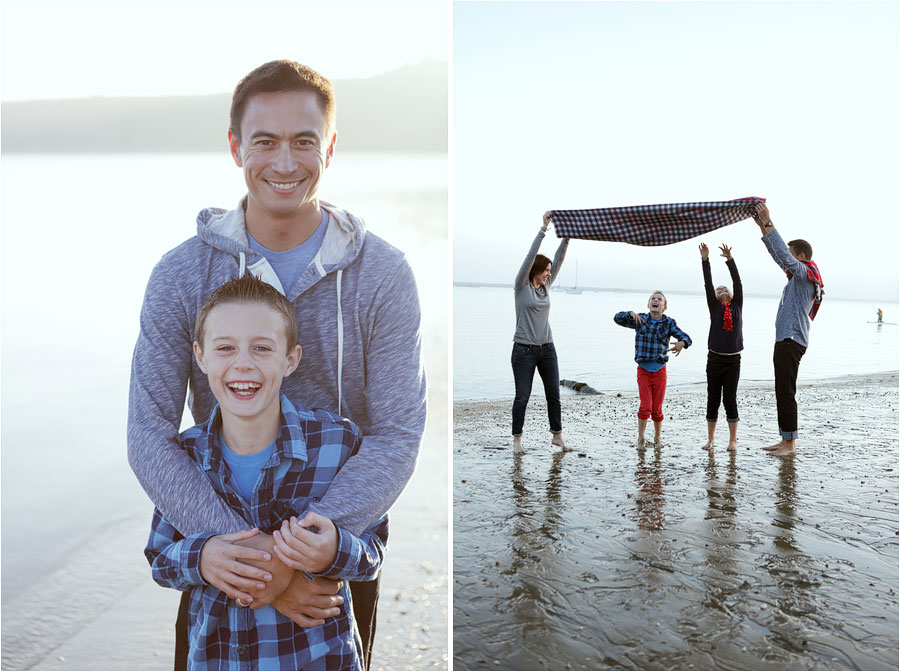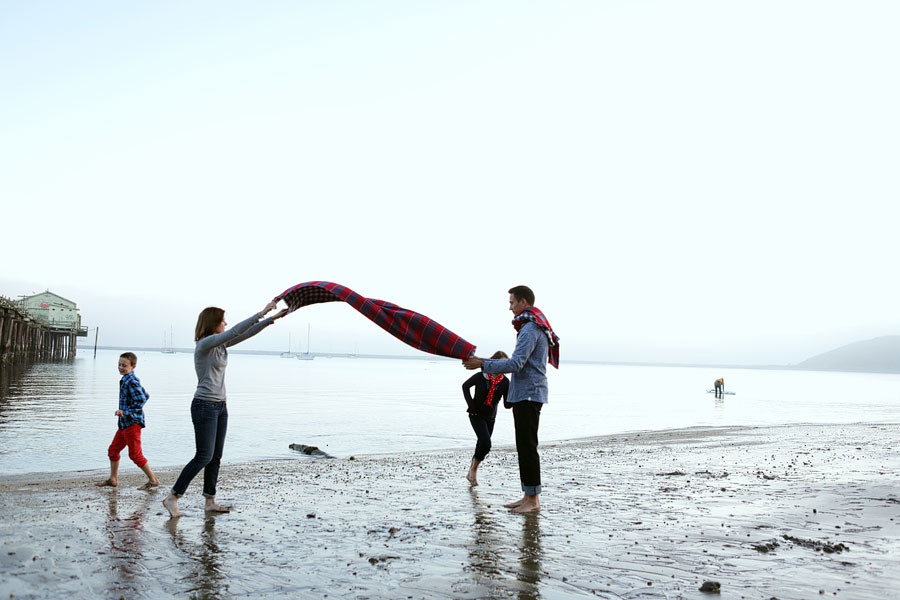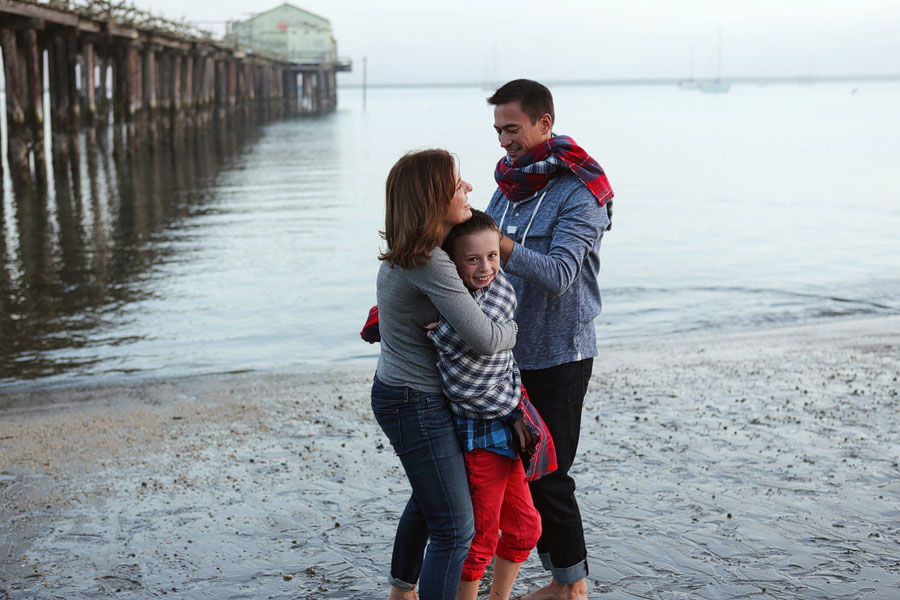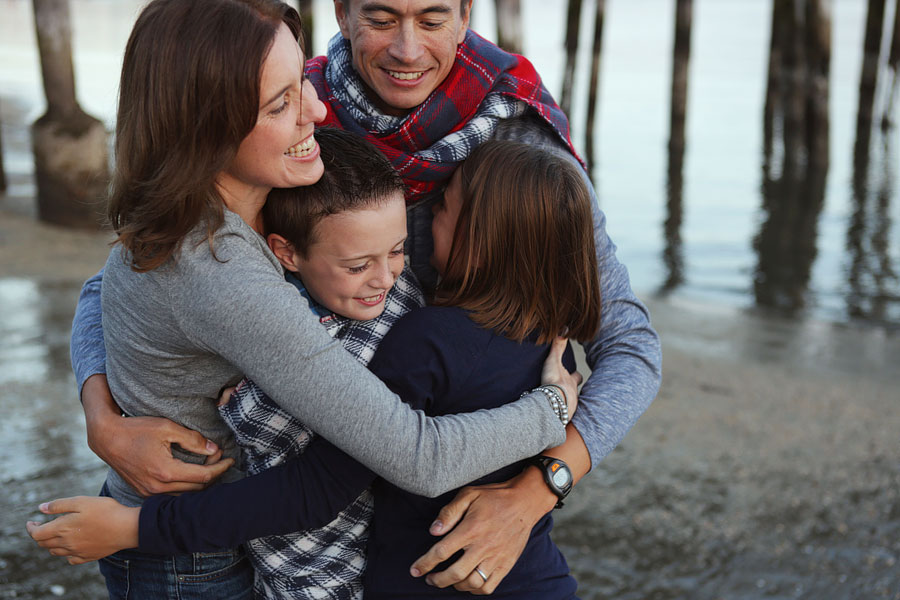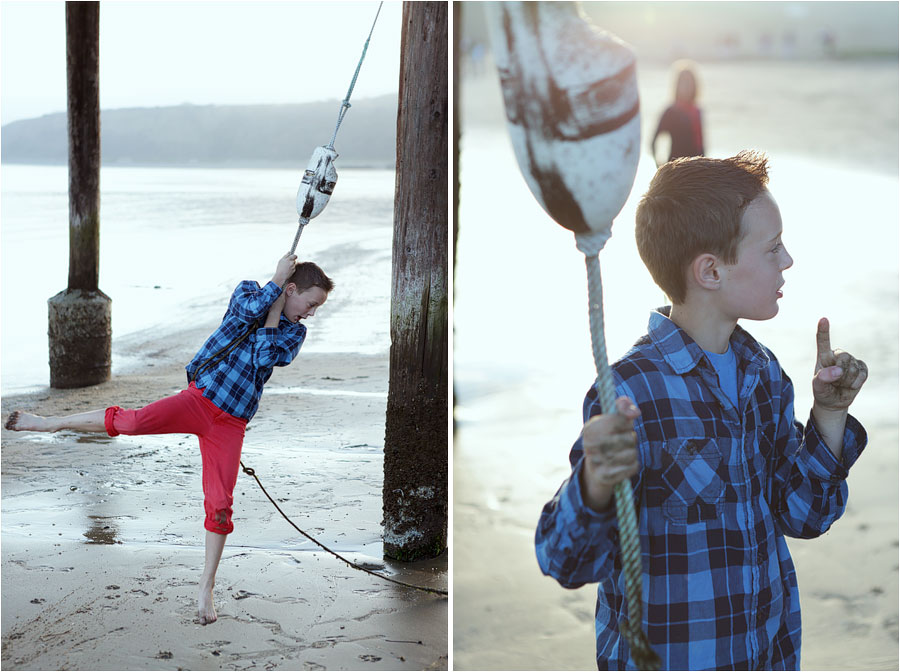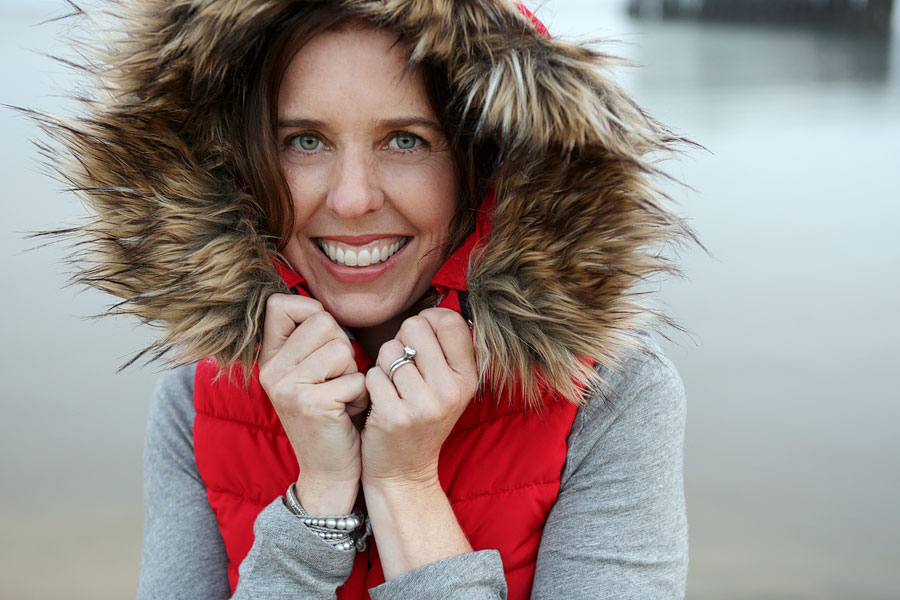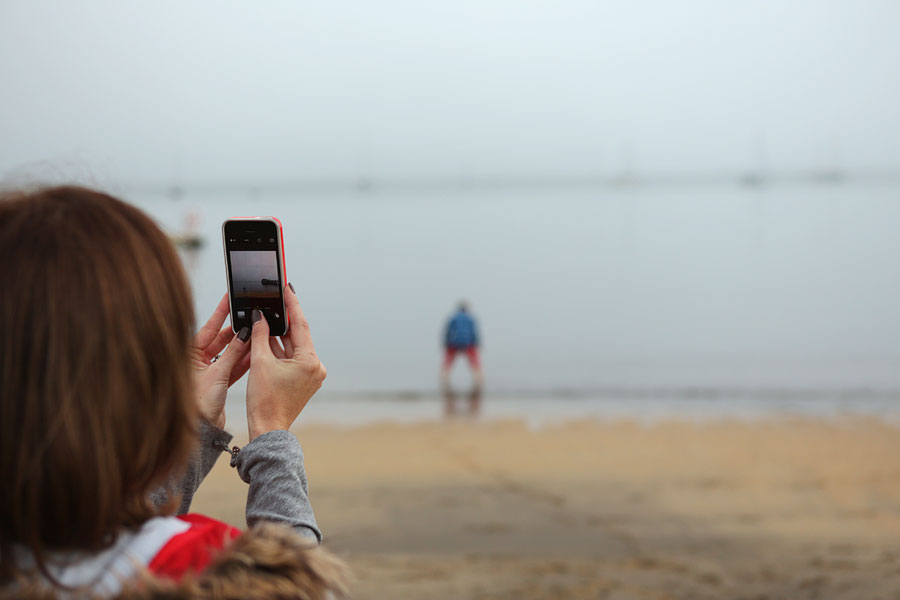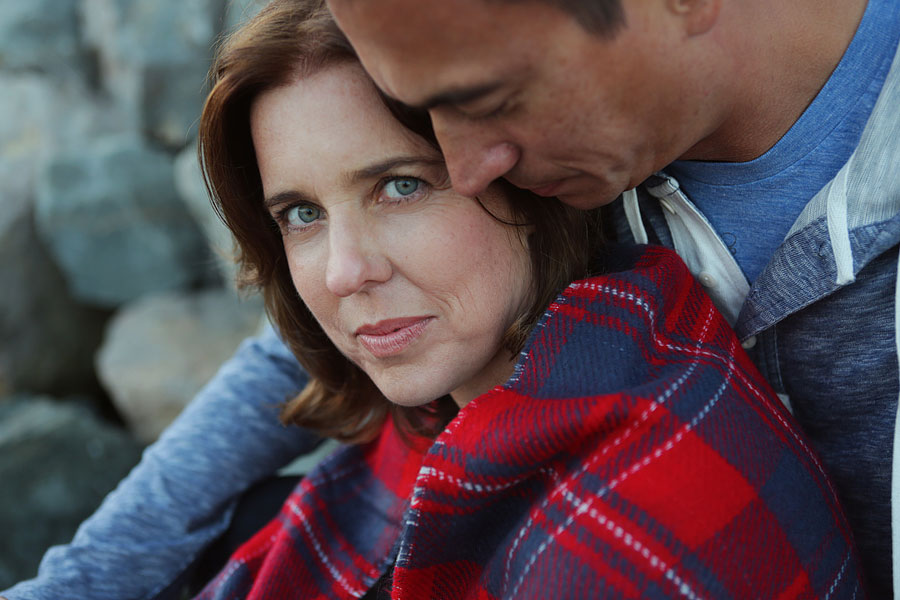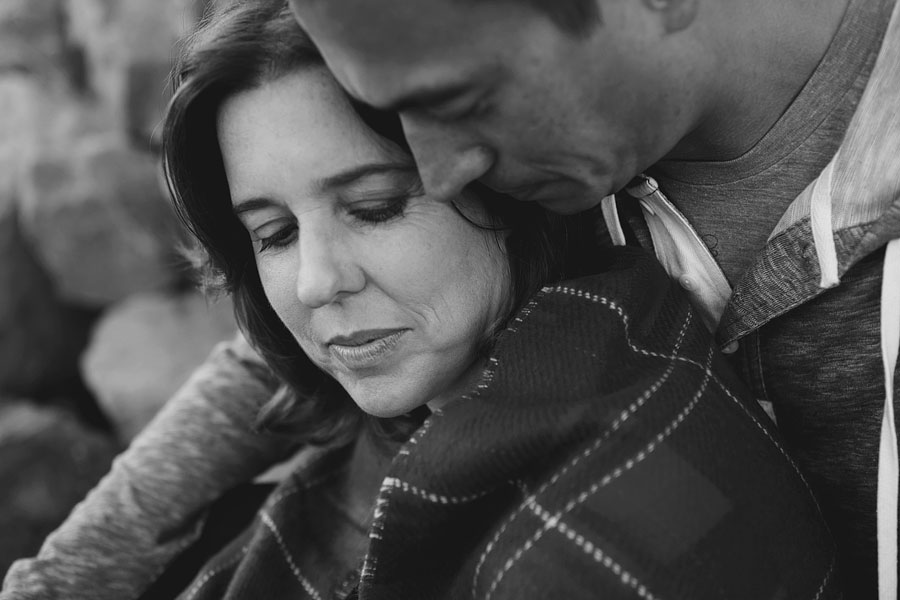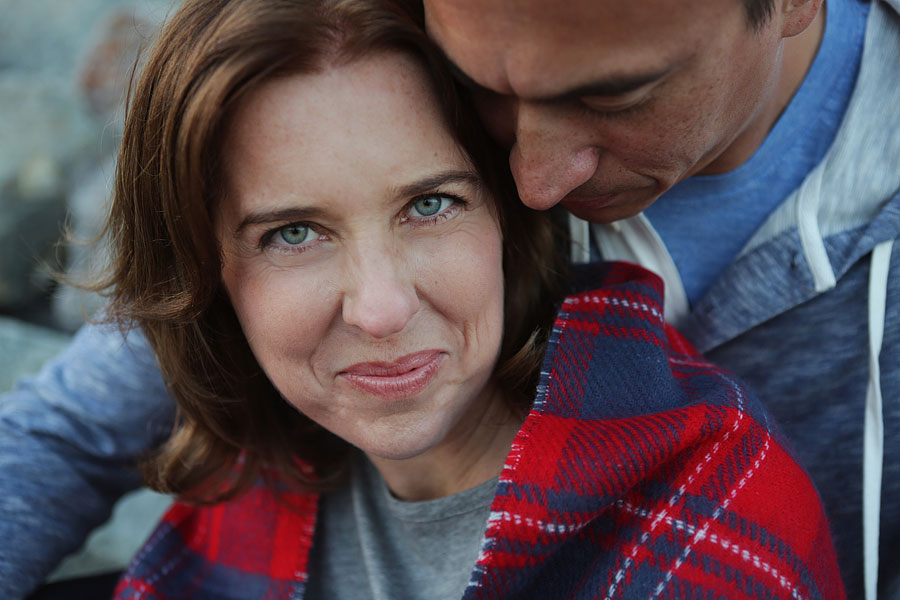 I could just swoon over the colors in this session. I am pretty sure I did, over and over again while I was with them. I loved how their clothes were layered, textured, and colorful. I loved all of the planning that they did when deciding what to bring along.  The red and blue blankets made such an impact on the images, and I love how they morphed from blanket to wrap to scarf throughout the session. Those blanket wraps really brought a sense of nostalgia. The photographs feel so cozy.
I went up to San Francisco in November to work and spend some time with family. As my brother Shane and my sister in law Rachel drove me into Half Moon Bay we lost sun and warmth fast. The clouds were coming in dark and thick, and the light dropped in half. We had gone into the area early to get lunch and get the lay of the land. Dark that early wasn't a good sign, and I was sure it meant wind and rain were coming. I texted the clients and sent them a photo, and they responded with, "We can handle it, we will bundle up!" (phew)
Rachel and I got coffee and then we all headed over to the meeting spot. I asked them to drive around the area so that I could find my spots. We were planning the beach picnic, but the area surrounding was full of charm. I fell in love with the buildings and traps and knew I had to do something there as well. When I saw what they were wearing I couldn't believe how perfectly everything fell together.
Was one of those times when everything felt like snapping the last piece into a big old puzzle.