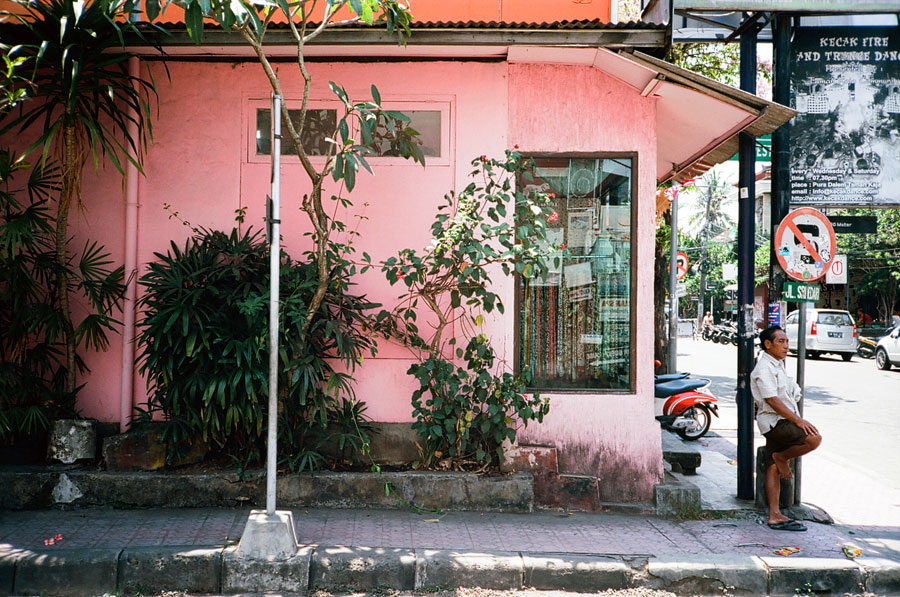 My parents are in the front seat. I am sitting in the back with my sister. They have just picked me up at home, where both my husband and I cried as we said goodbye. My family stood, waving in the driveway as I backed out of our culdesac. My mom and I are going to Bali. We are driving to LAX. The back of the car is filled with our huge suitcases, and I am filled with dread.
I look over at my sister and say, "If I could trade places with you right now, and you could go and I could stay home, I would."
*
A year earlier, my friend Emily had emailed me about a retreat she was organizing. She said, "You should come and you should bring your Mom!" Emily, who is an Australian currently living in New Hampshire, travels internationally a few times a year and makes it happen in an effortless way I can only aspire to. My mom had never traveled out of the US before, and I…well, I am a self proclaimed hermit who loves to travel buuuuuut yeah. So, I logged it in the back of my mind, and didn't act.
A few months later, I was camping with my children and my parents when the topic of Bali came up in a group conversation. My mom said something about how she had always been 'called to Bali' to the woman she was speaking to. I wagged my eyebrows at her and said, "We could go. Em invited us on her trip. It's in October." She laughed, we talked about it for a minute, and neither of us took me very seriously. Who just drops everything and goes to Bali?
One week later, I got this text from my mom: "WANT TO GO TO BALI?!!!!!!!"
Me, in my head: "ohhhhhhh shiiiiiiiiiit."
Me, over text: ARE YOU SERIOUS?! OMG! YES!
*
I guess WE are who drops everything and goes to Bali.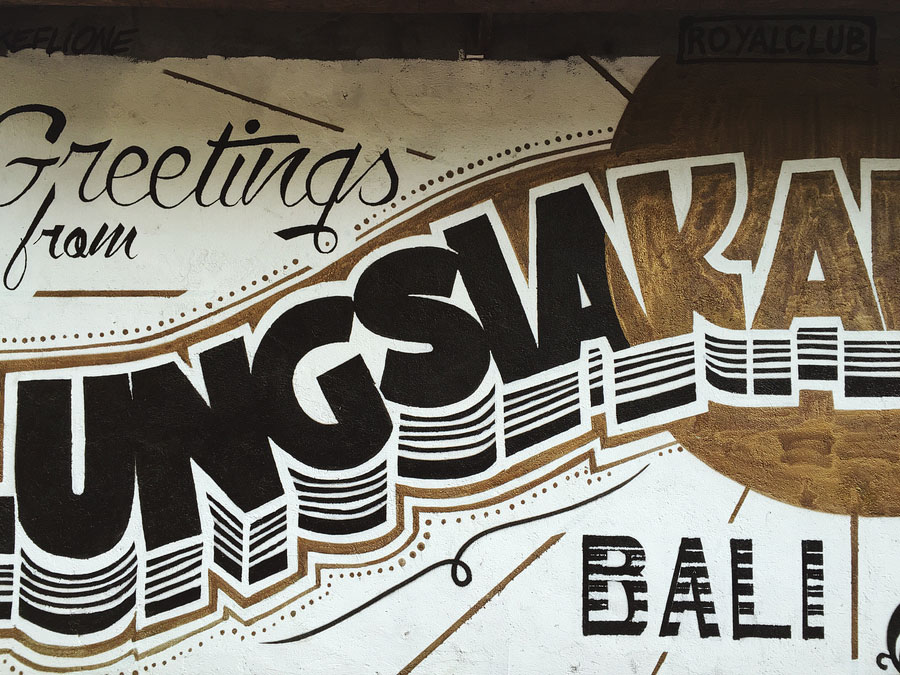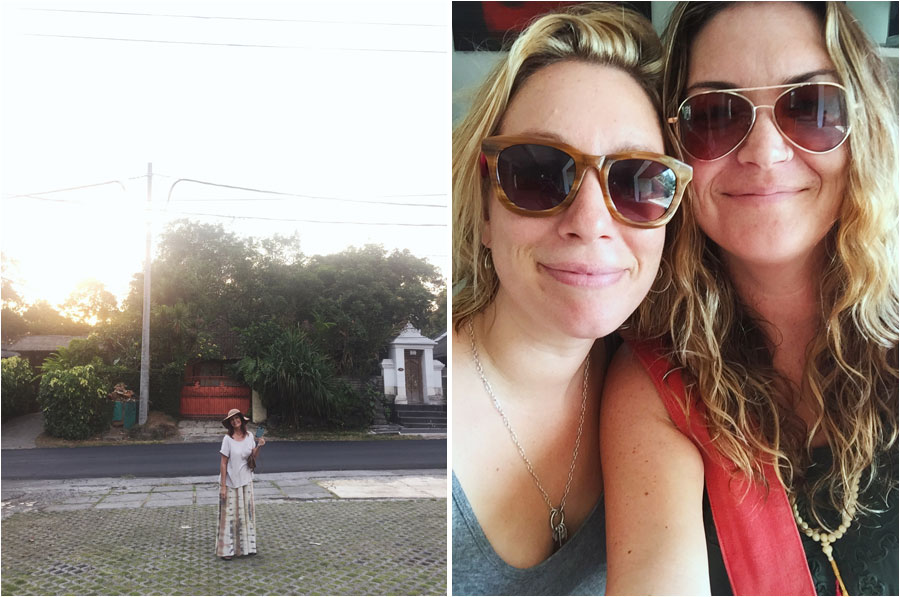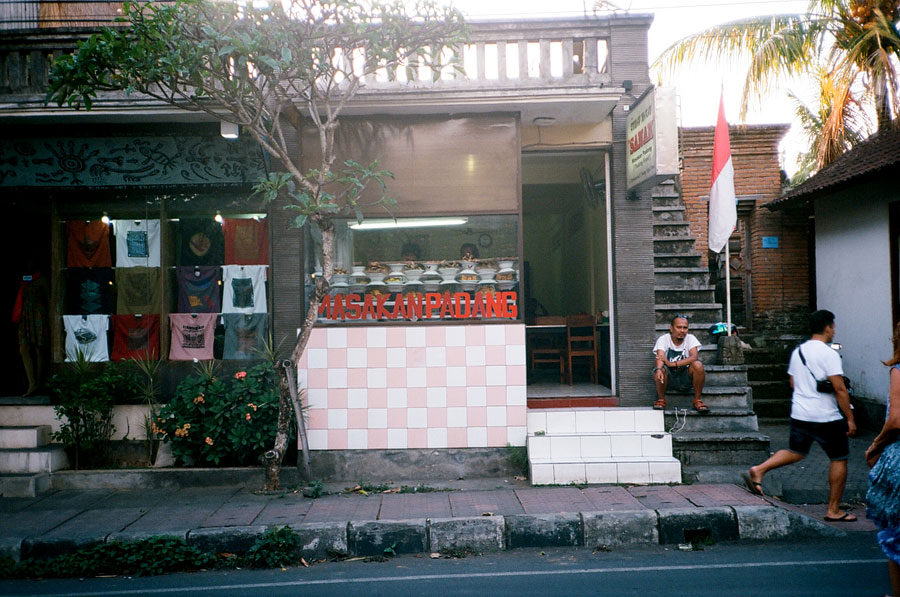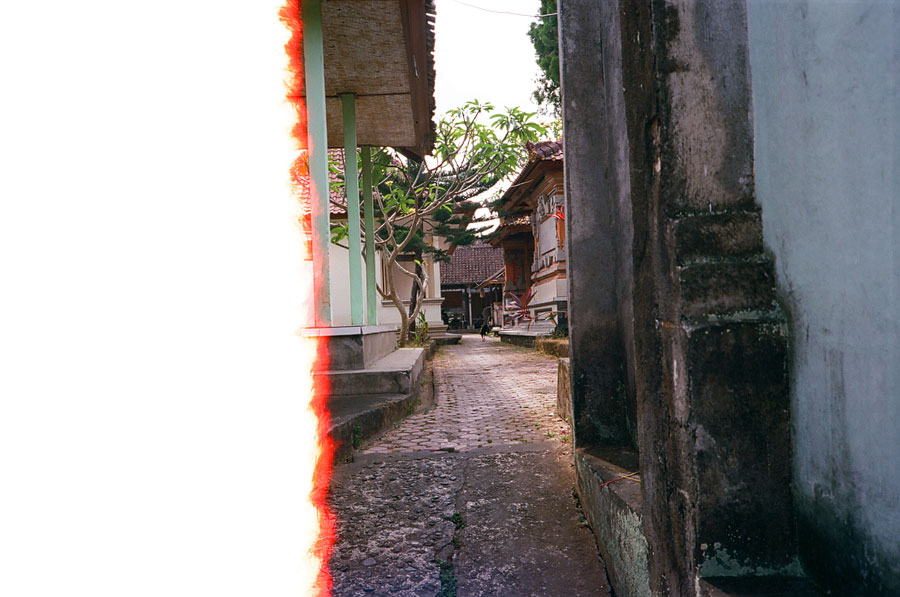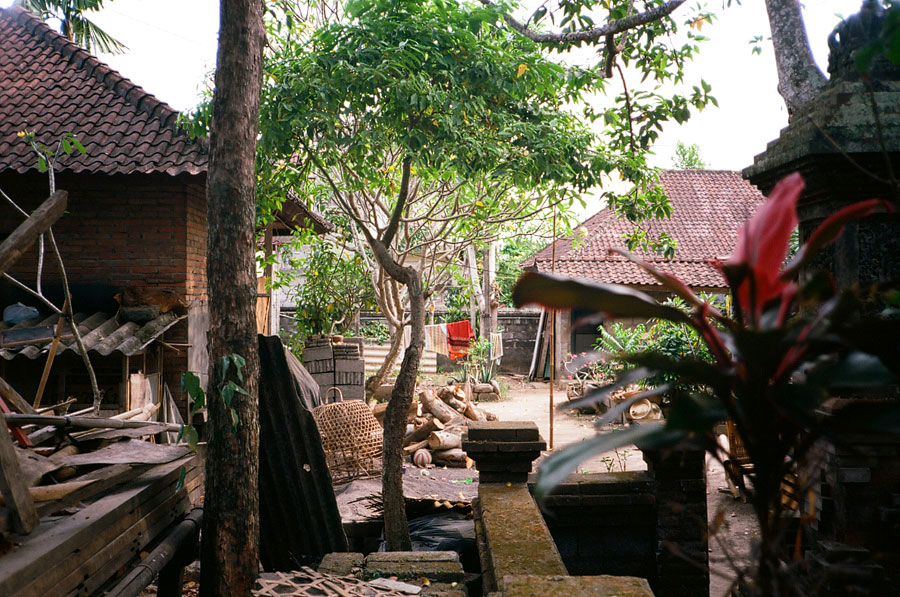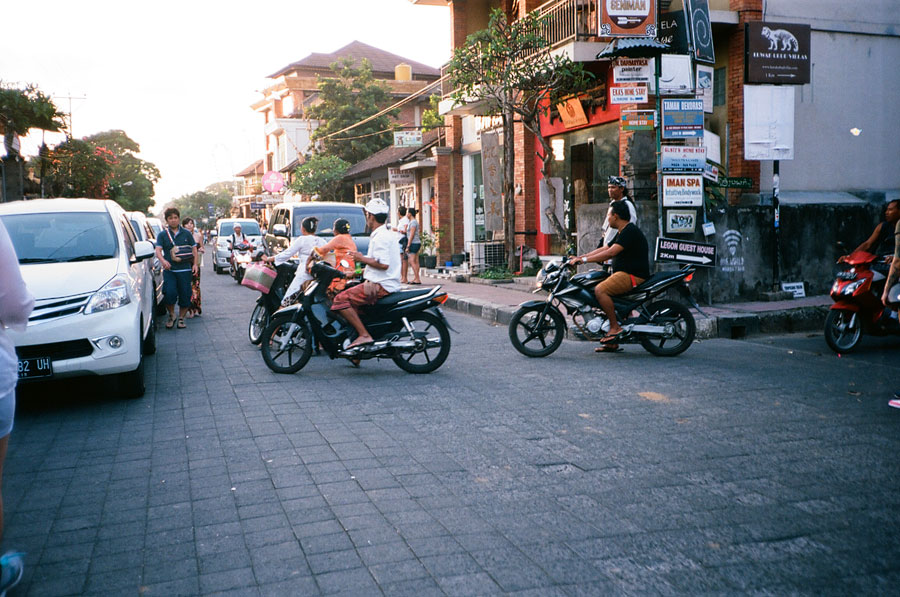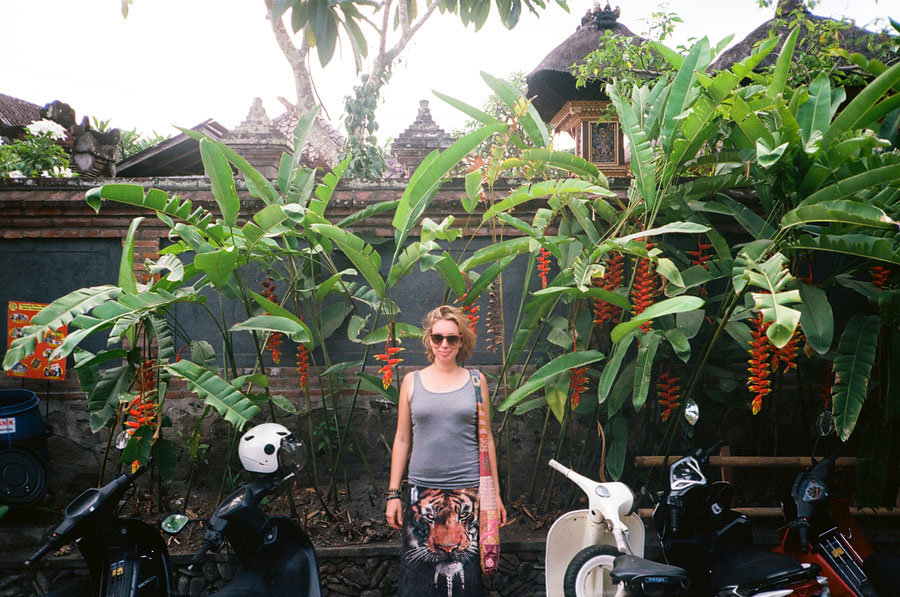 We arrive a day ahead of everyone else, about 3pm. My mom and I are giddy in the taxi on the way to our destination. Neither of us felt wrecked from jet lag, just incredibly energized. We stare out the windows and soak it all up, me catching glimpses of my mom's joyful smile from behind her floppy hat, coming to agreement that this was crazy and that we were so, so lucky. We drive through city and then through smaller jungle village roads, as scooters zoom around us. Suddenly, in the middle of it, before I expect, the blinker blinks and we pull into the driveway of Gaya, the most amazing of accommodations, where a best friend I hadn't seen in a very long time was waiting for me, and who ran into my arms.
Our first night is spent on the balcony of a restaurant overlooking the jungle. We eat spicy delicious things and talk. The air is full of incense and jungle noise and sticky heat. I notice that I am, after months or possibly years of a certain kind of stress and agony, completely at peace.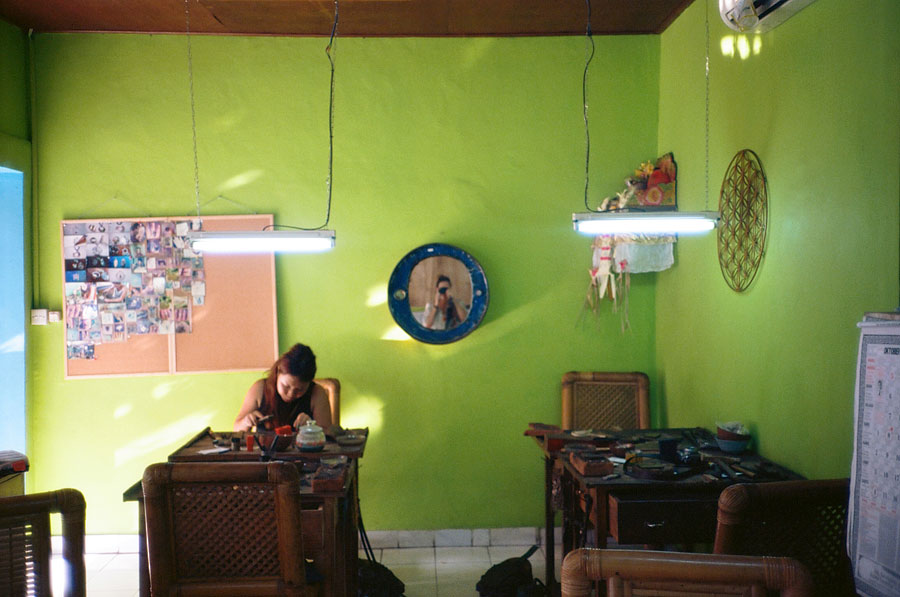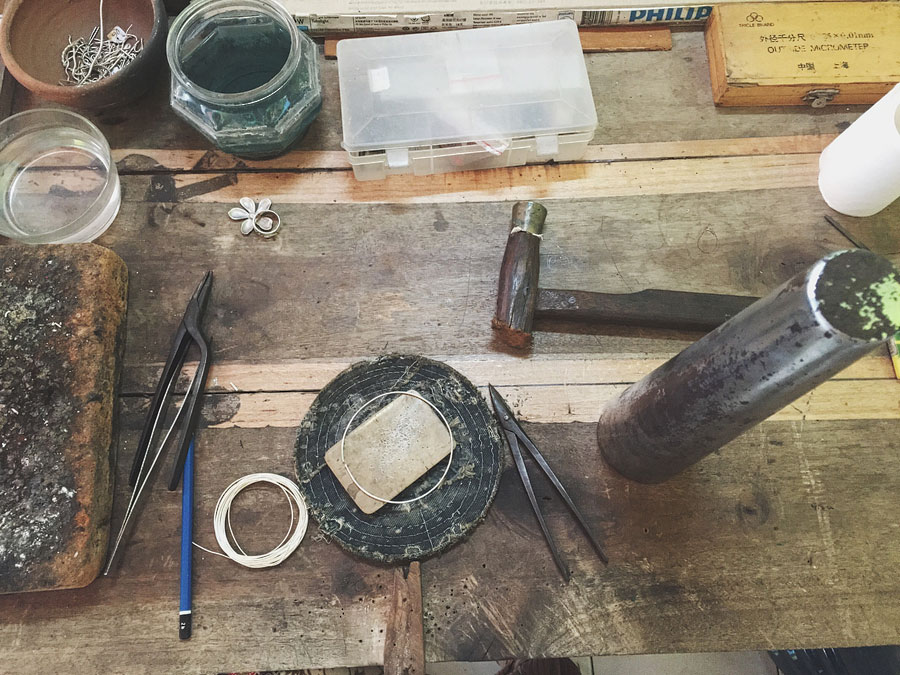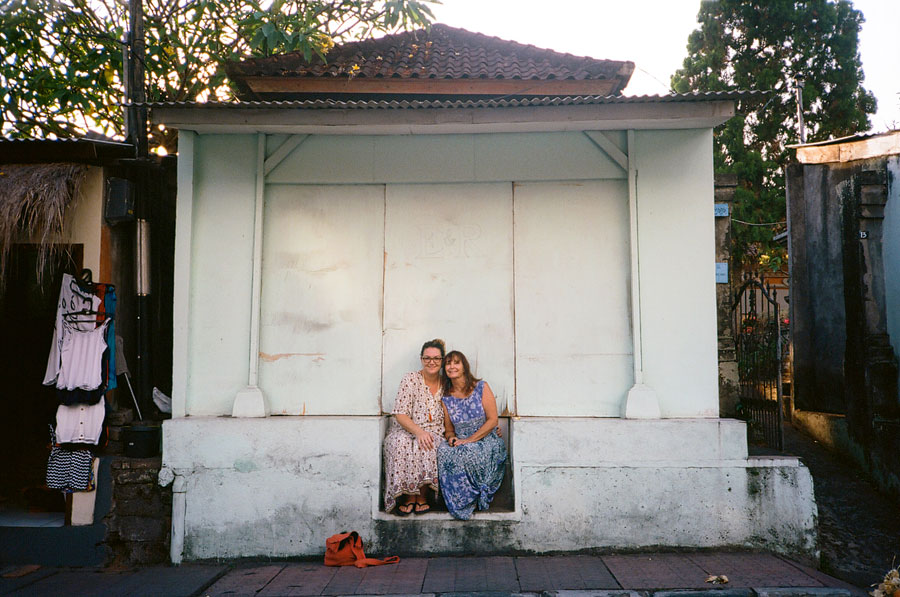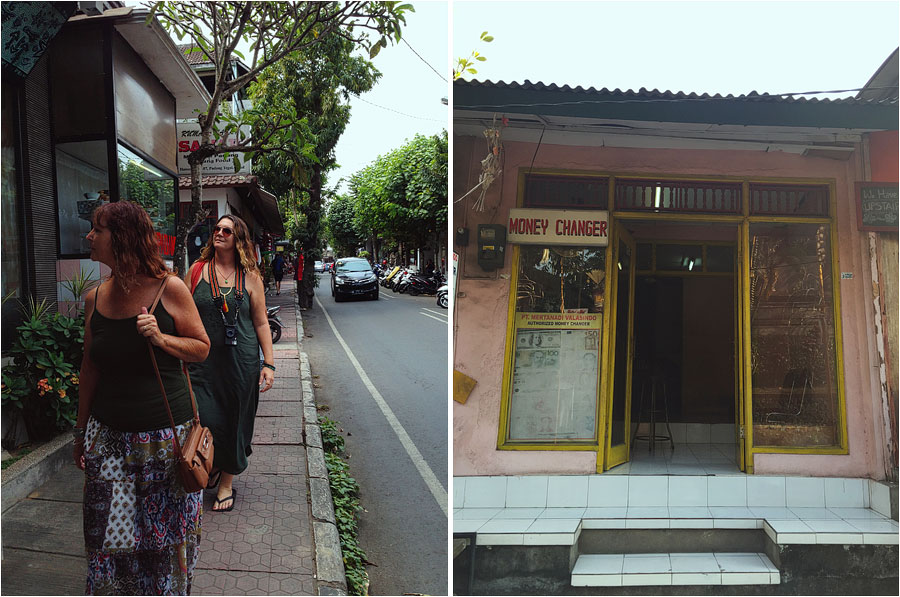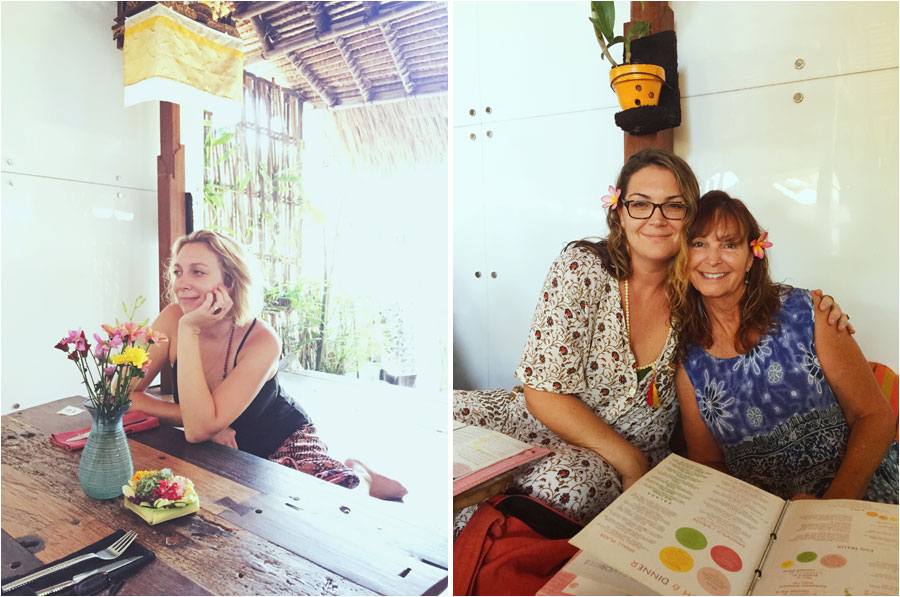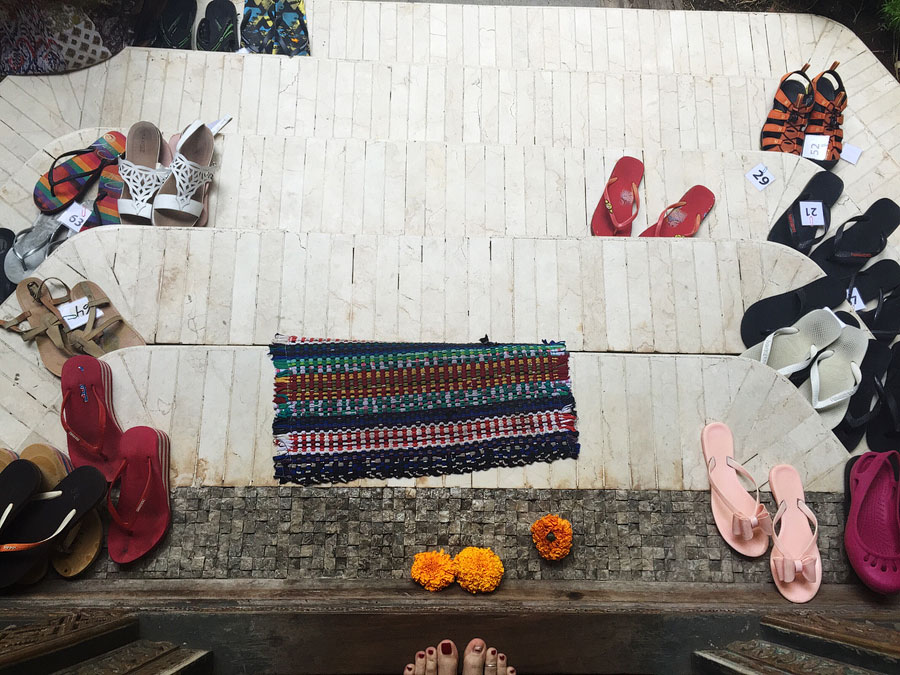 Our first morning as a group is spent sitting in a circle with ten other women in an outdoor living room next to the pool. Nicole and Em, our captains, lead us in what turns out to be an emotional meditative exercise. We are asked to close our eyes, place our hands on our hearts and our stomachs, and to give gratitude to ourselves and our families for allowing us to be in this place. We were asked to think about what brought us here, and to come up with one word to focus on as the intention for our week.
As I sat there with my eyes closed, hearing the jungle move in the breeze and the roosters crow, feeling tender gratitude towards myself and my family and what brought me here, the word OPEN floats its way to me, and tears fall from my eyes. We each take turns sharing our words and our stories, and then place a flower into the bowl of water that is in the center of our circle. I share my word and my story. How I felt open and raw. How my autistic child had recently moved into a group home and how difficult letting go of her is. How I wasn't sure who I was anymore, or what to do with myself. How I was scared most of the time. I cried and told them that here, in this moment I was also open to change, to what I can share, to stepping outside of my safety zone, open to learn, and open to letting go of the pain and fears of my recent past. I told them I didn't want to spend my week in fear, that I was accepting whatever was to come, that I was even open to that. Then I crawled towards the center of our circle, chose a handful of purple flowers, and dropped them into the bowl.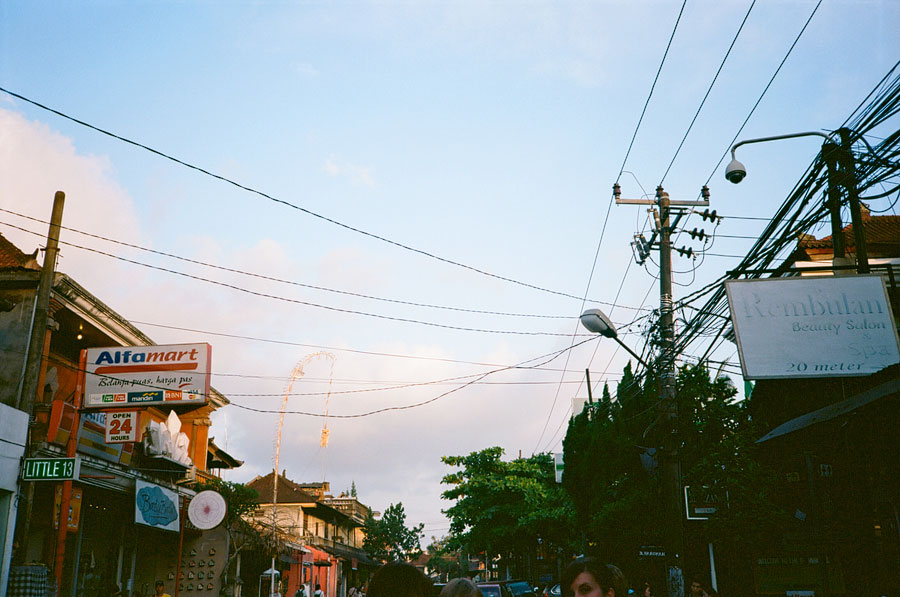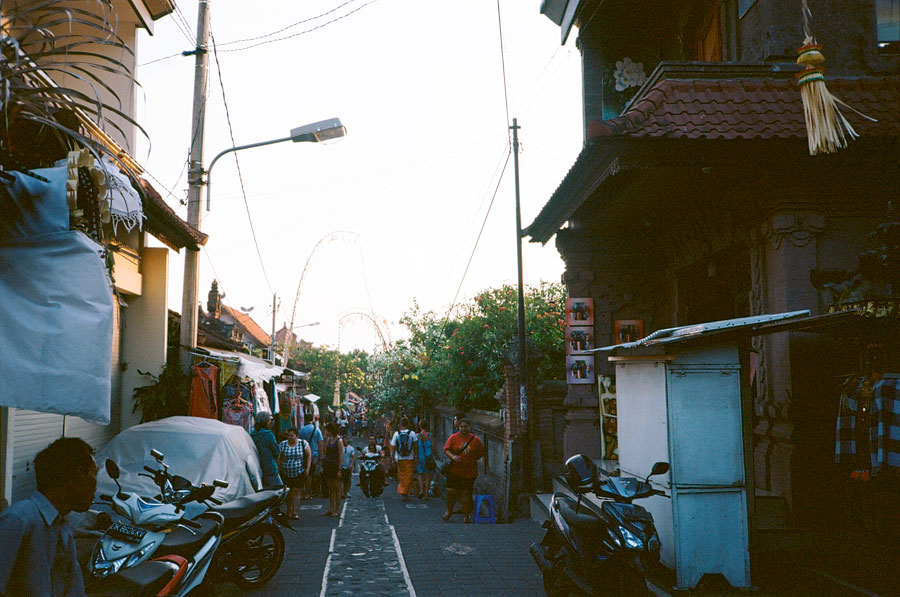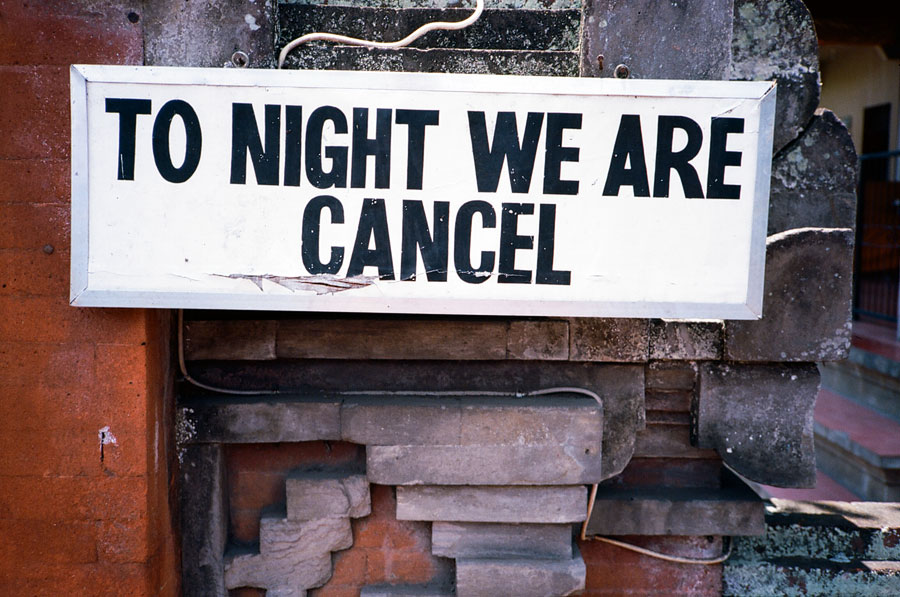 Nicole is a tall, naturally stunning woman, with a lilting german accent and a warm laugh. She currently resides in Australia, but has lived and worked in Bali. Because of this, she has a personal knowledge and connection with the people and the area that made our stay there really unique and special. We had experiences we wouldn't have had without her and the friends she considers family. We spent time in their family compound, drinking coffee and learning to dance. We played Balinese music, and saw how the family made their daily offerings. We were taken to secret holy springs, and on walks through villages. We were taught customs and language, told stories about the history and culture over lunches and dinners. Nicole is simply a joy to listen to, and that type of knowledge is so satisfying to me. We were immersed and accepted into the Balinese lifestyle instead of outsiders to it.
Emily has been my best friend for ten years. She has a relaxed, magnetic personality and a mischievous air about her, and offers her insights and compliments freely. Em gave everyone a tin box filled with fabric and other goodies, and she led us in making prayer flags. She taught us how to image transfer onto fabric and we all made our own unique set of flags using all of her fun scraps. That project was worked on at all times of the day off and on all week, so it was common to see women sitting together, heads looking down into their laps at their sewing project as they talked. There was also a bead station, and I happily strang together bracelet after bracelet while sipping Jamu in between pool breaks to cool off. Nicole is an experienced indigo dyer and taught us the surprisingly gratifying art of the indigo dye bath. I became obsessed with it and having blue hands. The thrill of unfolding the scarf she gave us to see what design I ended up with! I ended up dyeing several articles of clothing that I had brought along, as well.
We spent the bulk of our time at Gaya and exploring Ubud. Time spent at Gaya was filled with massages, fruit smoothies, craftiness, and the pool. Just totally decadent alone time, within reach of a person to talk to at any time you wanted. Time spent in and around Ubud was thrilling and buzzy hot. Full on exploration mode with a side of dripping sweat and the most delicious food I have ever eaten in my life. We shopped, we ate, we photographed, we fanned ourselves, we conquered.
While in Ubud, I made my own earrings in a silversmith's shop. I saw a pink dog hanging out a car window. I drank endless Teh Botol (sweet jasmine tea). I found things I had to take home with me. I left my shoes at the door of a restaurant as I entered and a flower was placed behind my ear. I tripped over a dog and threw out my neck. I stayed a little bit longer in the shops with air conditioning. I started carrying around a washcloth to use as a sweat rag. I learned how to catch a taxi. I had a foot massage with the Bali soundtrack playing in the background. (Bells, roosters, scooters, the clink of a teacup, jungle noises.)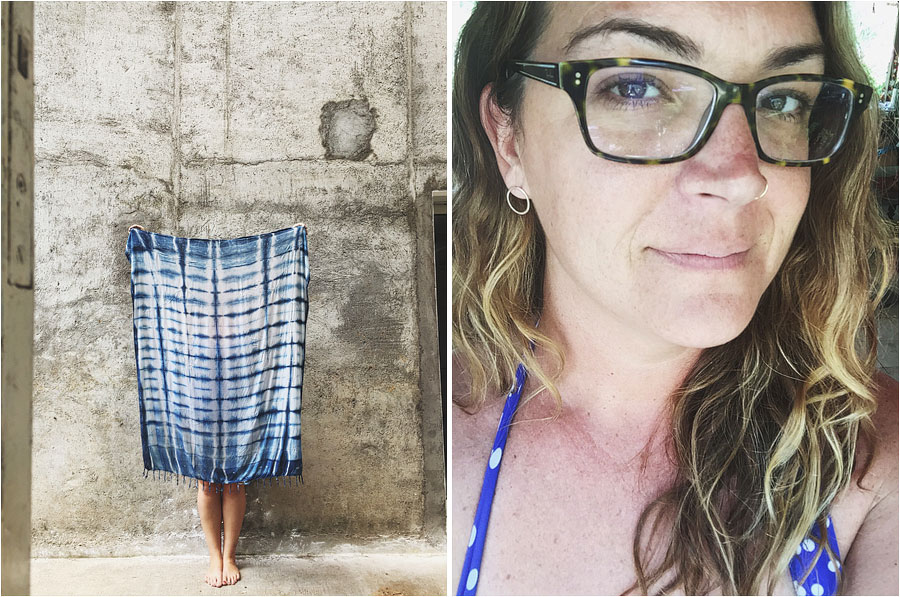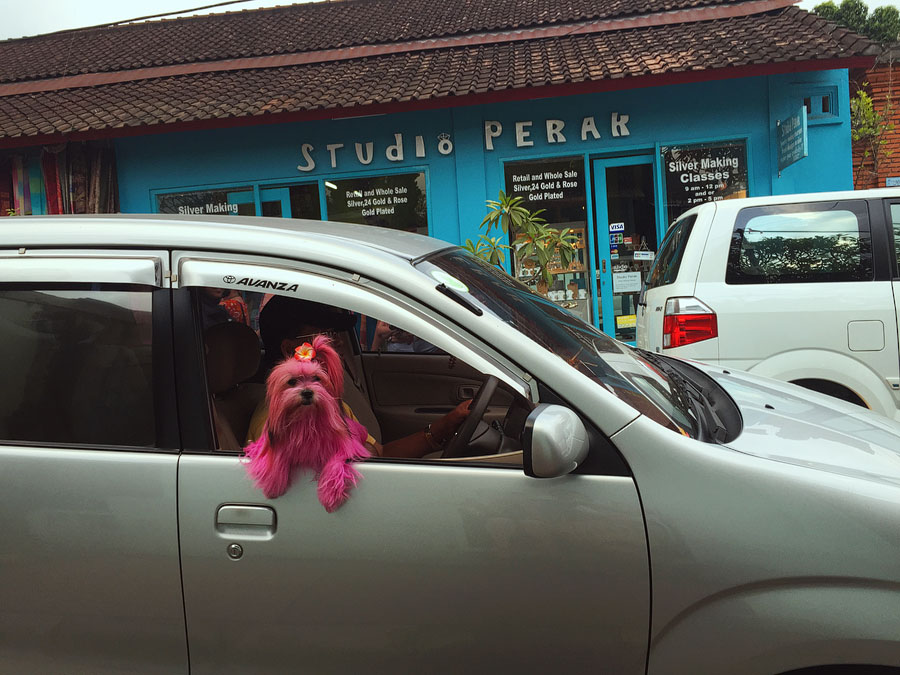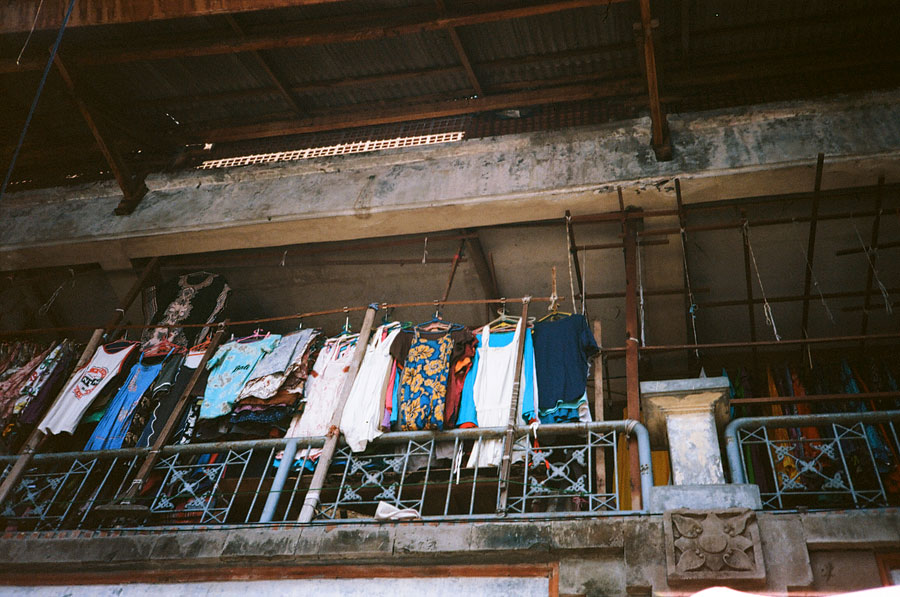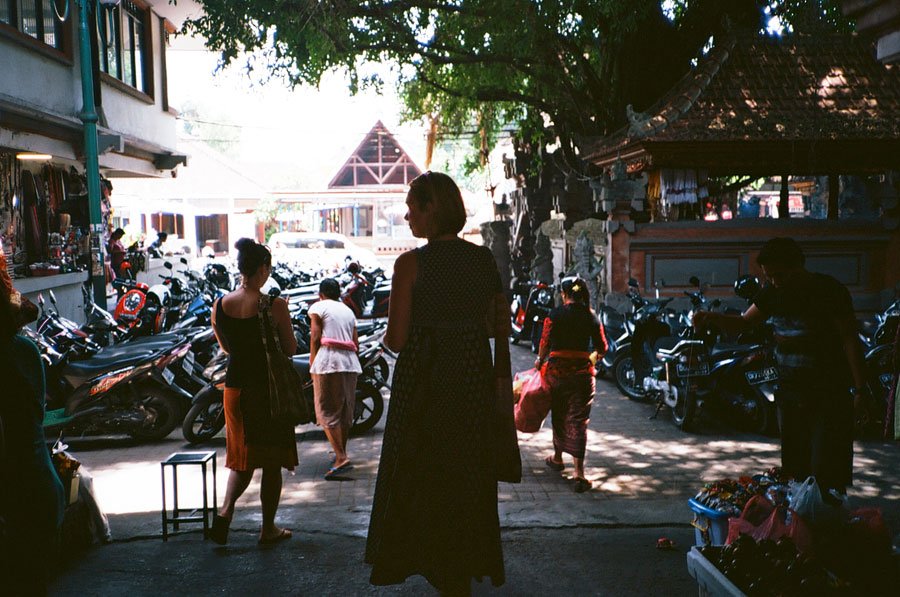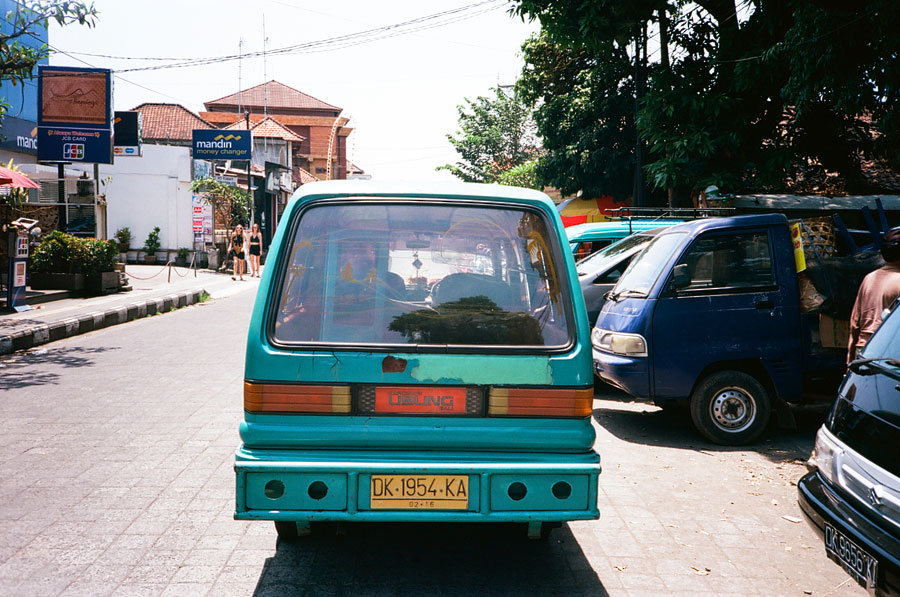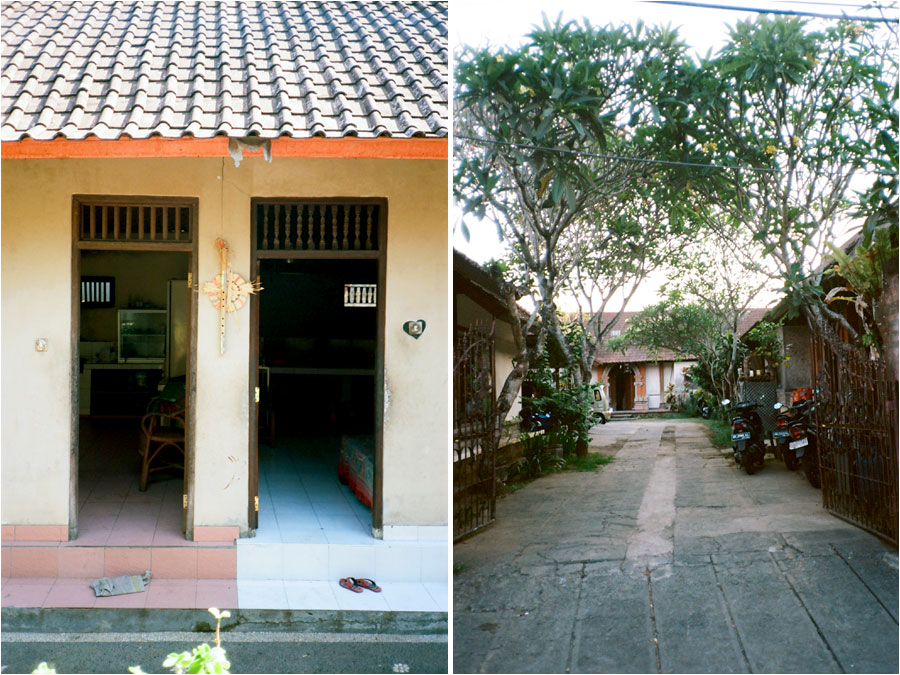 One morning we were given the option of going on a long (four hour) walk that would take us through jungle, villages, rice paddies, the river. My initial reaction was that I would stay behind, to relax. I was torn between an old purpose (comfort) and a new purpose (to be open to experiences). Em encouraged me to go, so I went with my new purpose and pushed away my fear. There were so many things on this walk that were difficult for me. Crossing a river on a tiny bamboo tightrope, walking in the heat up and down unstable trails and hills, climbing up the steepest stairs. I did it all.
And I was rewarded with the most beautiful of experiences. As we were walking we heard singing and music in the distance. Suddenly a village of people came walking toward us, carrying the coffin of someone who had recently passed away on their shoulders. We were invited to stay for the ceremonial cremation of the body and her belongings, which fit into two garbage bags. It was beyond words, and the only reason we were invited is because we just happened upon it. "No sarong, no problem! You didn't know! Come in!" The entire village attended, and as they carried the grandmother in singing, they made a lot of noise to ward off evil spirits. Her family would create an offering with the ashes and send them off down the river. I was overcome as I sat there, grateful and humbled. To think I might have missed that out of fear. To think what else I have missed out on…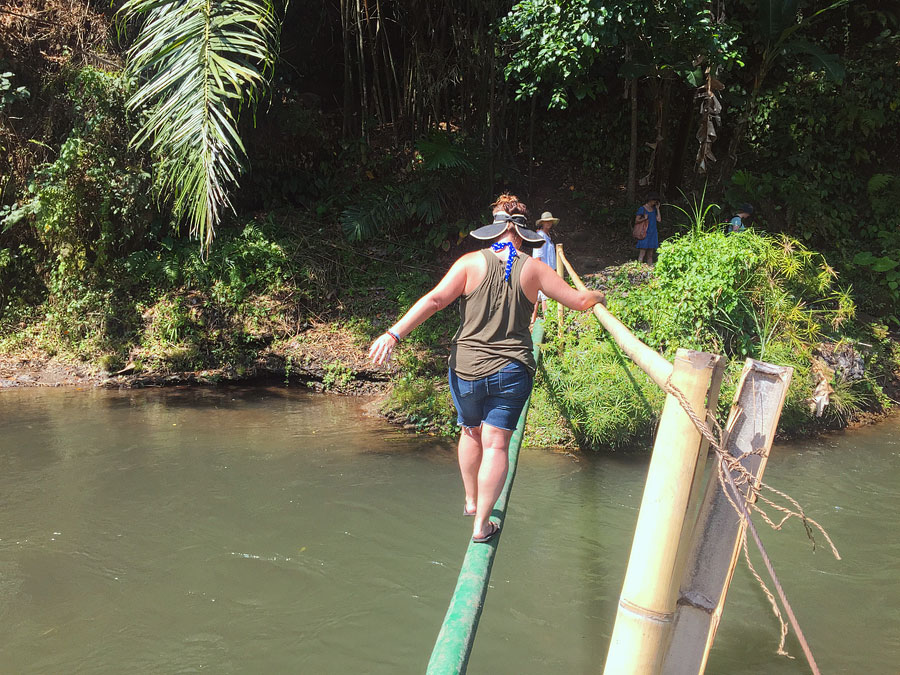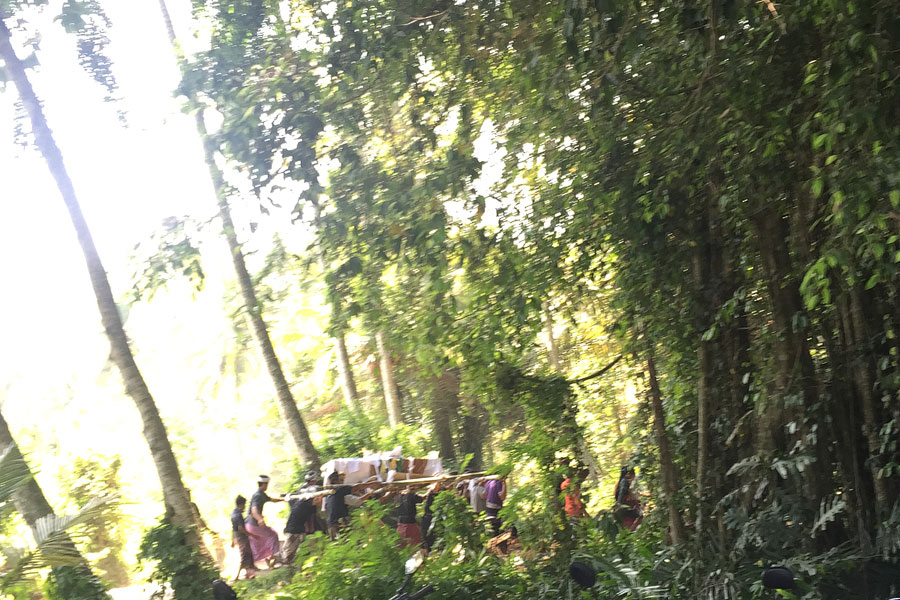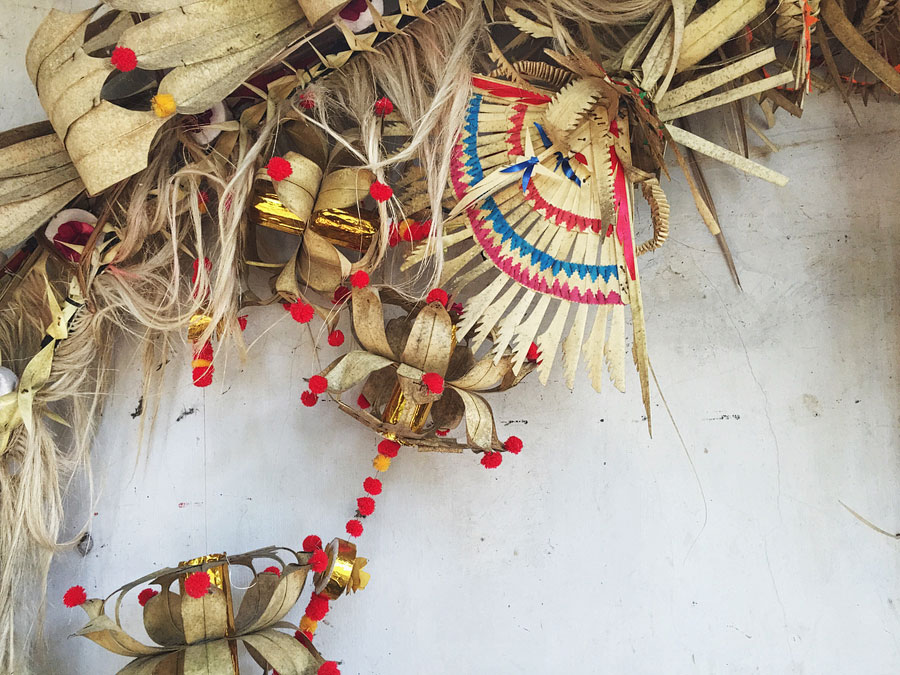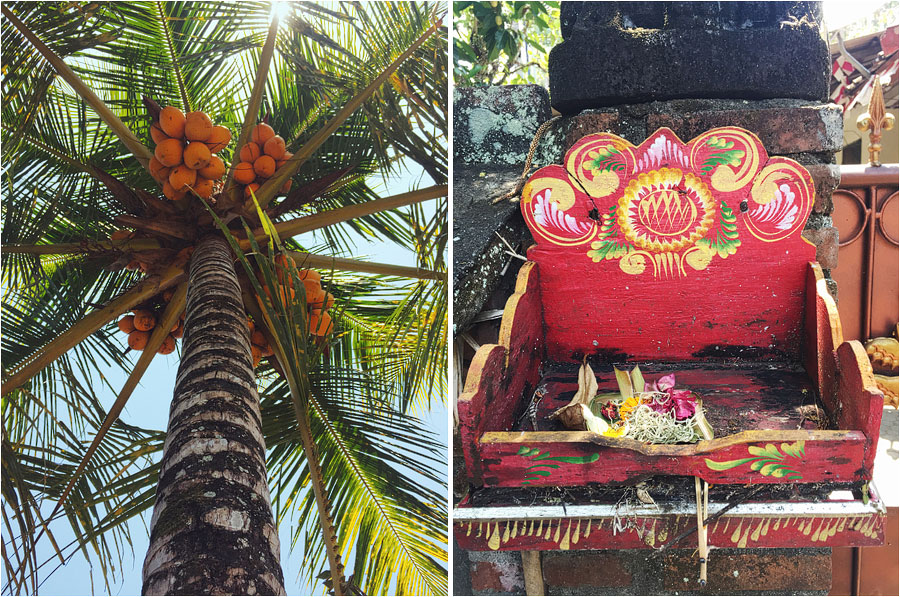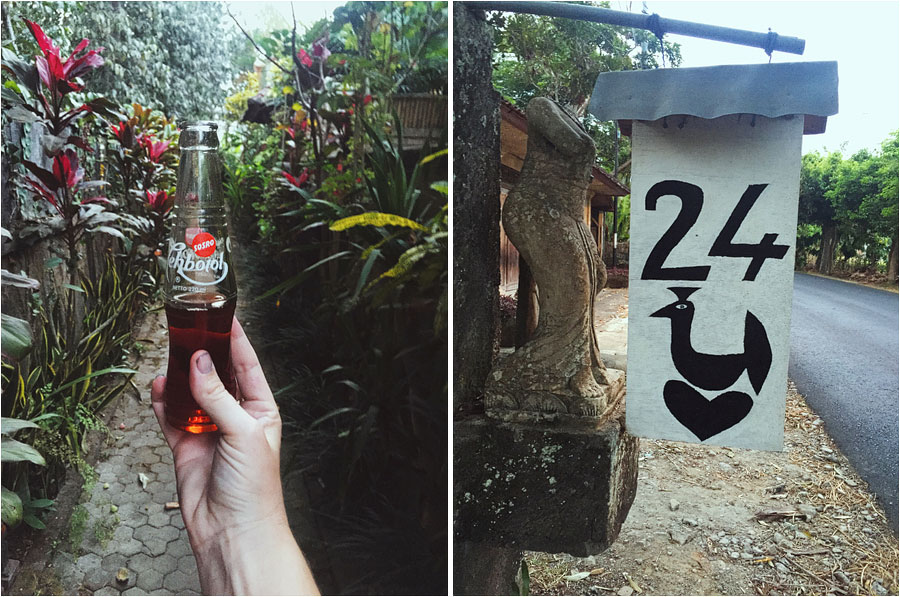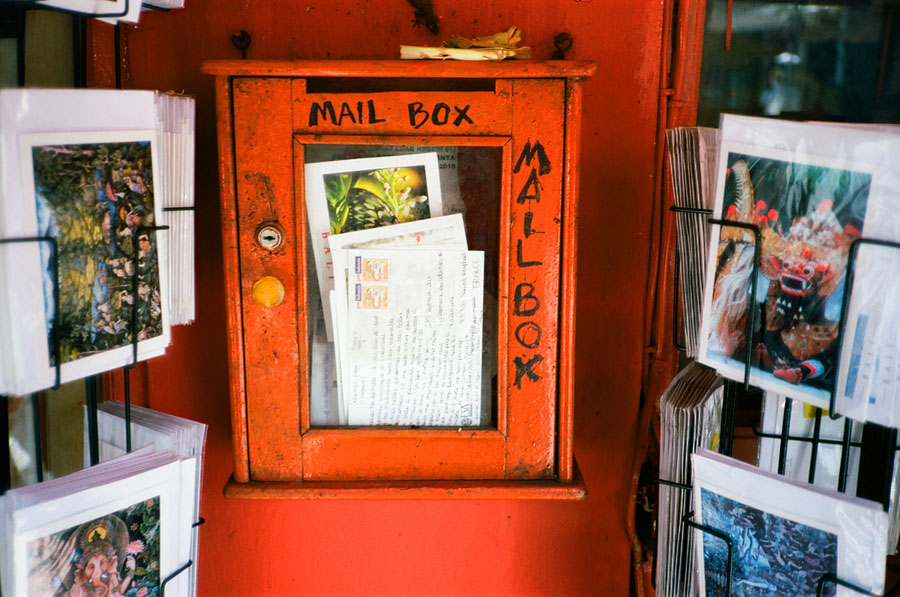 It is very late. A few of us have just come from dinner and we are all so hot. We see the pool beckoning and none of us want to bother going to get our bathing suits. Em goes first, pulling her dress over her head, dropping her bra and underwear on a chair, and walking confidently into the water. I don't hesitate to join her, because skin and water should go hand in hand anytime you get the chance. And this isn't the first time we have done this. I realize I have been naked in the water with Em in several countries and states, and it makes me smile and love her so much, that I have a friend I can be this open with, that I can share these memories with. I jump out to grab a few of the others, who were getting ready for bed in their rooms. We convince six or seven of us to frolic like sirens with the frogs.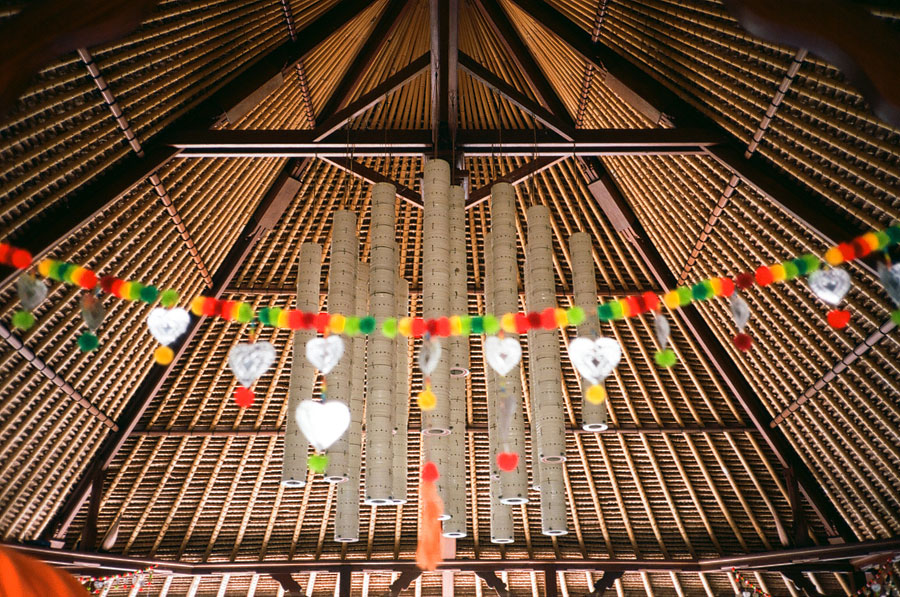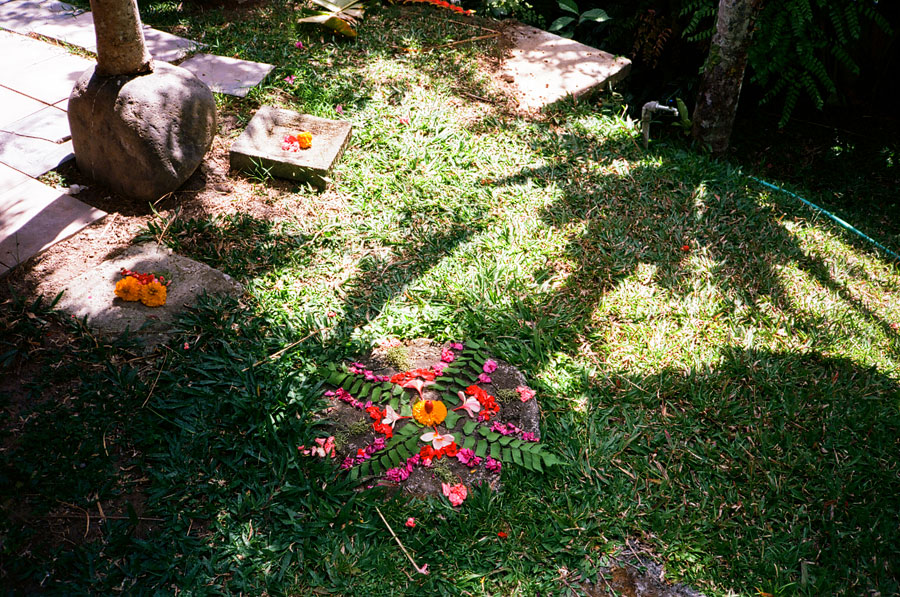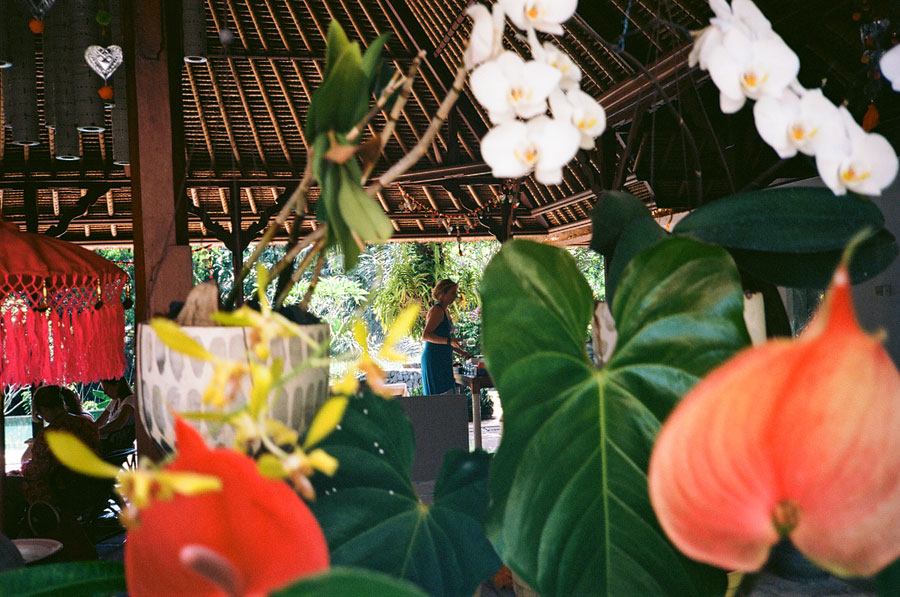 We woke up most mornings around 7am and wandered up to the dining room, which was surrounded by cacti and windows and morning light streaming in. Breakfast was served to us and we all groggily and happily dined and talked together before heading back to the pool, or a massage, or our crafts, or a chair by ourselves. This time of day was generally a ritual of true self care, feeding ourselves fresh food, taking a moment to ourselves to think, giving ourselves the gift of massage and rest.
The thing that was so new to me was how I began to feel about myself. Here I was, surrounded by sincere, curious, strong, loving women. Two especially, who loved me deeply – my mother and my best friend. I was filled with that and encouraged to give to myself without worrying about it. I was able to see what it could be like for me to drop those long held negative ideas about myself, and I wanted nothing more than to carry that feeling home with me.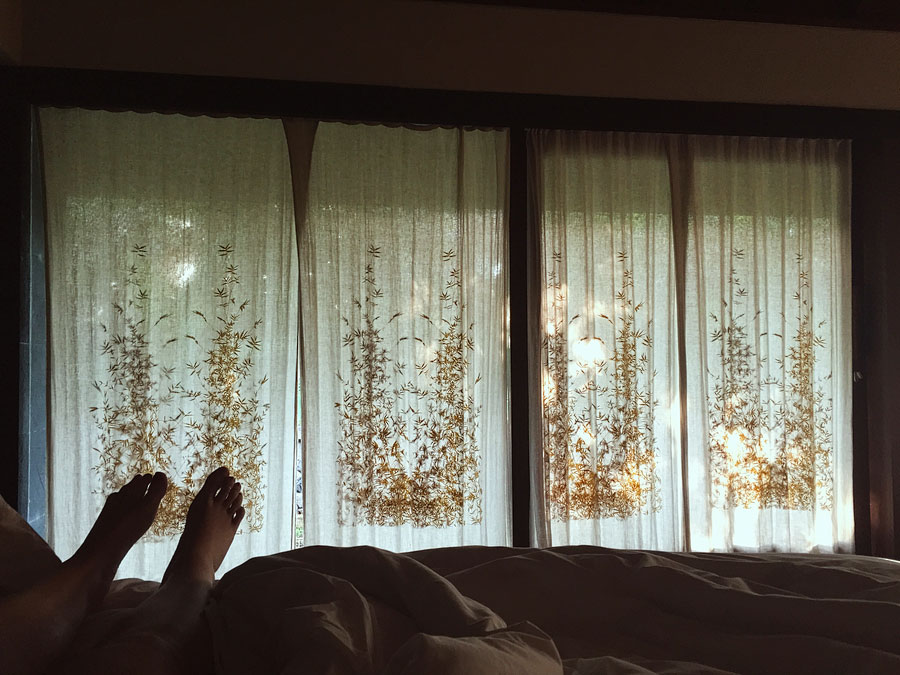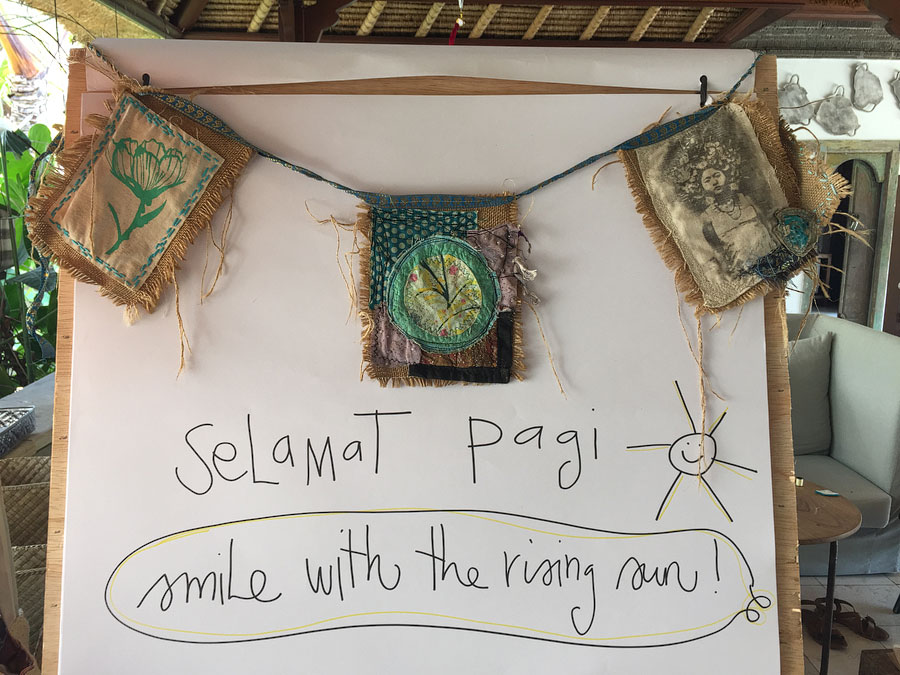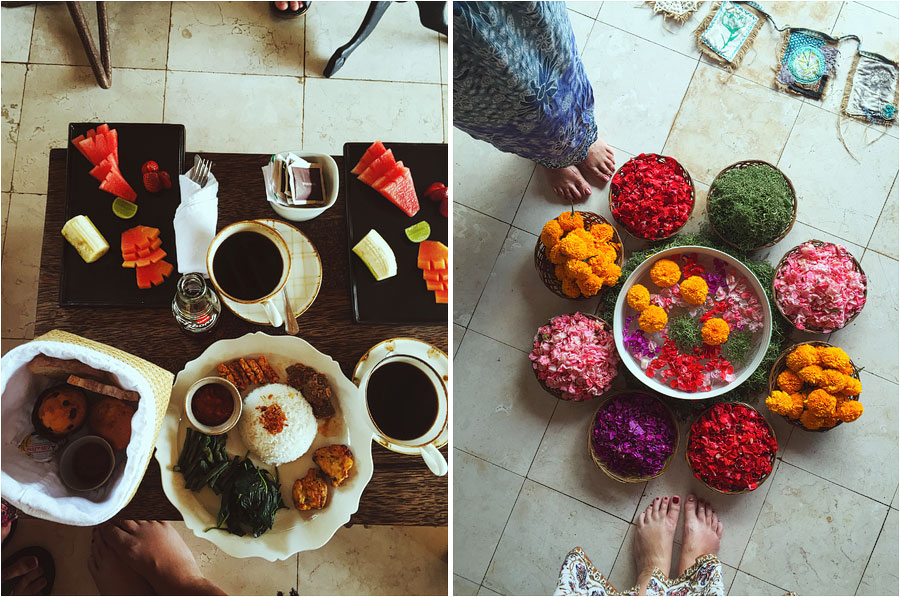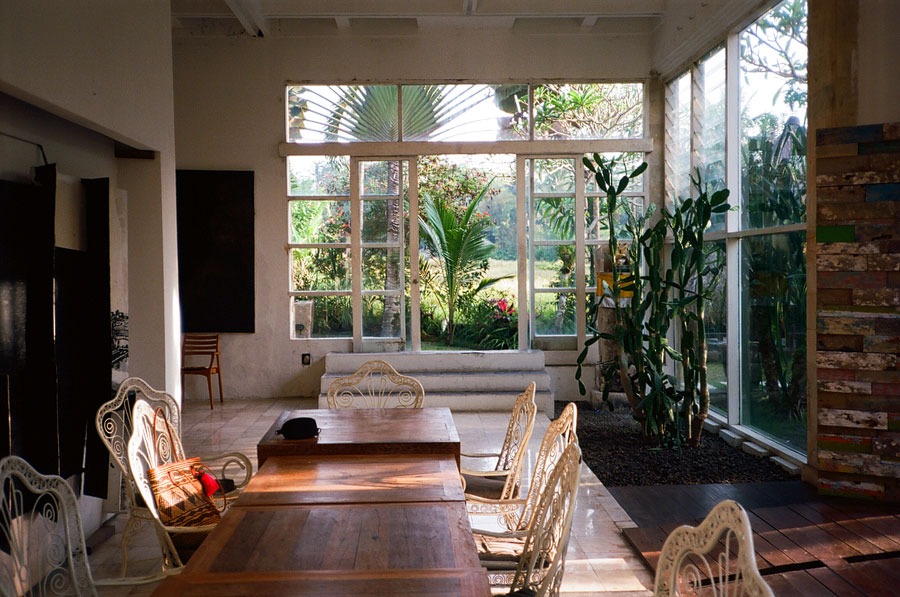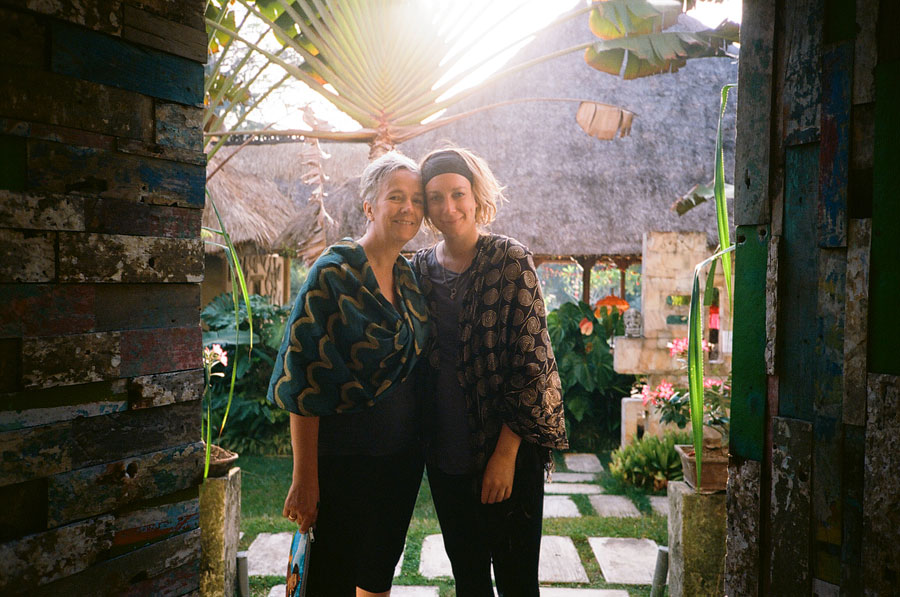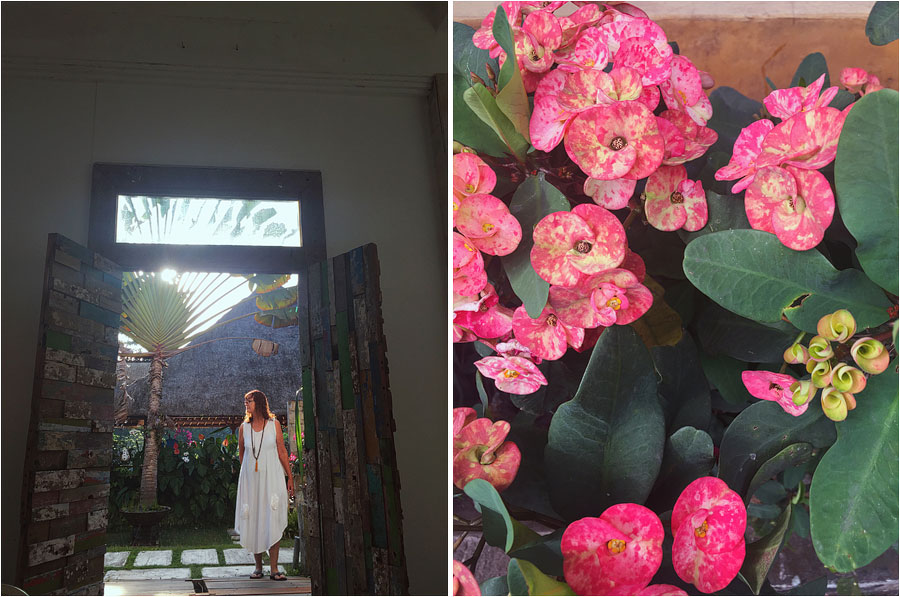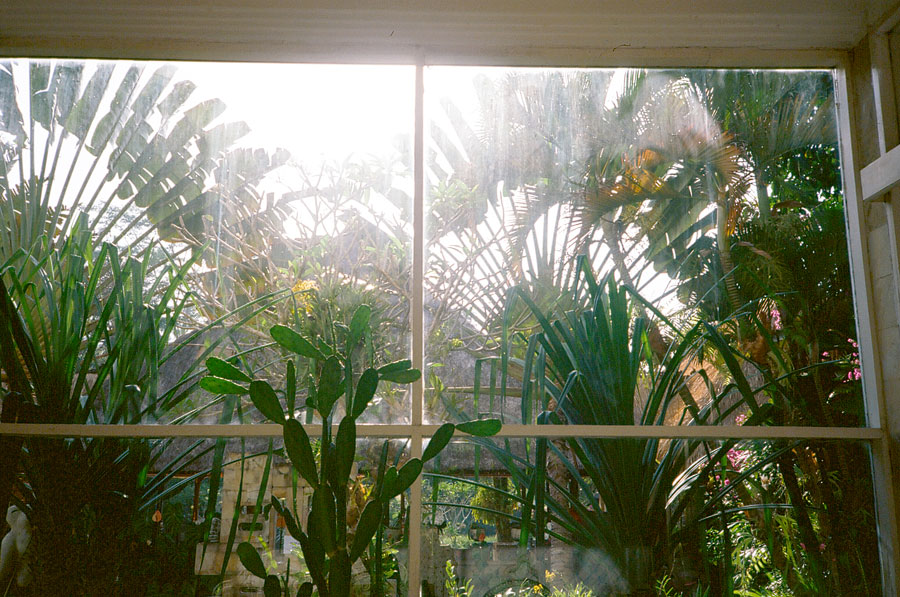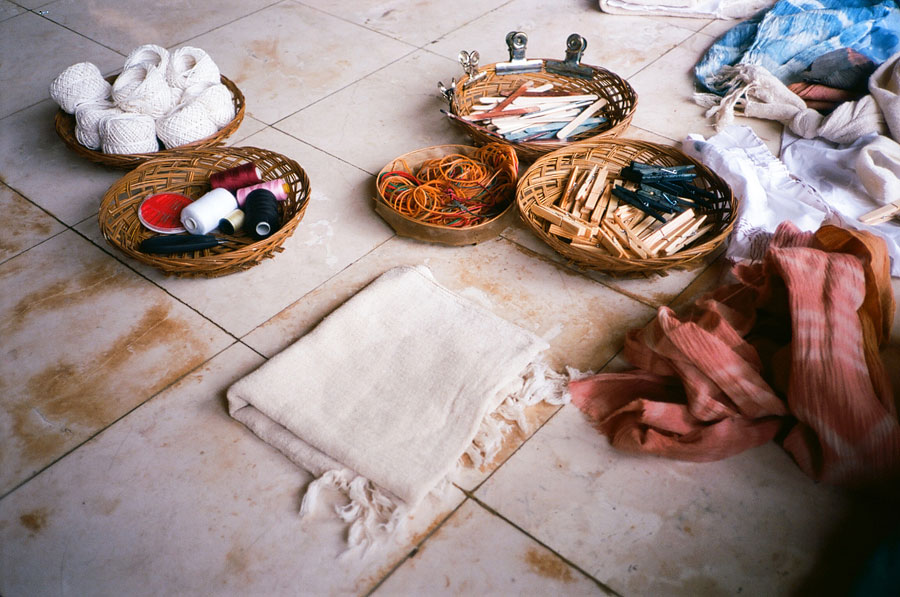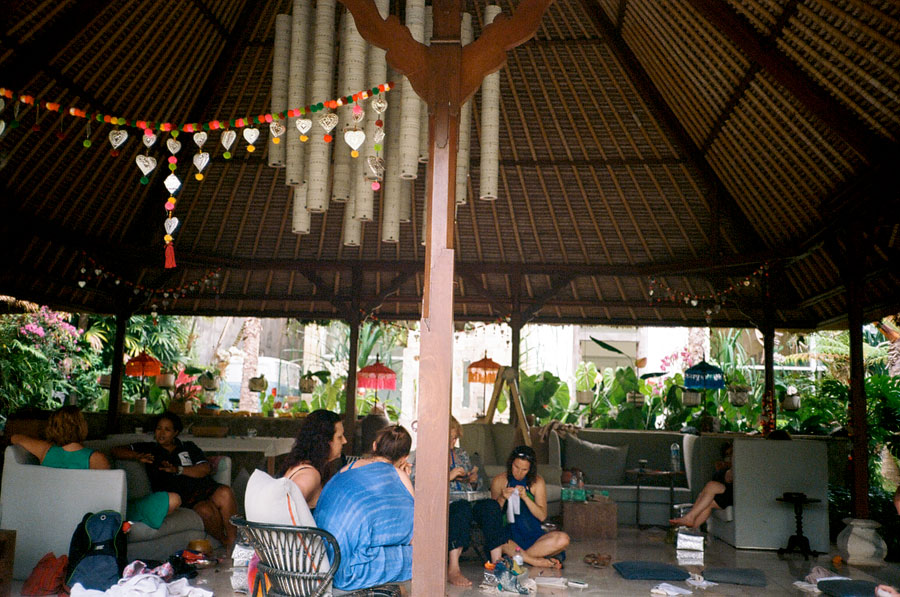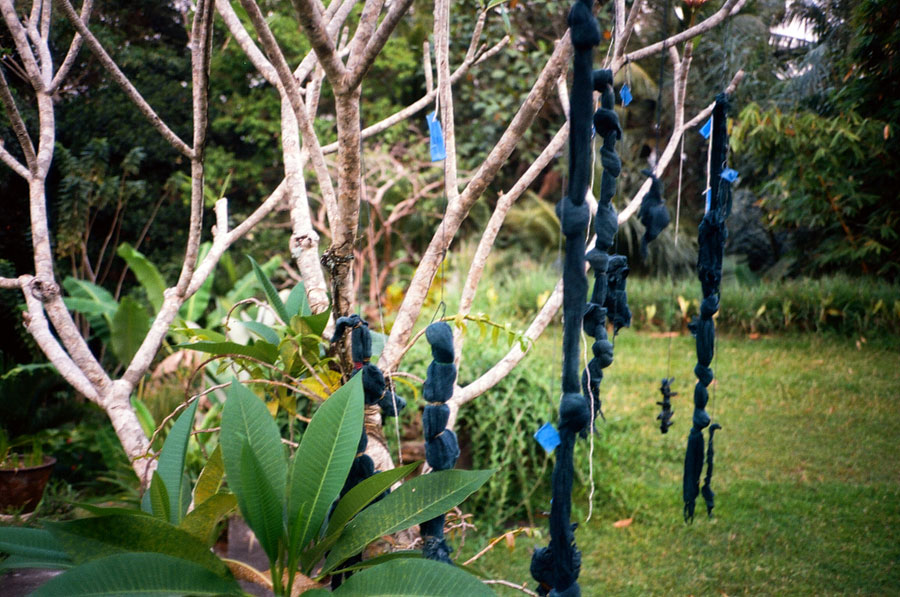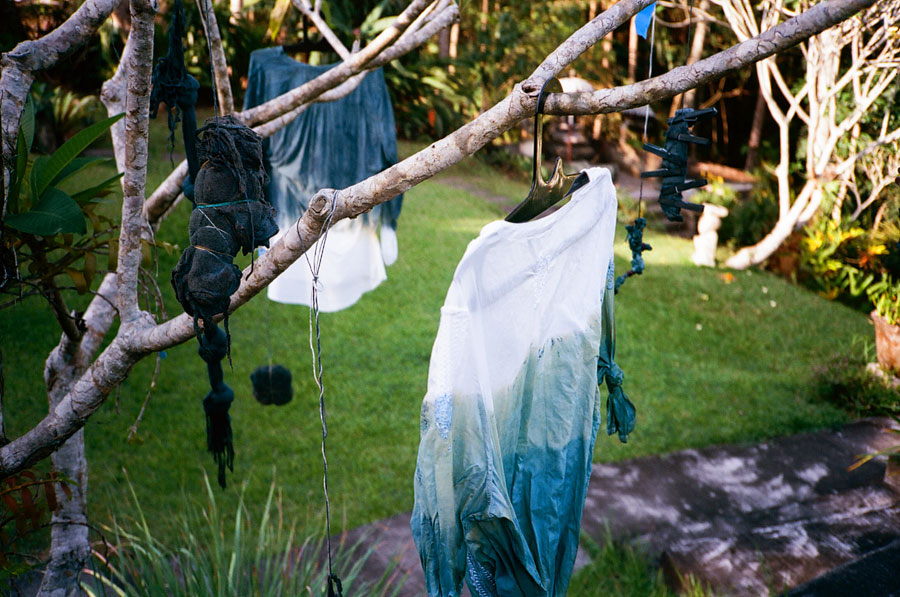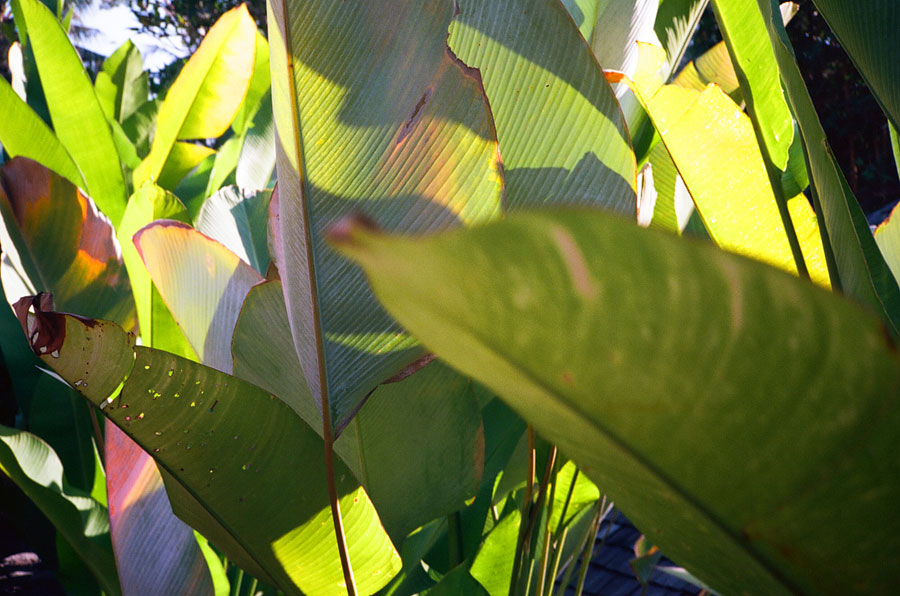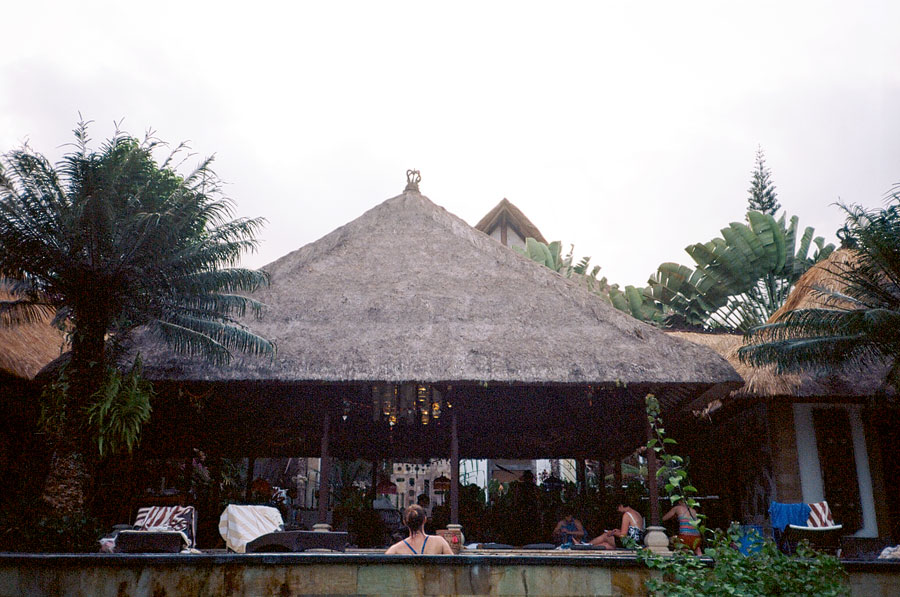 It's the middle of the night of one of our first nights. I am awakened by a loud noise in our room. It startles me so much that I scream half asleep and jerk into a sitting position. As my heart slows down, I realize it's just a gecko. I grab my phone to record the sound in the dark so that I can send it to my daughter, who will love that I, who am terribly squeamish about crawly things, have a gecko in my room while I am sleeping. I realize with a smile I am no longer squeamish. I can co-exist with this gecko.
*
I wake up our very first morning to my Mom screaming in the bathroom. "TARA! THERE'S A SNAKE! OH MY GOSH! COME SEE THE SNAKE!" I literally LEAP out of bed thinking there is a snake in our room and that I do not really want to see it. She runs out of the bathroom, laughing, trying to find her phone to take a photo, and I hear more of the story and realize it's outside. Our bathroom has floor to ceiling windows. I follow her into the bathroom, but the snake is already gone. Mom decides to head up to the dining room to get coffee as I wake up a little bit. A few minutes later, there are men with sticks at my door asking about the snake. I tell them where it was and they tell me that it is very very rare to see a snake and that it is safe. Nicole tells us that in all her years of visiting Bali, she has only seen a snake one other time, and the Balinese consider a snake to be a very good, auspicious sign. We'll take it, my mom and I say.
*
We are all piling into two taxis to head to dinner. I am strategically sitting in a middle row, under an A/C vent. I feel a tickle on my arm, look down, and brush away an ant. Then another tickle, another ant. Then I realize I am COVERED in ants, in a minivan, smashed between two people, and I think they are flying out of the A/C vent which I am directly underneath, and I am wearing a long black dress, and I can't see for sure if they are crawling into my ears, and I am flapping around and my mom and Em are trying to to brush them off of me, and I feel like a crazy person who thinks there are bugs all over her, only there ARE bugs all over me, but no one seems to believe me, so I try and act cool about it, when really I am dying that they are probably climbing up my thighs and into my ears, and everyone says they must have attached to my dress which sweeps the ground as we waited for the taxis, but really I know they are coming out of the A/C vent. And a day later, someone else is sitting in that spot, and has ants all over THEM, and I feel vindicated, and I don't go in the Ant Taxi again.
*
I am sitting outside in the dark after dinner by the pool talking to a few others. Suddenly something kind of heavy and damp falls from above, drops onto my face, and knocks my glasses off my ears. It rights itself on the ground, leaps away, and we realize it is a frog. We laugh and I shake my head.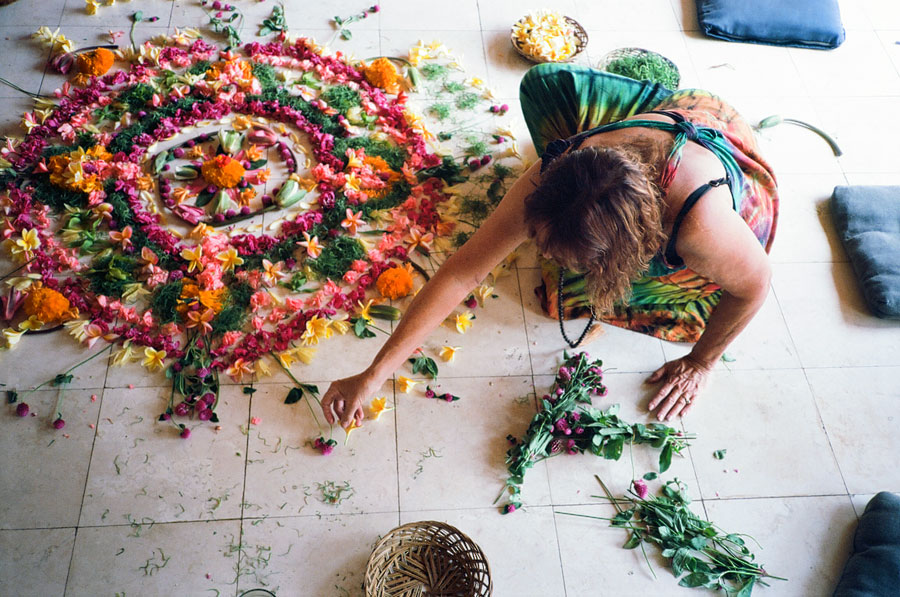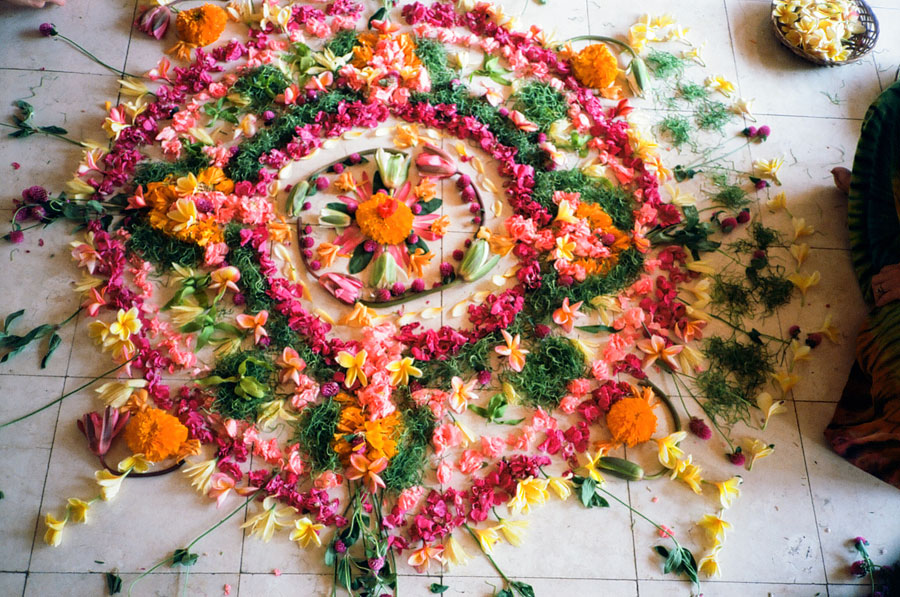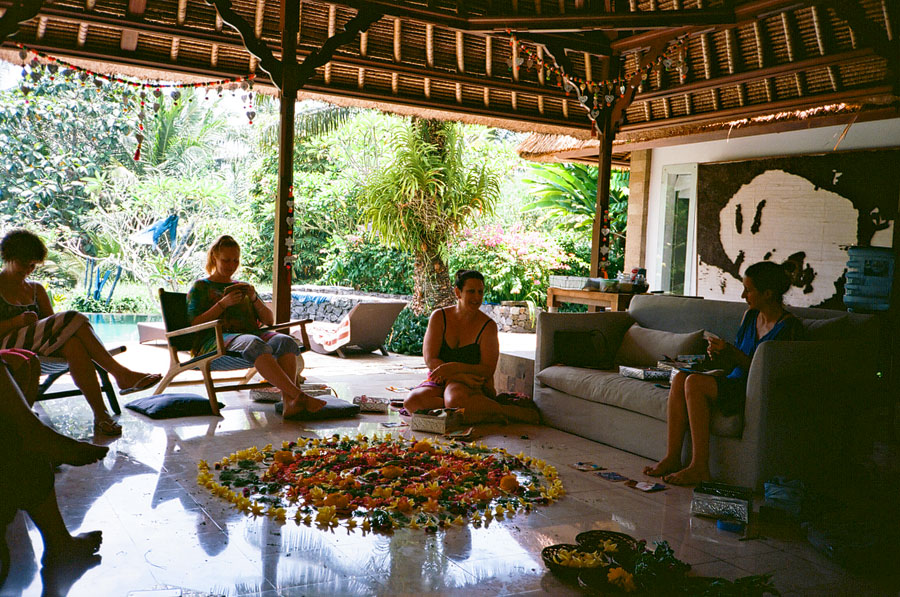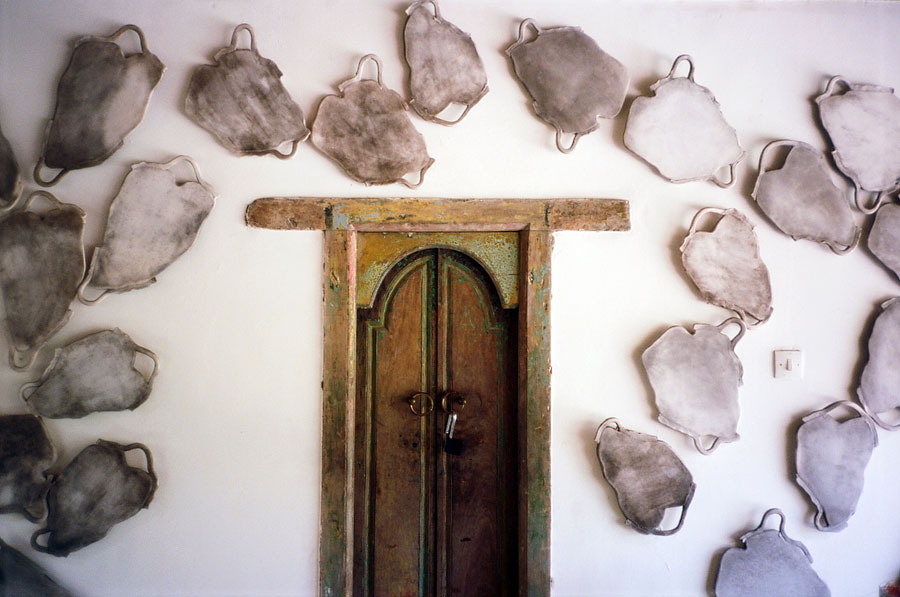 We are heading to the Holy Springs. It's a Balinese tradition to leave offerings and be blessed after you step under the falls. We aren't told where they are or what they are called in order to protect them. We walk down one million steep cement steps. I am barefoot. My knees shake and my legs burn. We are in bathing suits and sarongs. This is a sacred, holy place. We are a large group of white women being led down by a high priest amidst locals who seem to accept we are there. I try to fit in. We kneel in front of the temple, our offering baskets in front of us, our incense burning up and up. The priest tells us that this is when we must pray, but that we may do whatever we believe. I think about my word. I think about Mckenna. I think about what I want to let go of. I feel the women around me, each with their own thoughts and prayers. I feel the warmth that I have created inside and I go with it.
We move into the changing area to drop off dry things and make sure we are covered appropriately. I step into line behind my mom as we slowly step down into the water. There is a short line formed as people take turns dipping their heads under the different waterfalls. The water is clean and cool and refreshing. I squeeze my mom's hand, too emotional to talk.
You are meant to have something in mind you want washed away before stepping into the sacred water. I had plenty, and the second my head went under I burst into tears. My mom and I stepped under the water together, which meant even more. I don't consider myself religious or particularly spiritual, but this touched me deeply. It was an incredibly moving and special tradition that we were only able to share in and experience because of Nicole.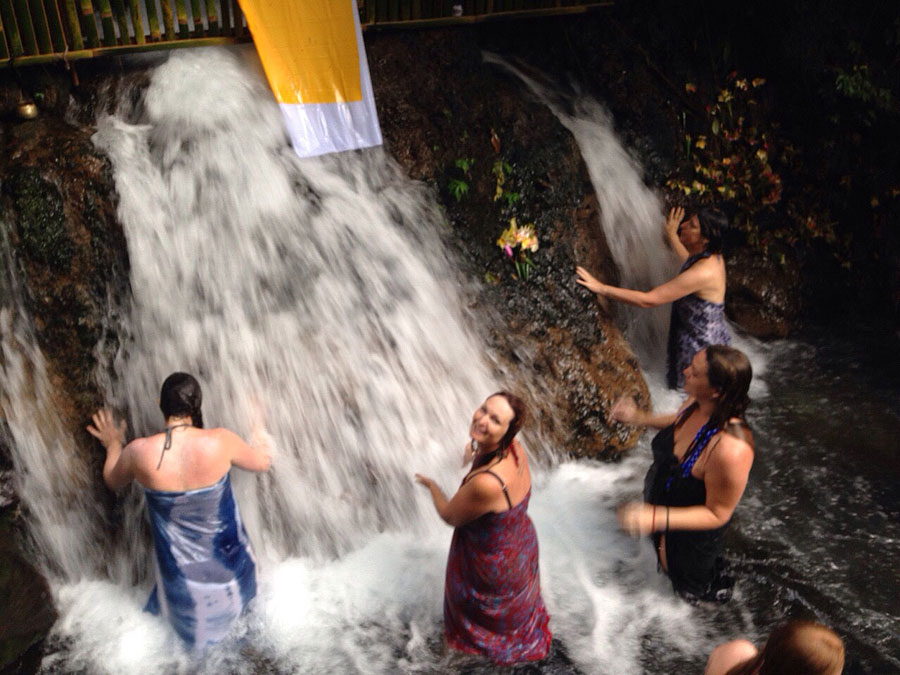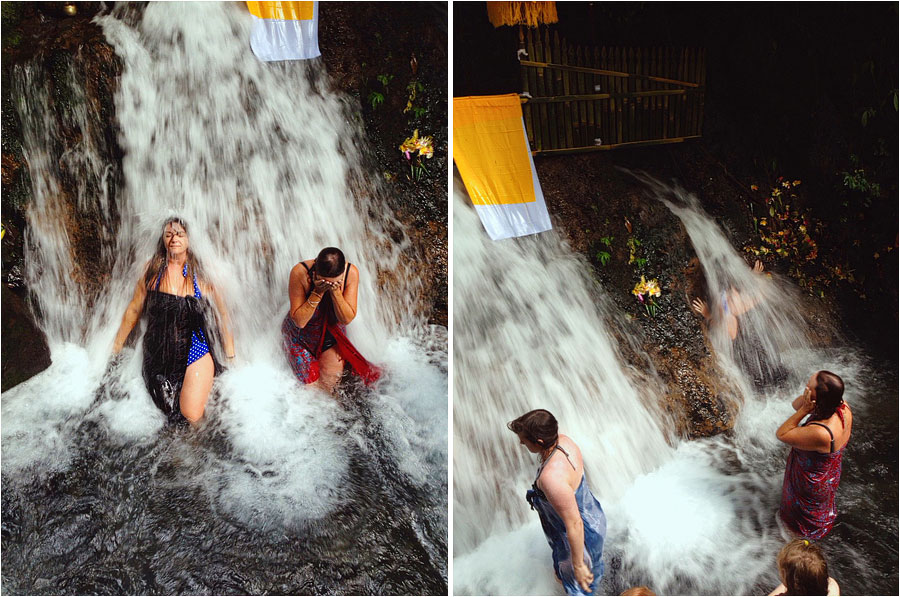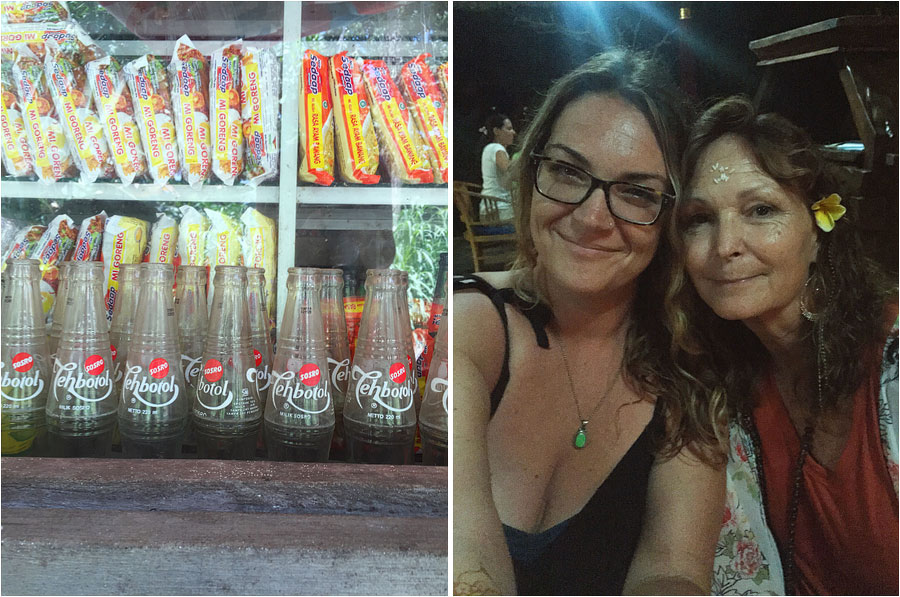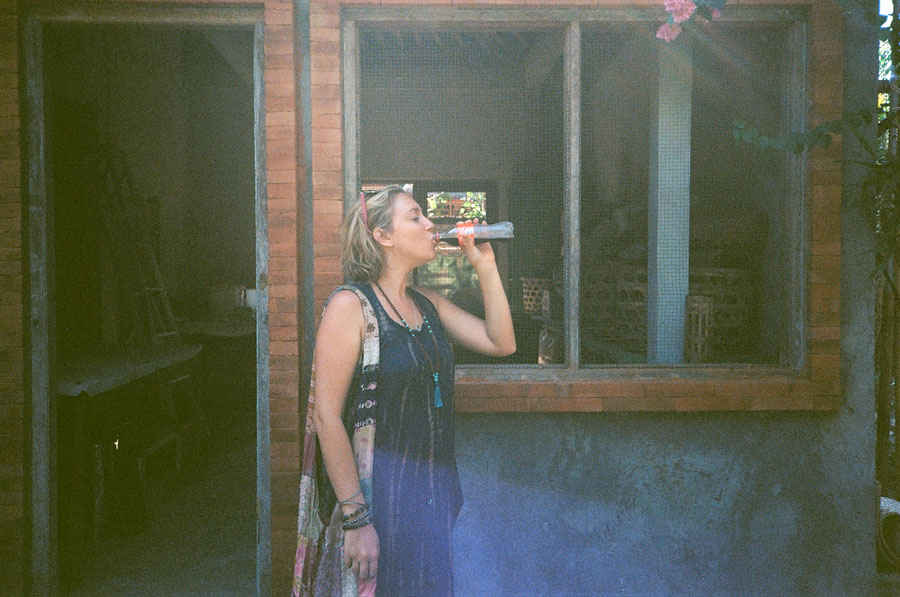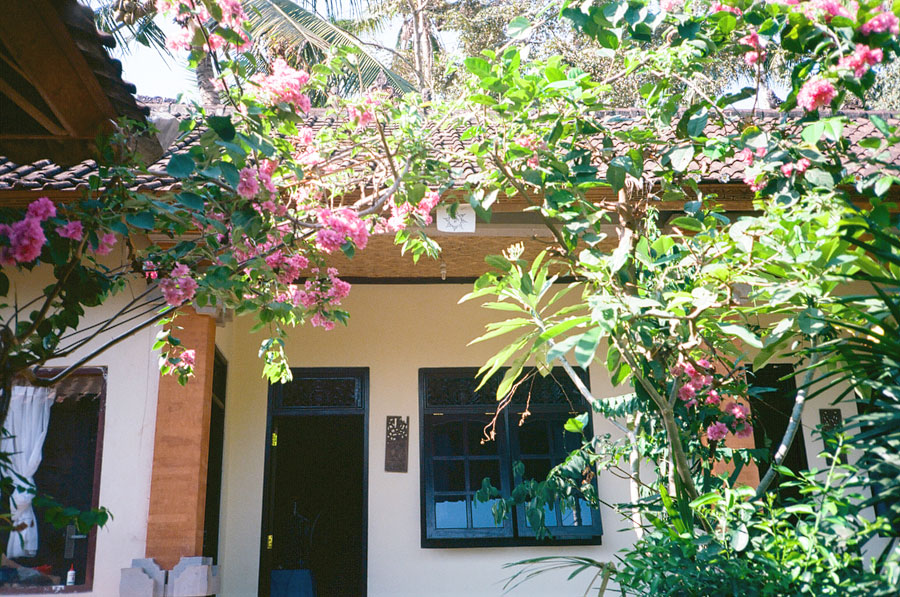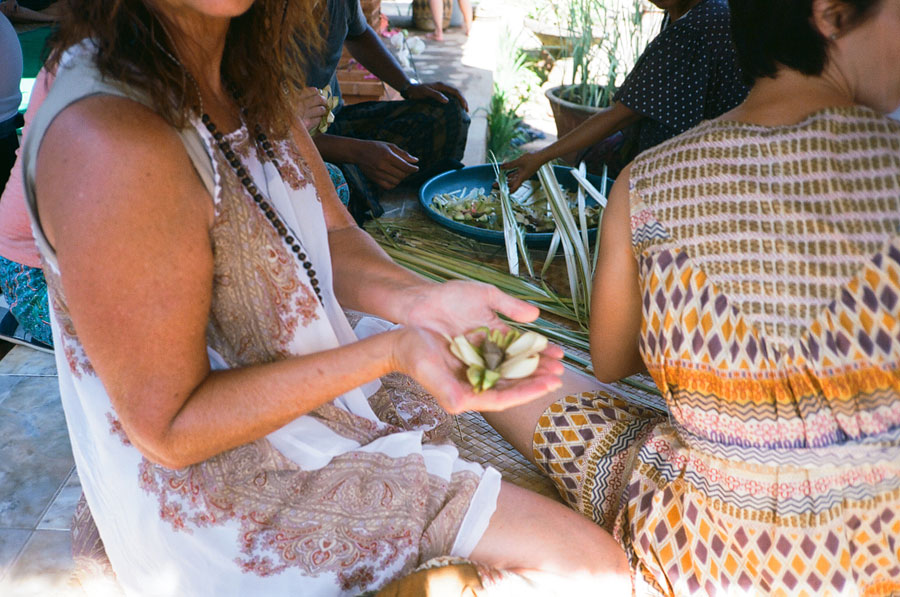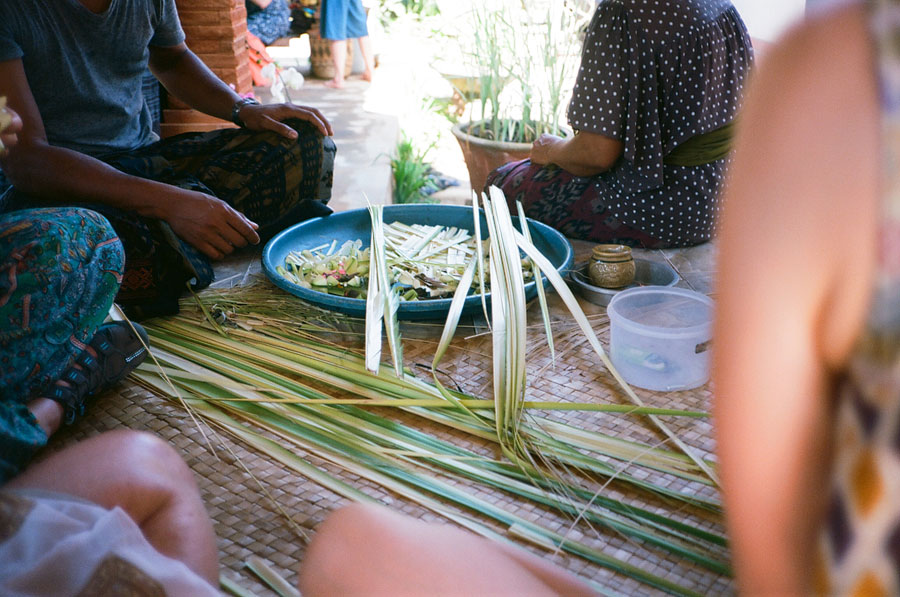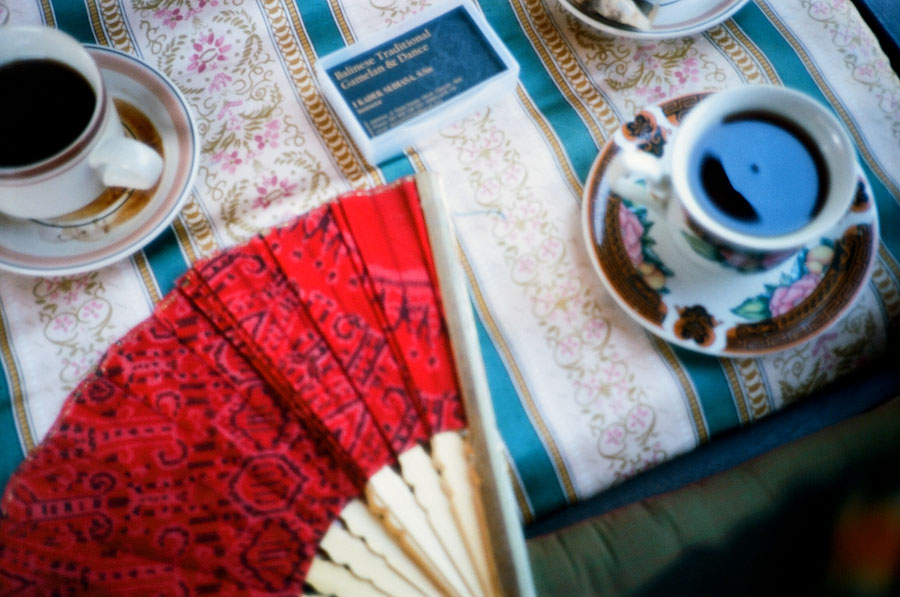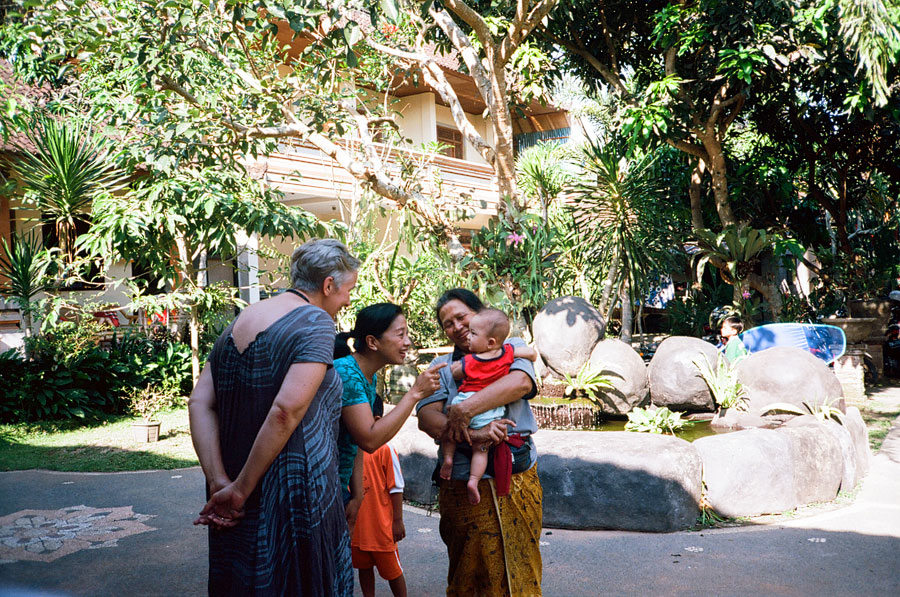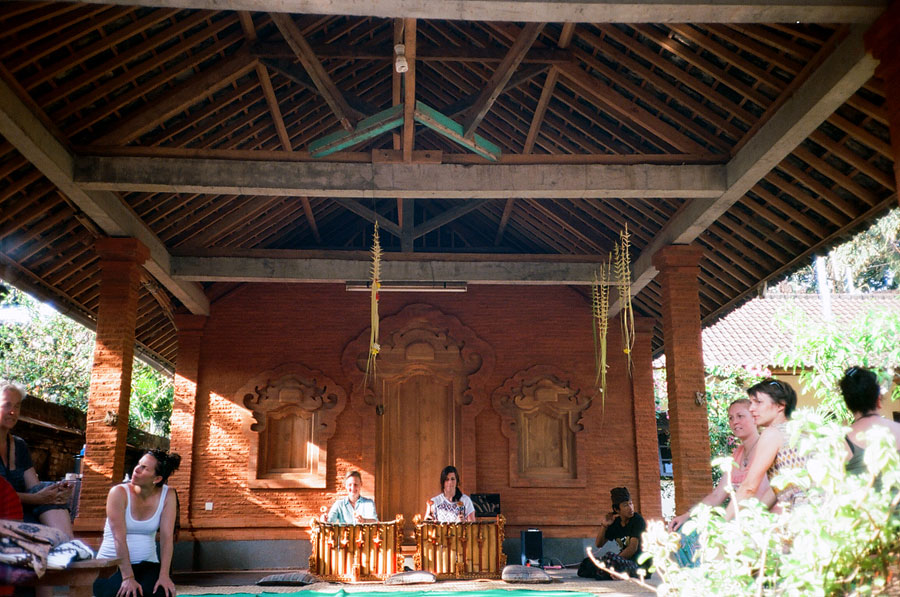 I am in a taxi by myself, being driven to a well known, respected healer named Agus. I have no idea what I am about to experience. I am generally cynical about these things, but again, my word comes to mind. I am open. Open to what will be said. Open to this brand of magic. Open to my thoughts about them. Not judging, just learning.
I am dropped off and told to enter through the gate. I walk in and see a small man in a surfer brand t-shirt and a sarong, with very long fingernails walking one of my new friends by the hand, around and around in a circle through his garden. My new friend is in her bra and underwear, wrapped in a sarong. Her eyes are closed. I can't make eye contact. I am told to sit and wait. I sit and wait. Out of respect I bow my head and give them privacy. I can't help but peek. Out of the corner of my eye I see my friend Natalie is now kneeling before me, her back to me, and Agus is chanting, waving incense around her, dropping buckets of petals onto her head and they fall over her shoulders.
I text Em: WHAT HAVE I GOTTEN MYSELF INTO?
I am freaked out but try to regain my composure. I bring myself back to the moment, and being open, and not judging. I smell the incense, and I see the petals clinging to Natalie's damp shoulders, and I accept that I am here. And I take a photo for her.
When it is my turn, I am told to change and am brought into a room decorated extravagantly with flower petals, linens, and parasols. Agus tells me to stand and face him. There is a fan blowing, which I am grateful for, yet sweat still drips from me in rivers down my arms and my back. I apologize, and Agus says, 'NO. THIS IS GOOD. SWEAT.' He tells me that he wants me to forgive myself. My face crumples and I sob. He tells me to stay with that, to scream and cry, and that he will give me privacy. He leaves the room and I stand there, sorrow crashing down on me in waves. I don't know where it is coming from, but I focus on what he said, and I focus on forgiving myself. The tears mix with the sweat. I don't bother to wipe them away.
He comes back in, and starts to examine me. He takes a magnifying glass and examines my skin, my hair, my pores, my ears, my eyes. He chants and writes things into my skin with his long nails. He waves incense around me. And I stand and I stand and I sweat. He tells me things based off of what he sees. He tells me that I am very successful but I limit myself by saying no to new opportunities. He says to me, STOP IT (pause) STOP IT (pause) STOP IT. Three times, furiously. I nod. I say okay, meekly. He tells me that I will move to the place I belong when I am 45, maybe 50. This sends shivers down my spine because I have always said we will move when Anna is out of high school. Which is when I am 45. He tells me that my husband and I are forever. He tells me that I have many children but that one is different, maybe a different connection because of their struggles. He asks few questions, mostly just affirmations, but stops here to look at me very directly. I nod and tell him about Mckenna.
He says, I think you want to ask me about her.
I unload everything, my fears my guilt my sadness. I explain as best I can with the language barrier and he sits legs crossed in front of me with his hand propping up his chin. He asks questions and I answer. After this, he tells me the one thing that I had never come to on my own but that I needed to hear the most. He said, "You have been spending all this time worrying about your daughter, making yourself sick, when in fact this was her choice, and because of her difficulties, the fact that she chose this means you need to CALM DOWN and be PROUD OF HER."
Proud of her. Calm and Proud. The very opposite of Worried.
He went on, "There is more to life than being cared for by your parents. There is more to life than that easy love. There is struggle and there are experiences that you must learn from. If she had stayed with you forever, all she would get is love, and she would miss out on growing as a person. This will not be easy, but you absolutely MUST trust the universe will take care of her. She is in a good place, and she is going to be okay."
I stood there and sweated and cried, my heart beating wildly in my chest, as he told me more and more, my throat stuck in a lump, wanting to believe him, opening to believe him, dipping my toes in that pride, testing out the water.
He asked me to lie down and close my eyes. I trusted him. I did as he said. I smelled them before I felt them, hundreds of flower petals being dropped onto my legs and feet and torso and arms and face. The weight and scent of the flowers along with finally being able to lay down after standing for an hour brought relief and calm and peace and deep breaths. He left me for a long time. The power went out. The fan turned off. The fountain stopped dripping. I heard the tv in a back room go silent. There was just my heart pounding in my head and the sound of dogs and roosters and his children playing. I felt the tickle of flowers and didn't brush them off. They stuck to my sweat and my tears.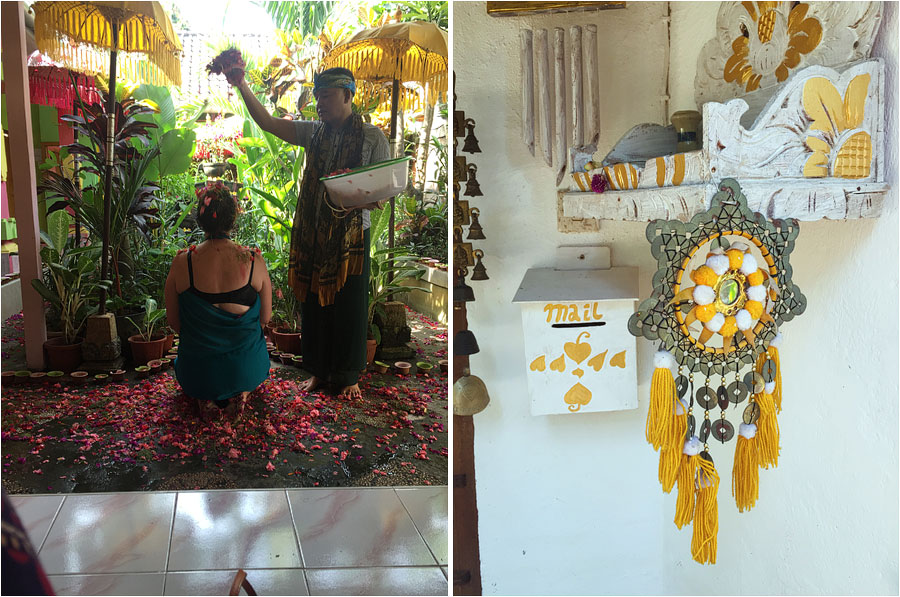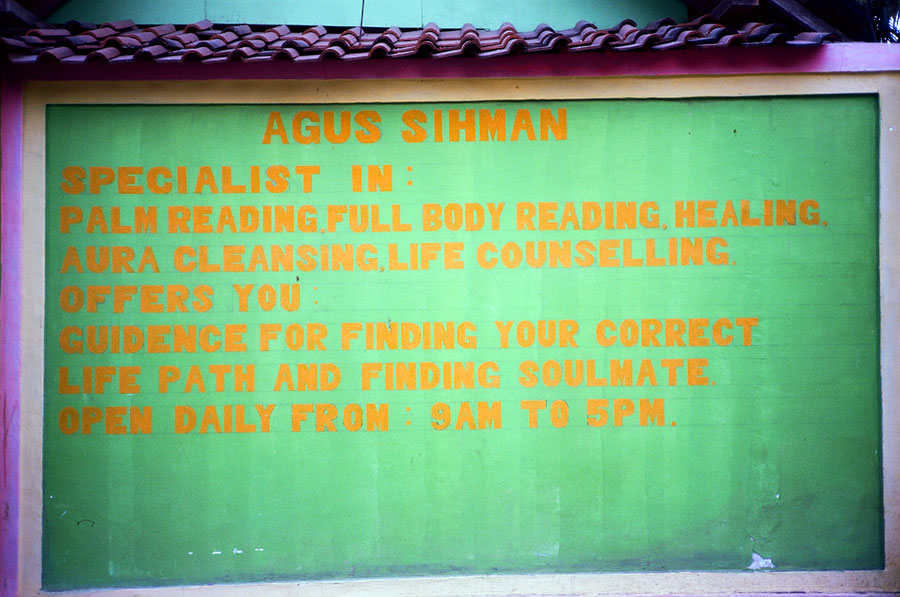 My mom and I are on the plane back home. We had an empty flight and rows to ourselves. We slept. I am excited to hug my husband, to smell him, and touch his face. I am excited to see my children in the morning. I am afraid of forgetting who I am now. What I found in myself in Bali. I cling to the peace I gained and the acceptance I feel within myself. I beg and I beg myself to remember and keep this with me always. I feel a calm I have not felt in years, I won't let myself lose that.
As we drop into Los Angeles, I think of Agus and what he said to me about pride and trust. This will not be easy, but I will trust the universe to take care of me, because I will take care of me. I am in a good place, and I am going to be okay.
I think of the waterfall and how cleansed I was, how released I felt. I think about the woman who told her sister she would trade places with her in a heartbeat, and I feel sorry for her until I realize I am not her anymore. I have actually been changed over this trip, forever.
We look out the window and see the city lights stretching on for miles and miles, none of them jungle, none of them holding Em or Nicole or the roosters or the geckos or the magic of Bali. We feel the gratitude and goodness of what we left behind. And as the plane descends we hold hands and cry.