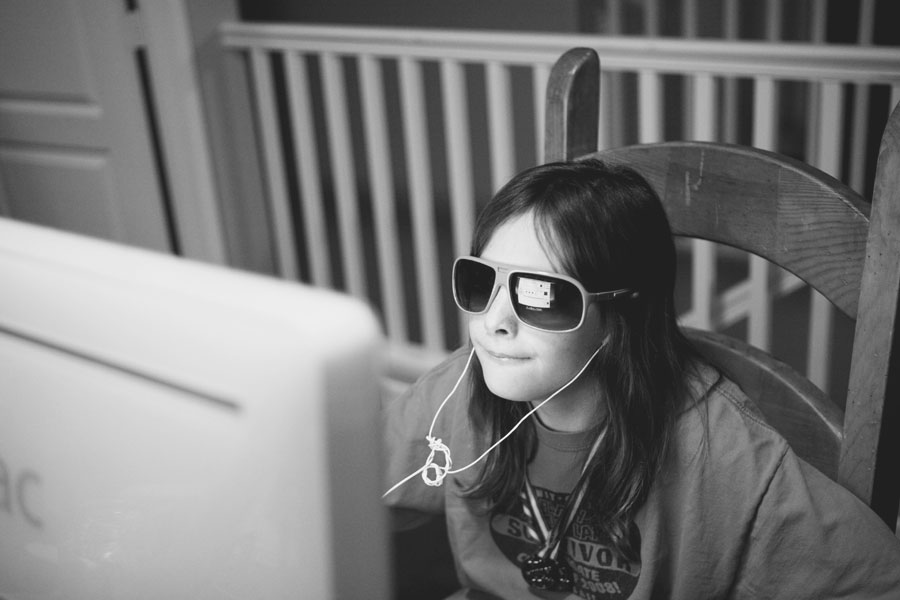 I will be AFK (away from keyboard) for the next week. If you send me an email expect a reply next Monday.
That is also the day blog posting will resume. I had grand plans of getting guest posters, but my intentions did not match my abilities. (Which is pretty common actually.)
Have a great holiday everyone!
gobble gobble.
Tara
PS – Mckenna loves to watch TV or get on the computer with sunglasses on.