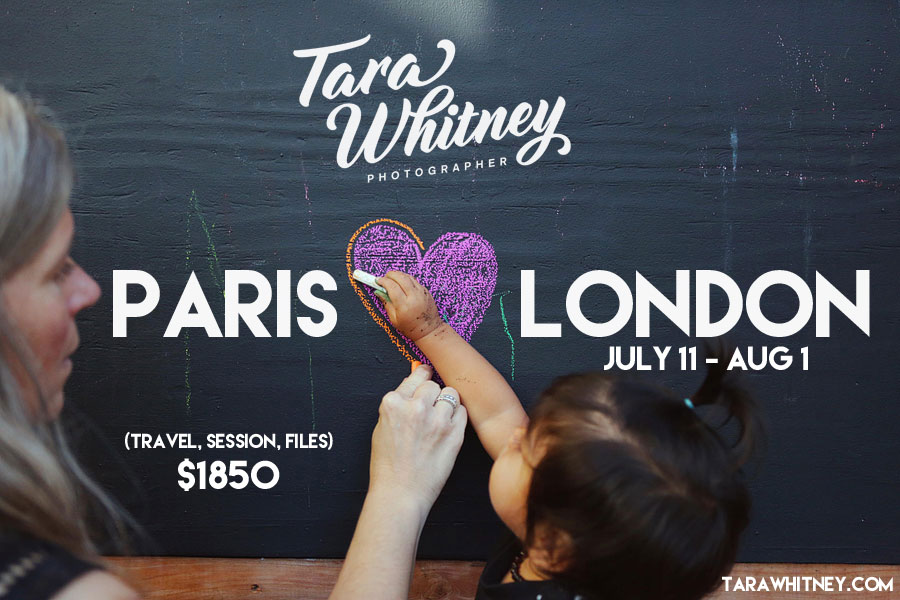 This July, I am traveling across the pond to Europe, and I'm planning on bringing the rest of the Whitney clan along with me.
YES I AM.
Here's how it works:
I am looking for local families/people who want to start at home and then take me somewhere they LOVE. I want to see your city, your way. I want to be a part of your life for a few hours, not just a photo shoot. This is about creating a story with images that show you what your life and your love looks like.
I need to hear from you. The idea is to show my family the world by traveling to you, anywhere you want, within reasonable distances from Paris and London. We will plan our trip around levels of interest and location. Paris and London are merely starting points.
Please email me via the contact link above with your city in the subject to express interest. A $350 deposit is due upon booking, with the balance due at the session. I will shoot one to two sessions on work days, leaving free time to explore with my family, so space is limited.
This is a dream that I can't believe I have the option to make come true.
For that, with a lump in my throat, and tears in my eyes, I thank you.
*
+++ And if you are totally bumming out that your city has not been announced this week, don't fret just yet. I have one more thing to spill on Monday.