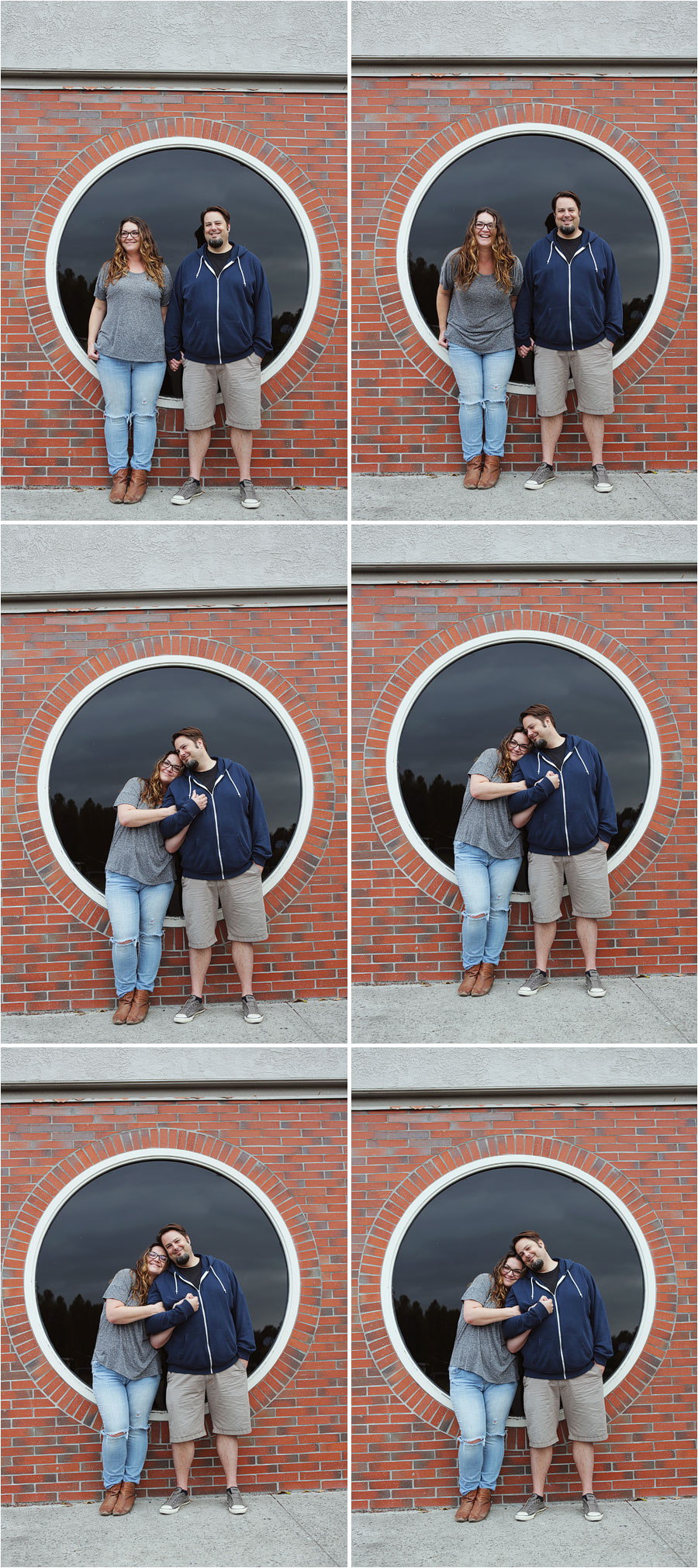 A few weeks ago I was working on a photo project with my brother Kris, and he convinced Jeff and I to stand for a few photos of our own. Here we are. Older, fatter, and happier than I ever could have imagined we would be when I daydreamed about our future together, way back in 1993.
He made me a playlist that I can't stop swooning over. Classic rock and not so obvious love songs. One of the songs was a total surprise, one I had never heard before. This:
"And you want to travel with him,
And you want to travel blind,
And you think maybe you'll trust him,
For he's touched your perfect body with his mind.

Now Suzanne takes your hand and she leads you to the river,
She is wearing rags and feathers from Salvation Army counters,
And the sun pours down like honey on our lady of the harbor,
And she shows you where to look among the garbage and the flowers,
There are heroes in the seaweed, there are children in the morning,
They are leaning out for love and they will lean that way forever,
While Suzanne holds the mirror.

And you want to travel with her,
And you want to travel blind,
And you know that you can trust her,
For she's touched your perfect body with her mind."

-Suzanne by Leonard Cohen
It's bewildering at times to realize how long we have known each other, and how many things we have been through in all those years, and how much I still just love the way he smells. He's going bald, I have age spots and a bad hip, and that's SO WEIRD because my favorite place is still right there in his neck. There have been bad years, of course, as there will be over the span of a lifetime. Years we went into therapy and years we could hardly communicate. Years raising our children almost killed us and years we almost killed each other. Fighting our way back together through those years, learning about what we needed to change about ourselves in therapy, taught us how to give each other what we have now.
After high school, I took his hand and traveled blind right into marriage and parenthood, and I am not that same person and he is not that same person but here we are. Here we are.
"They are leaning out for love and they will lean that way forever."