Photography Concentrate is a place for concentrated photography education! Fun!! Rob and Lauren, the head ninjas, help you get super photo skills, no matter what level you're at.
The exciting part? They recently launched two snazzy video tutorials! One to give you Super Photo Editing Skills, and the other to hook you up with Awesome Album Design Skills!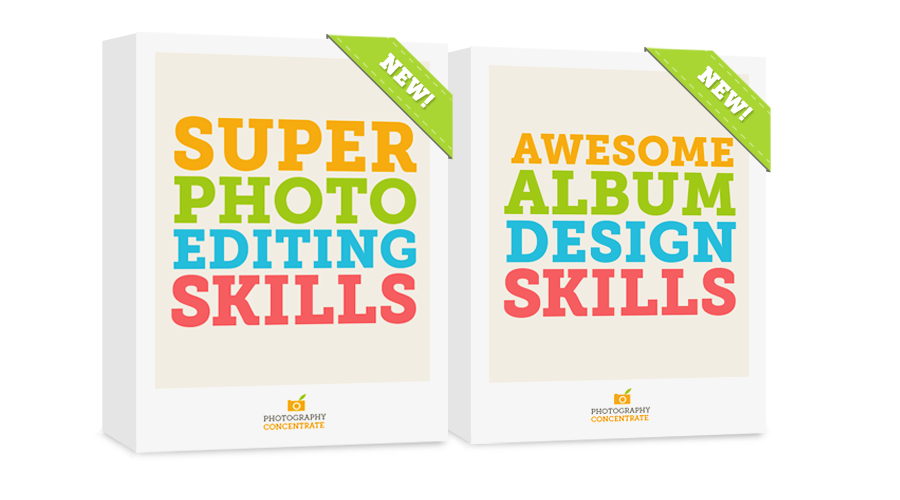 The tutorials are easy to follow, comprehensive, and concentrated. You can get through everything you need to know in just one day, and then get back to shooting and having fun! Good times.
One lucky winner will receive BOTH tutorials, totally free. Submit a comment on this blog and a winner will be chosen at random, then emailed, Monday morning.
After you do that, head over to Photography Concentrate where you can get 5 top notch photography freebies right now! Presets, album templates, an e-book and more!
AND they're offering you a 15% discount off all of their products! Use the code "TW15" to get the sweet deal! (Ends April 1)