Summer is over!
(SOB).
This morning I sent the littles and bigs off to their schools. Everyone was happy. I hid tears behind sunglasses I did not need on this cloudy gloomy day. (First time I can remember it raining on the first day of school, EVER.) Normally it is hotter then hell, with everyone wishing they could wear the new Fall clothes they purchased while sweating and dreaming of cooler temps. Some do even though it is 90 degrees, and they regret it. But today they got to wear their new flannels and hoodies and boots, and they were happy.
Now, my house is quiet, I have a few hours to myself, and I feel a tiny bit lost, but I am sure I will get back into the swing of things.
My first thought was, "I HAVE TO BLOG."
Thank you for hanging in there with me – I know this summer has been a little light in the blog department. I just couldn't bring myself to spend much time on the computer when the pool and a book and the ipod and the kids and maybe even a beer were calling my name.
But now I am back, in some new version of normal. I say new version because I feel a little bit like I went through a revision in the last few months. A reboot. Realizing that I wanted to and then writing about my truth has given me a sense of calm, a sense of relief, a sense of ME – that I haven't had in a long time. I am grateful for that. I like how I feel right now. I am grateful for that, too.
I am grateful for you.
There are so many sessions to share, so many personal stories to tell and images to edit – I guess I will start with what we did this weekend and go from there.
Emily is moving from Perth, Australia to the East Coast. She was in southern California for just a little bit, getting ready for the move. We had a three day sleepover with both of our families, (just like the good old days), before saying goodbye for another long while.
These are some of the photos I took of our time together, edited using the ShakeItPhoto app on my iPhone.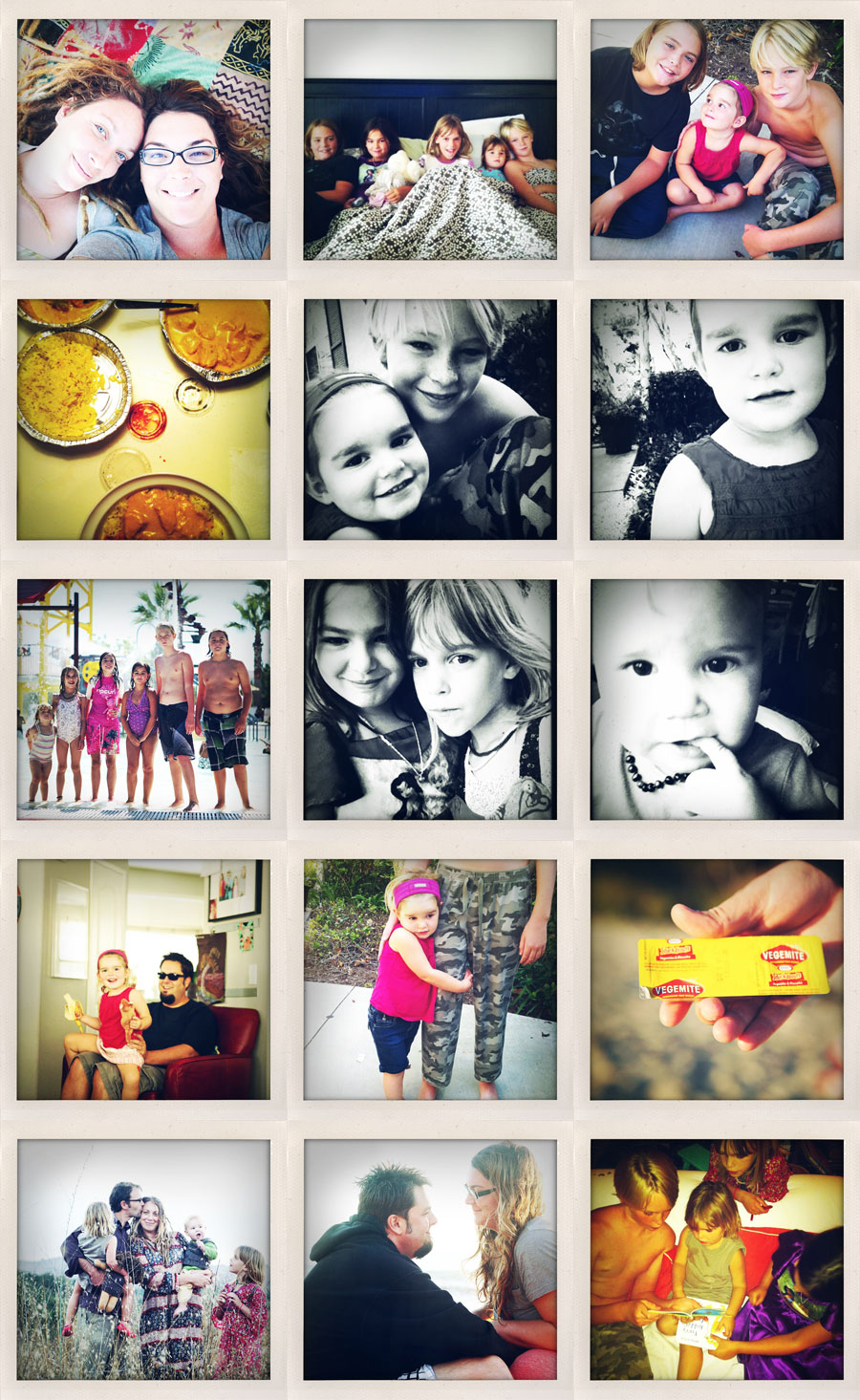 xo
Tara