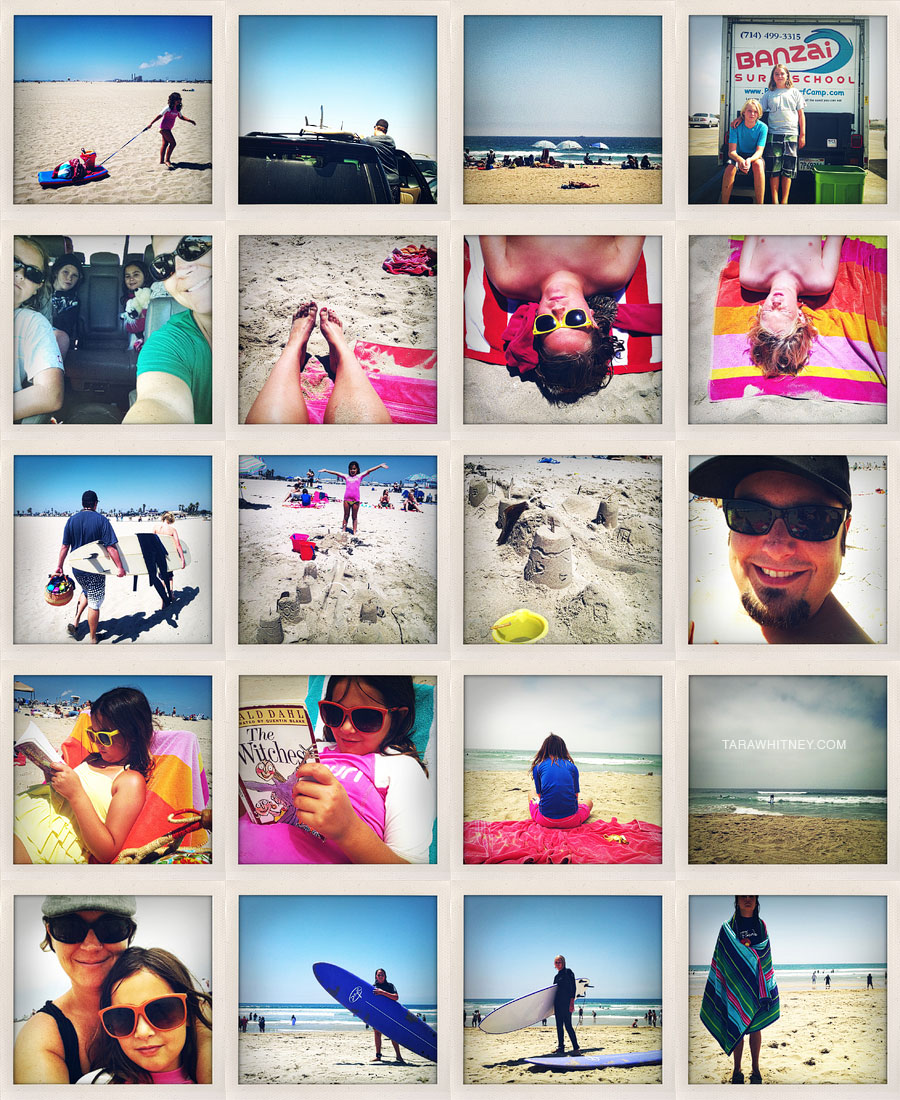 We spent all of last week in Huntington Beach, where the little boys were participating in daily surf lessons. The girls sat on the beach reading, making sand castles, and napping. It was a healing week that we all needed. The ocean has magical powers.
I didn't take my big camera to the beach, but I always have my phone with me. The ShakeItPhoto app is a favorite.
More on the subject of healing and truth, soon. Thank you for the love and the support.
I was unable to really be online through-out the week, so if you are waiting on an email or call from me it is coming this week.