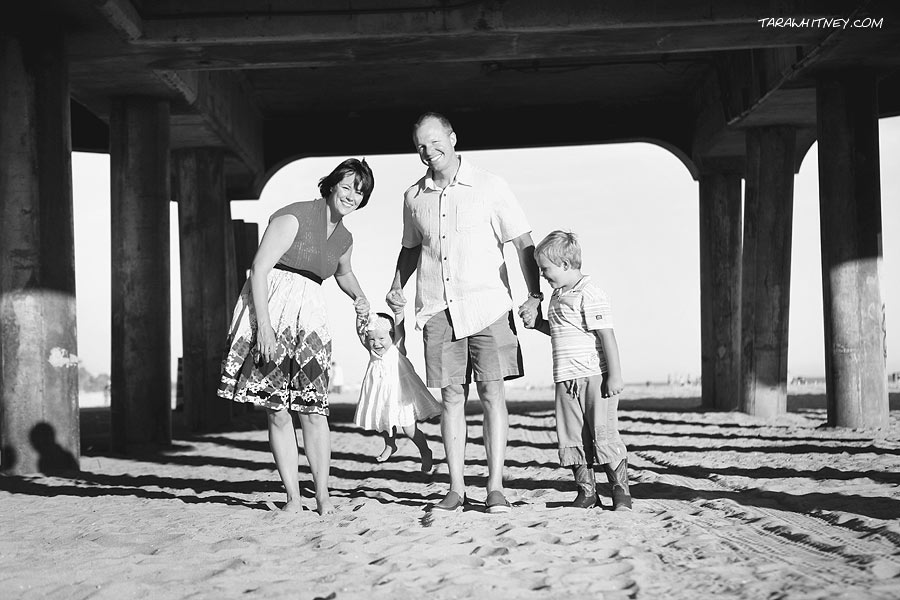 You can read more about the Labenz family on this post, where their home movie was featured. You can also read more about them on this post, from their first photo session with me. This time around, we met up at Huntington Beach on a VERY crowded evening, with intensely bright sun, a boy who just wanted to play in the sand, and a barely walking one year old who couldn't get enough of the waves.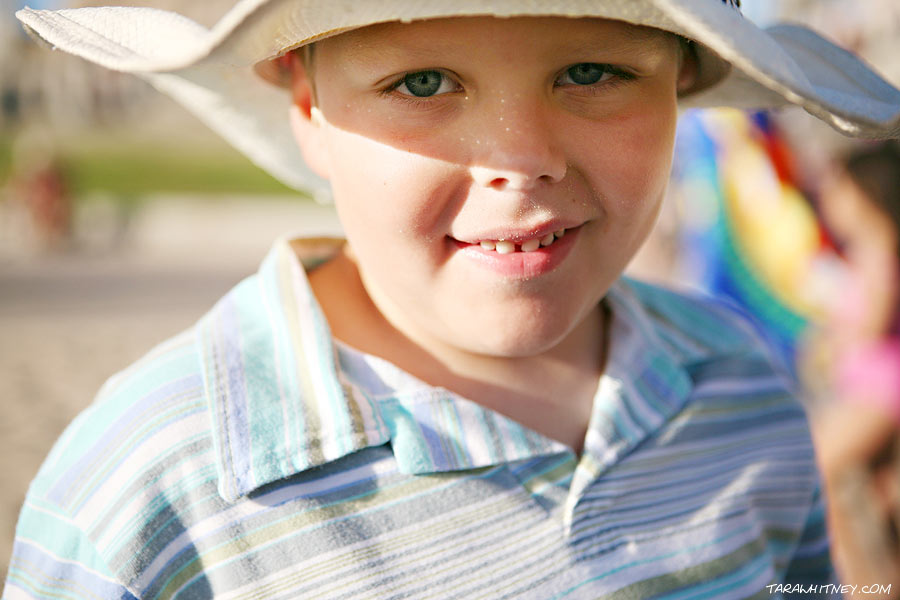 LOVE mom's dress. This was before Miss Olivia set her eyes on the sea. You will note: she is dry.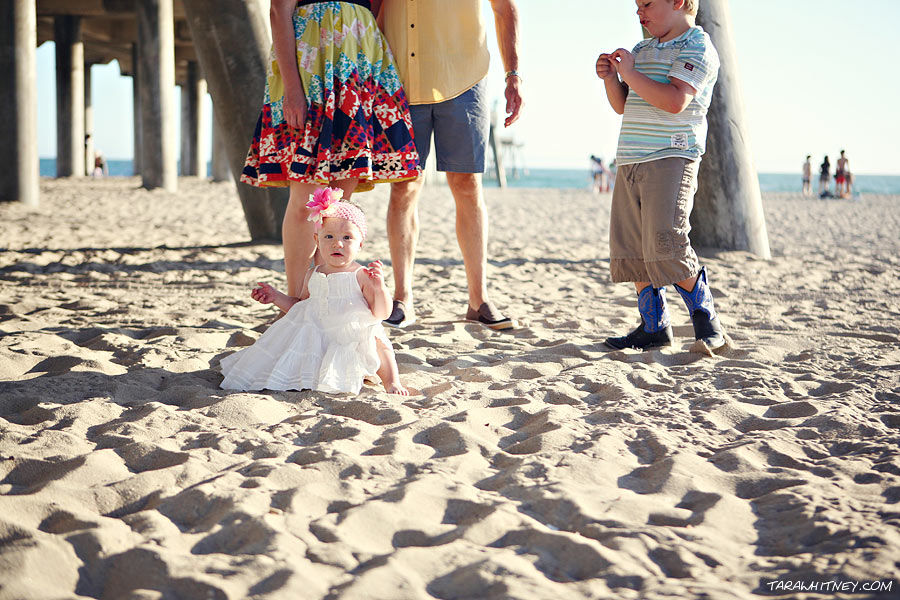 And then they saw the water. This was a rough night at the beach. It was high tide when we got there. The waves were crashing right on shore, and they were fast and violent. Olivia made a bee line for the water. She had absolutely ZERO fear. I also mentioned above, but the beach was packed. It was nearly impossible to get a frame for them without other people in it.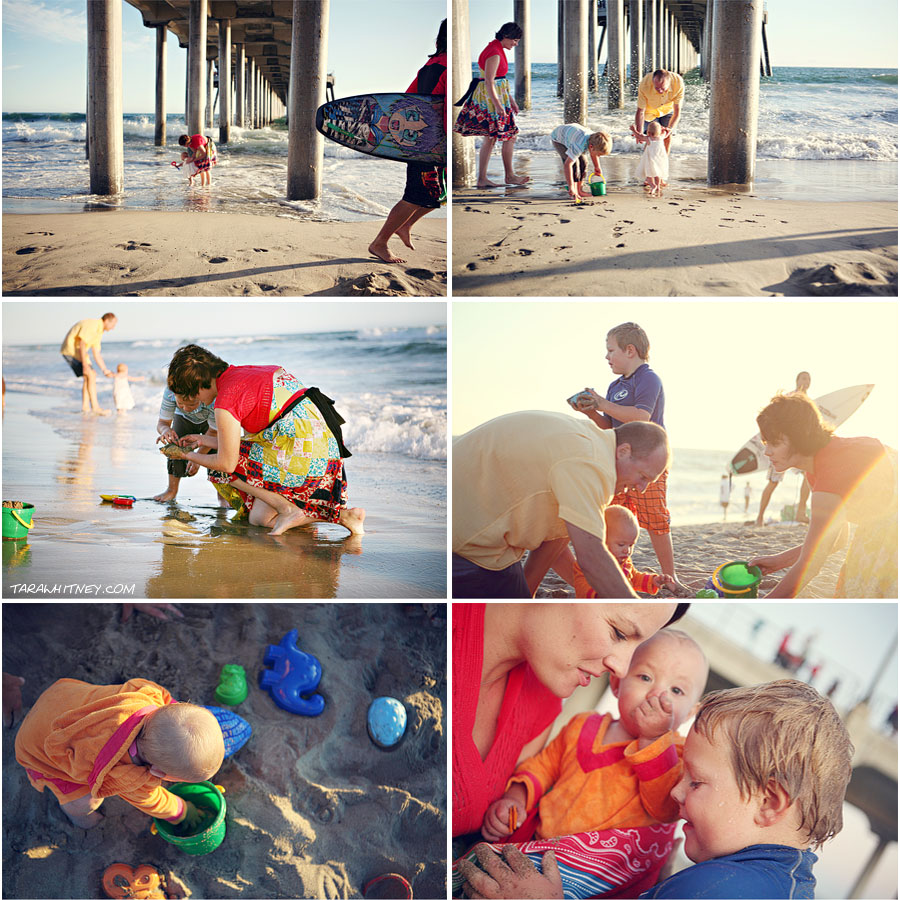 Jack was enamored with the sand crab hunt.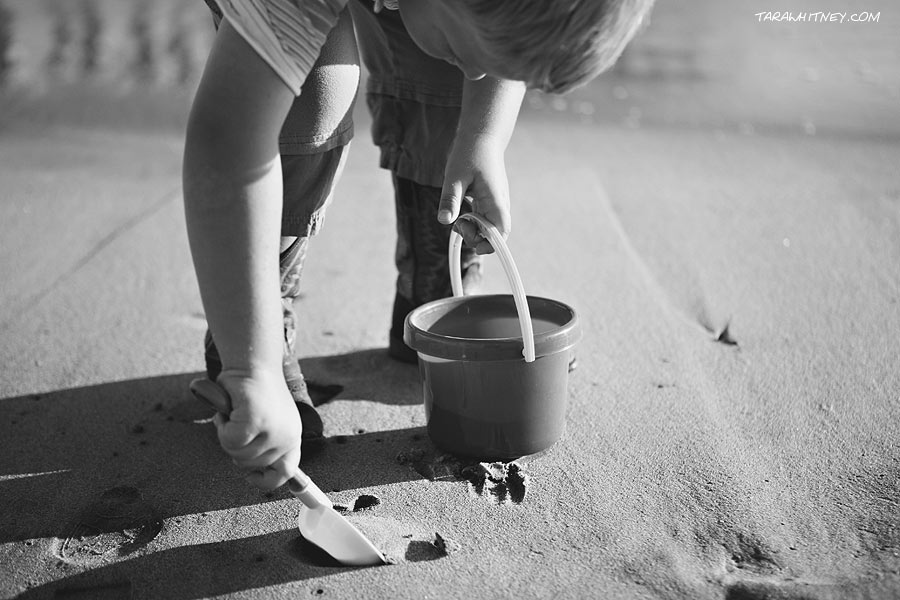 These next three perfectly capture Olivia and her fearlessness!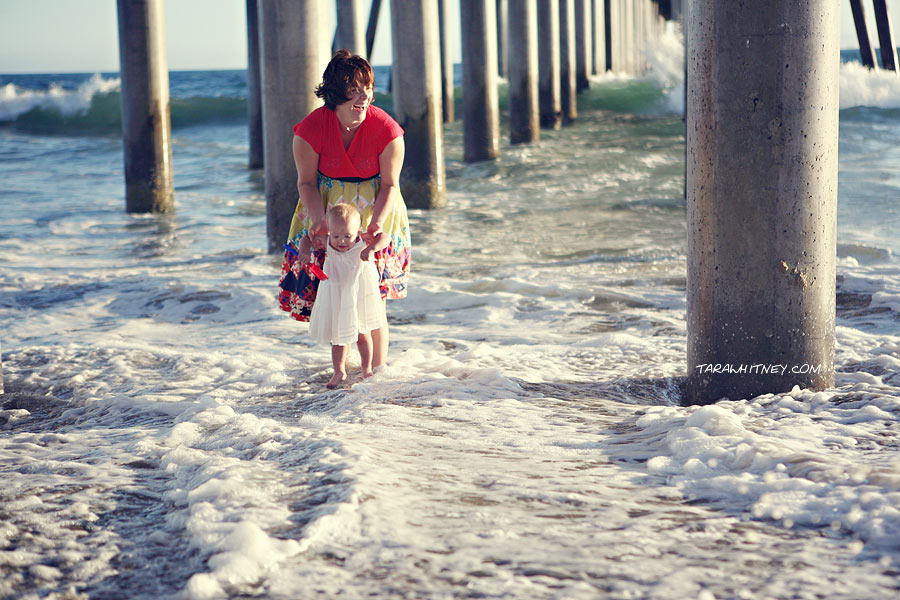 (We tried to trick her by going away from the water, further towards the boardwalk. She wasn't going to be tricked. This is her doing her robotic baby walk on the sand. It is hard to walk on the sand man! But she wasn't going to be stopped.) :) I just love her wet sandy dress and how the sand is sprinkling off.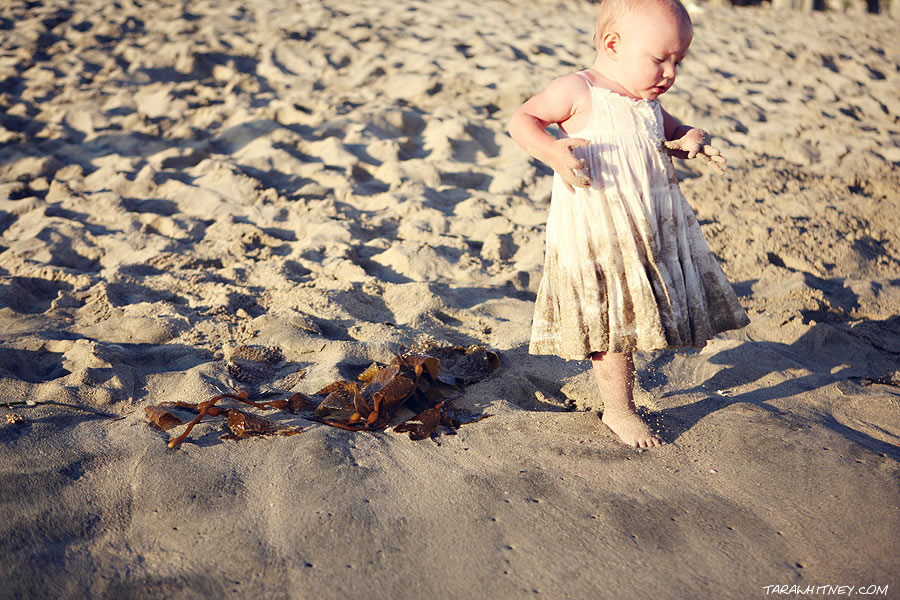 This was the second or third or fourth wipe out for her. Did she care? Guess. (Normally a shot like this might get trashed, but I had to keep it in.)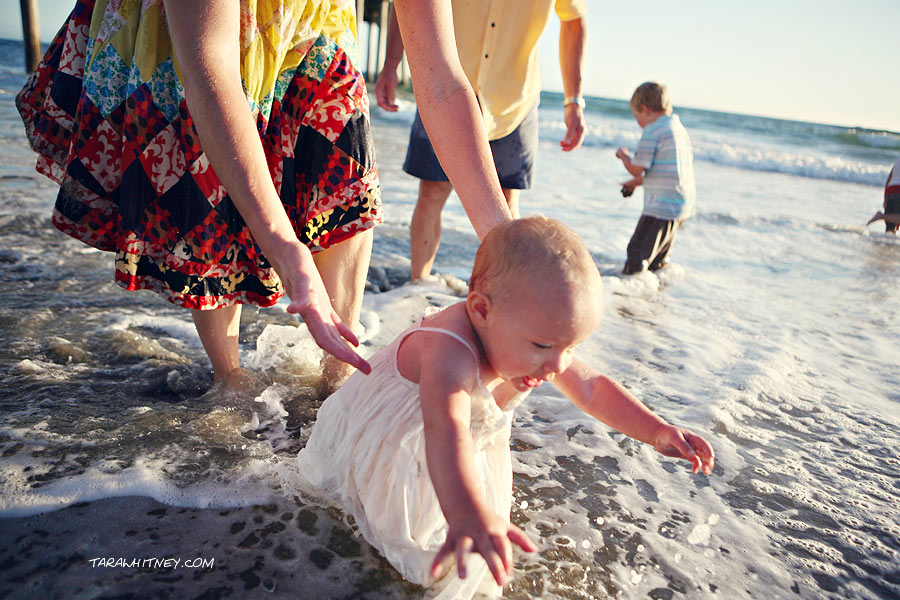 Love the colors and light in this next set with Jack Jack.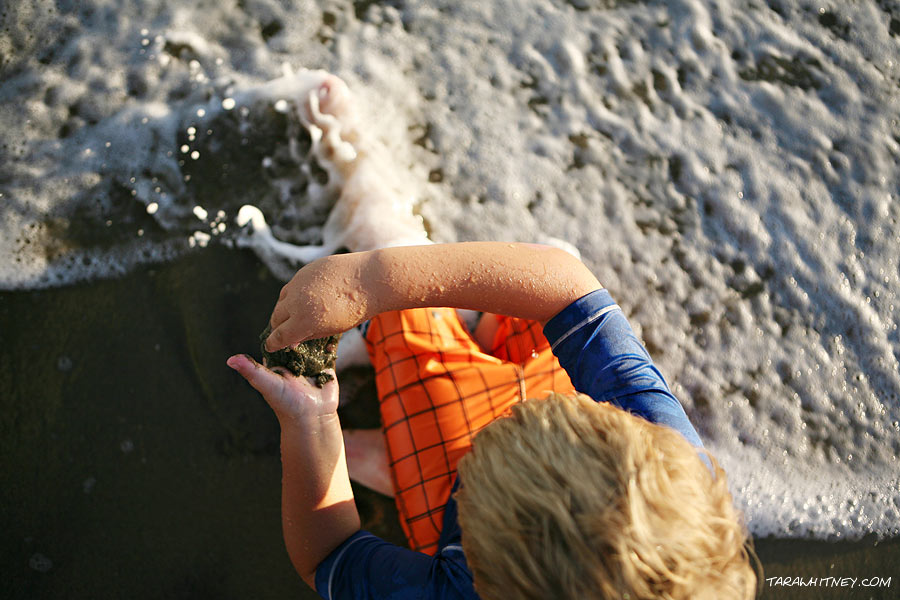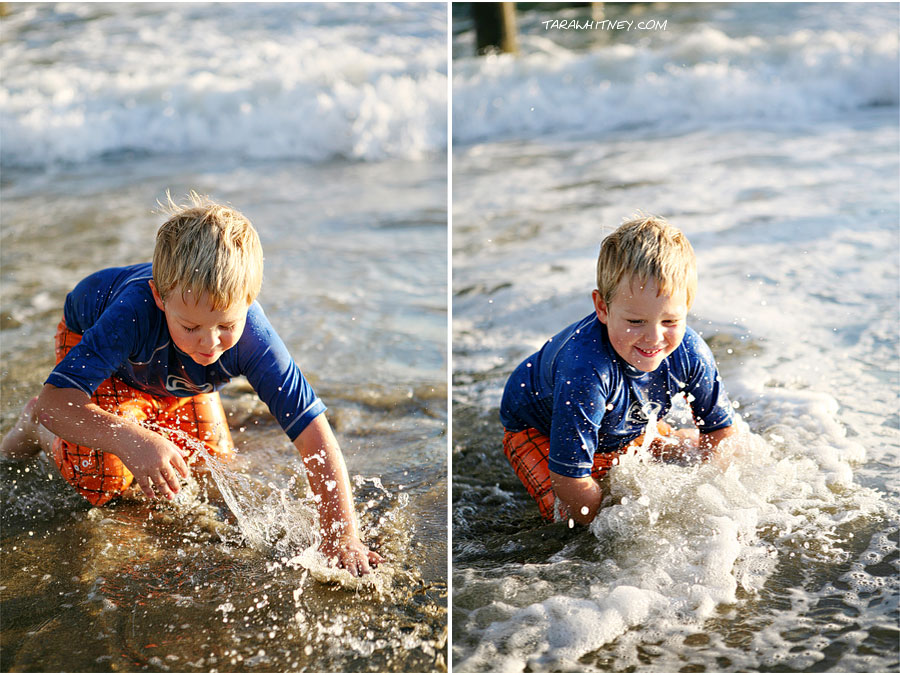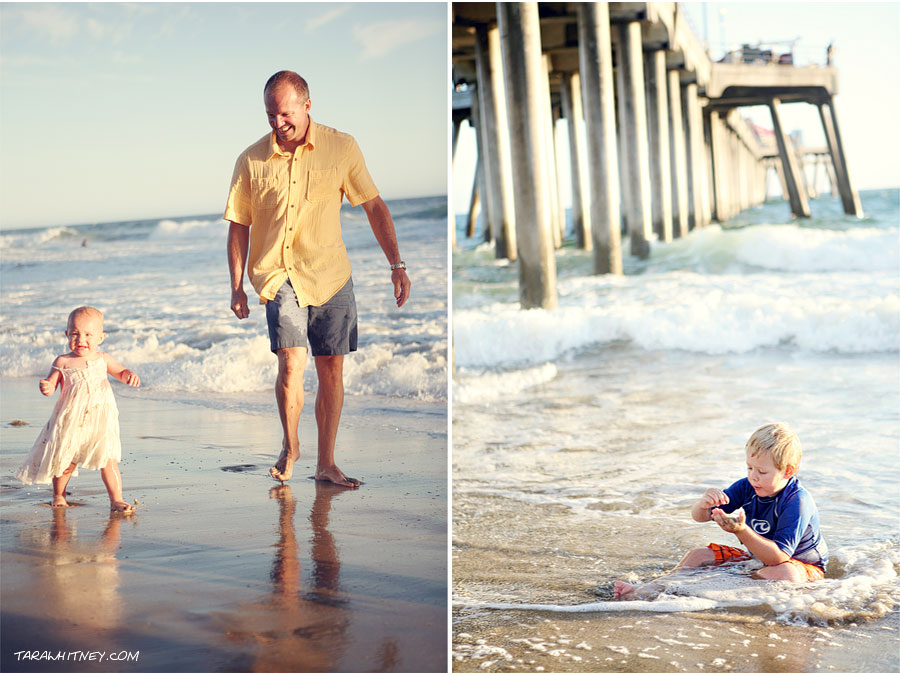 Distraction with sand castles!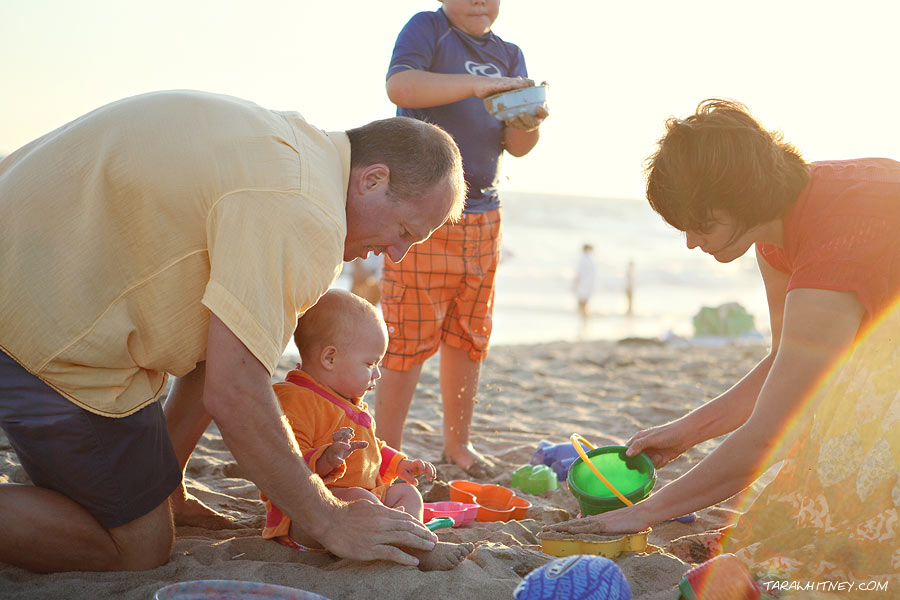 Only worked for two minutes before she was off again. I love her tenacity. I LOVE THIS SHOT.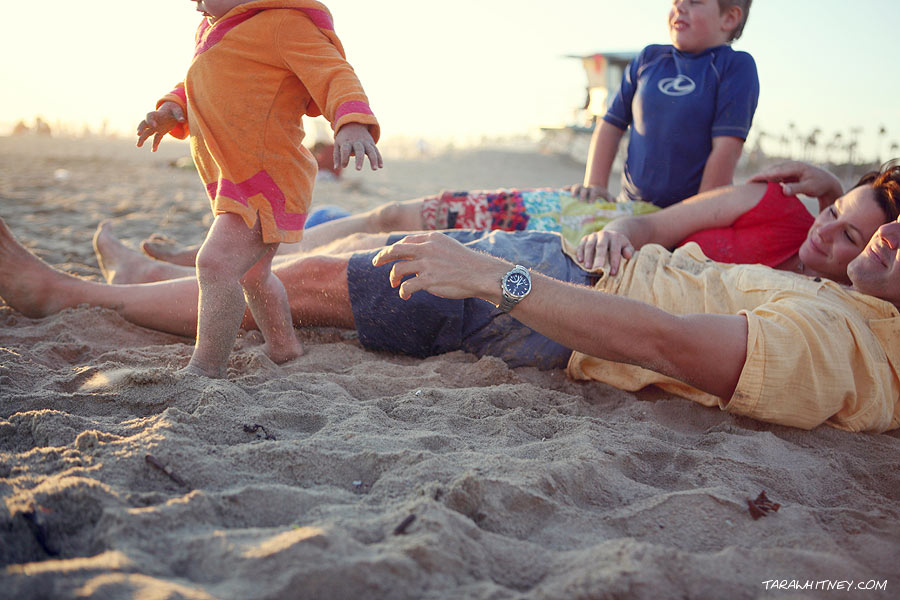 And this one. This may be my favorite from the afternoon. I love the swish of Anna's skirt, her gorgeous calves, and the water pooling at their feet.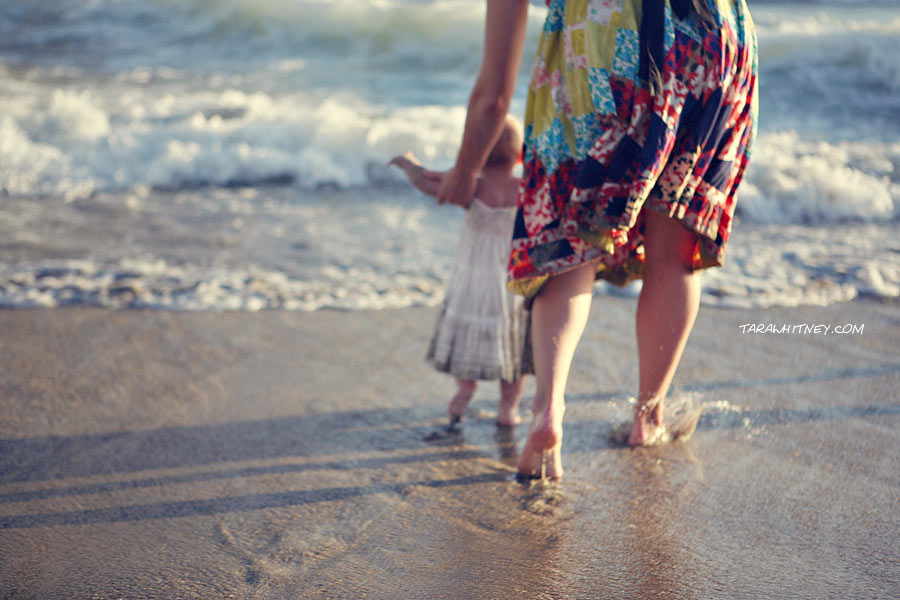 Okay, another favorite. :) I can feel her arms around that baby, I can feel what it feels like to wrap your arms around your baby when I look at this. I also love Dad and Jack in deep conversation.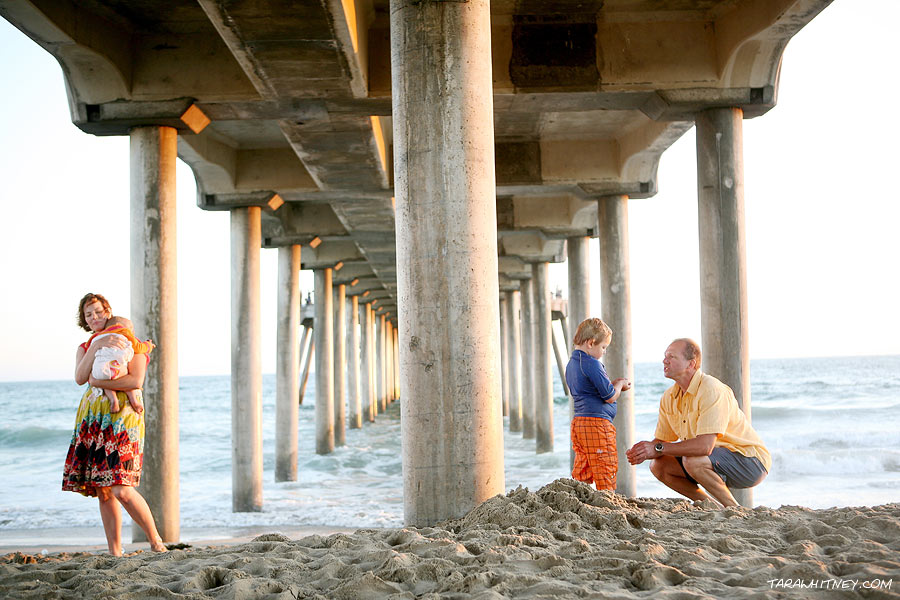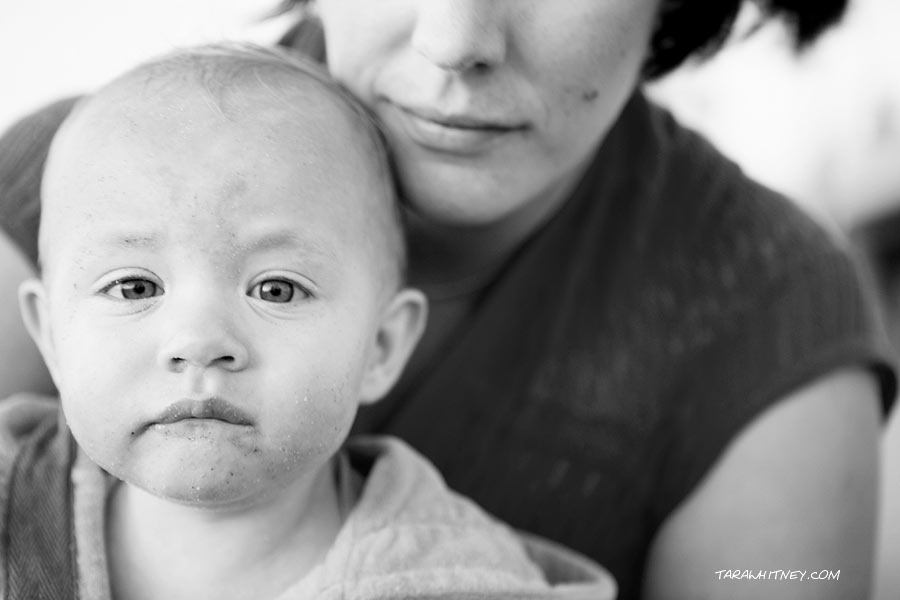 In the home movie, there is a frame where they run past us, and Anna does this fist pump in the air that makes us all smile. These were taken just after the fist pump. I love the natural-ness. Is that a word?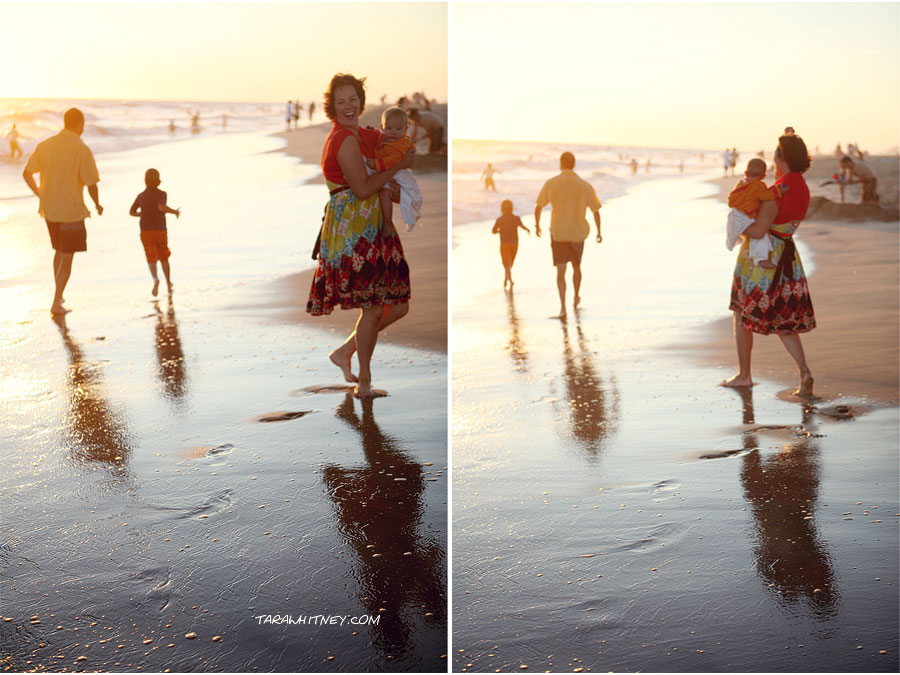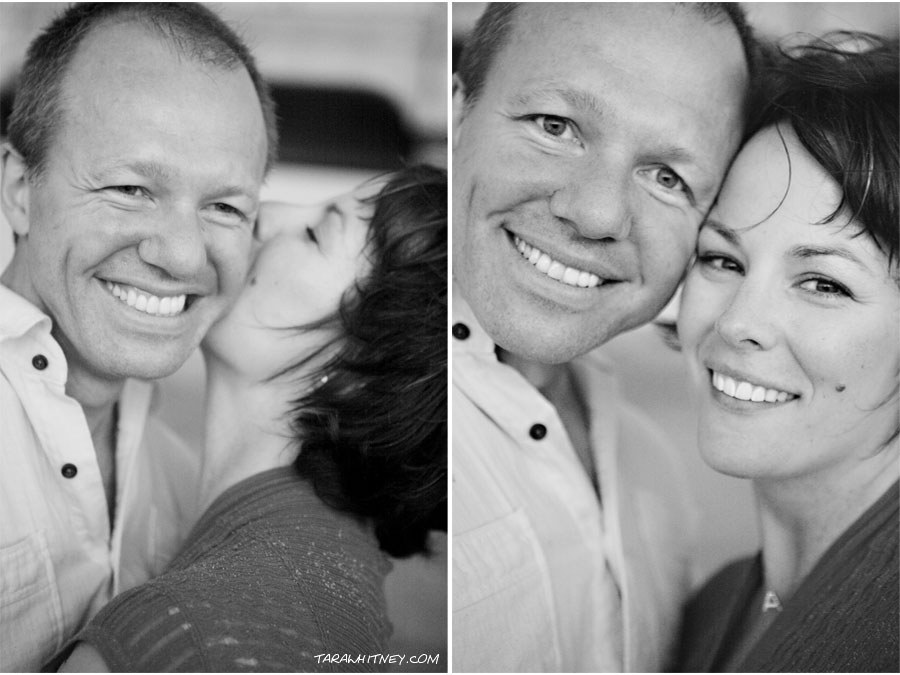 Thanks again you guys.
xo
Tara