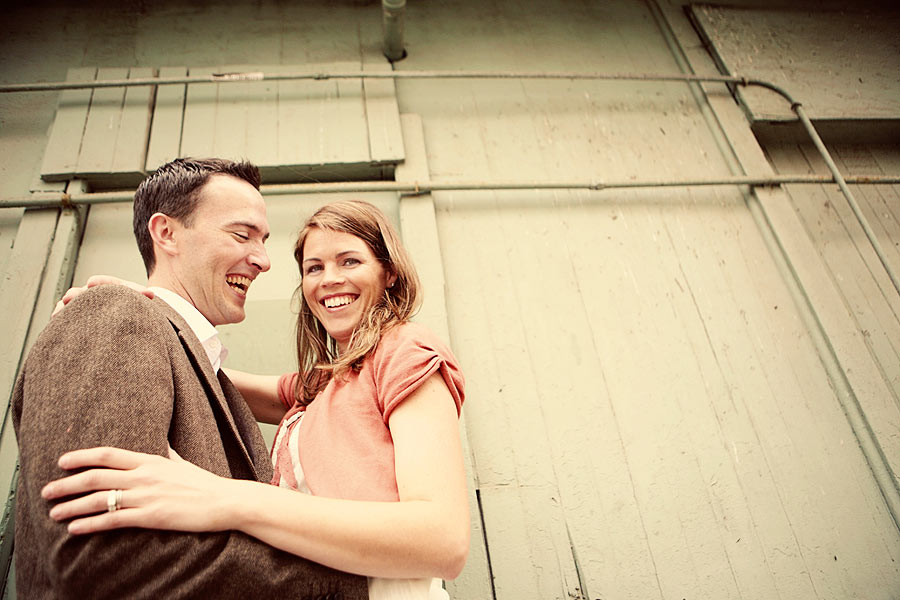 cherie and i have met before. her family was one of my first clients when i began my business. it felt like meeting up with old friends when we found each other in the parking lot at the huntington beach pier the morning of their session, i was so genuinely glad to see them all again. we had both run a bit late i remember, them because the dress she had packed for her daughter didnt fit anymore-so an emergency dash to target was necessary. and me, due to traffic.
we started out right away by crossing the street, gaining access to the orange wall of the construction zone. this was one of my favorite local spots for almost two years. sadly, the construction is now complete, and my orange wall is no longer there. i wish i had somehow been able to salvage a section. i will really miss it.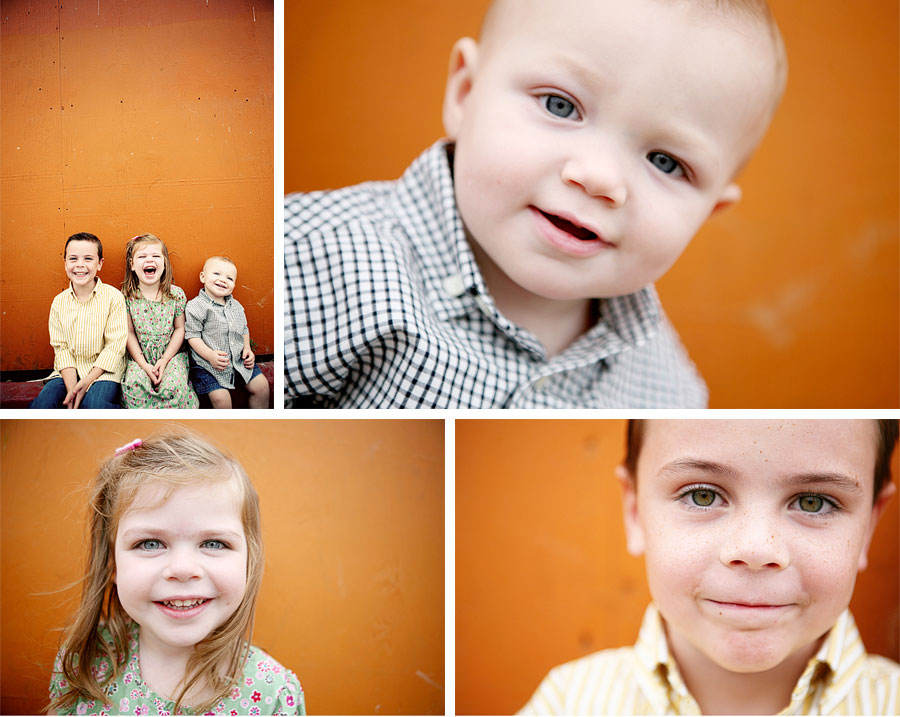 this is when the children noticed the donut shop on the corner. as we had just started, most might think to offer it as a reward for a job well done. however, i had ulterior motives. something about getting on their good sides….so off we tromped to buy donuts! (cherie posted about this image here.)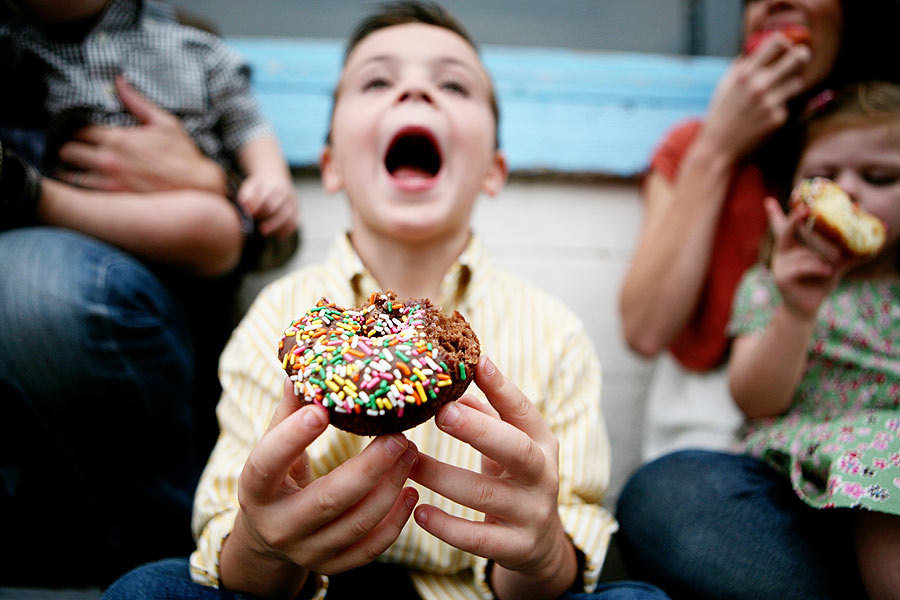 the sugar high helped amp everyone up – i try to create high energy as much as i can – love high energy families on shoots! we zipped around downtown huntington beach, showing them all of my favorite little spots.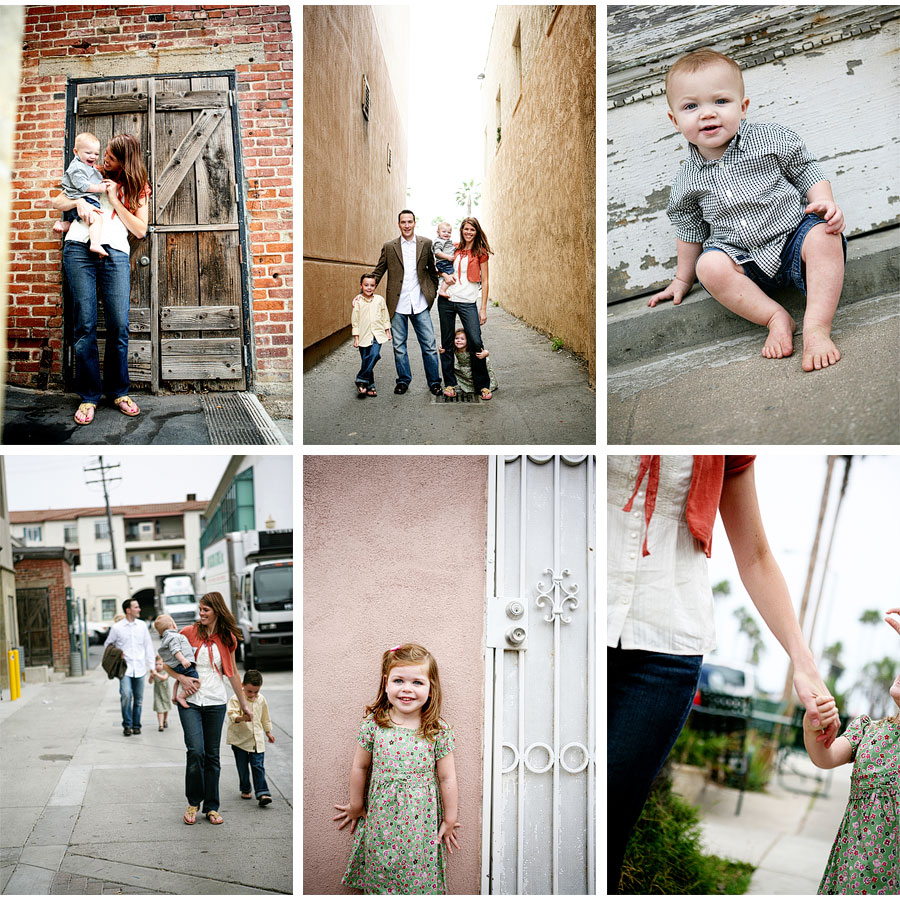 this is when i heard from cherie about the much coveted "RED DOOR PICTURE". she mentioned how she had always loved the red barn door shots, and were we anywhere near it? and would it be possible to go there? and she would just be so so happy if she could have one too. cherie is adorable. cherie is kind. cherie is selfless. whatever cherie asks, i will give. (it did help that i knew exactly where it was and exactly how many minutes it would take us to get there-3) we found the little alley where the red door lives and attempted the shot. however, the littlest person in the family was.not.on.the.same.wavelength.as.mommy. i do not torture children, except for my own, so we decided to come back.
we did this instead.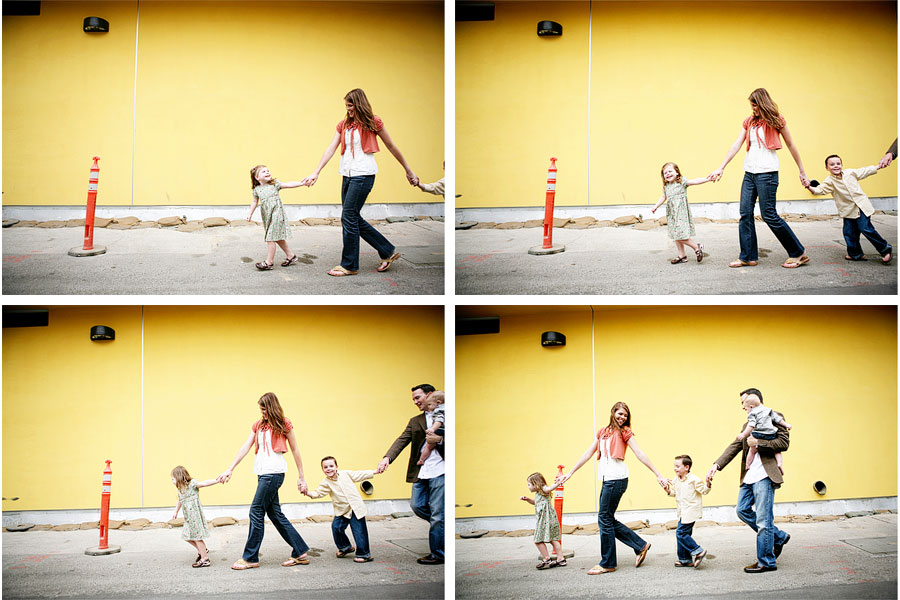 and if i were her, i would hang these up somewhere BIG, floor to ceiling. i love how they make me feel.
after a little walk and some momma love, baby was ready for his moment with the red door. after some begging and pleading from mom and hysterical goofiness from dad, WE GOT HER THE RED DOOR SHOT! (take note of big sister telling baby whats what.) also take note of the hotness. how HOT does momma look in this shot?! hot like a full time model thats how hot.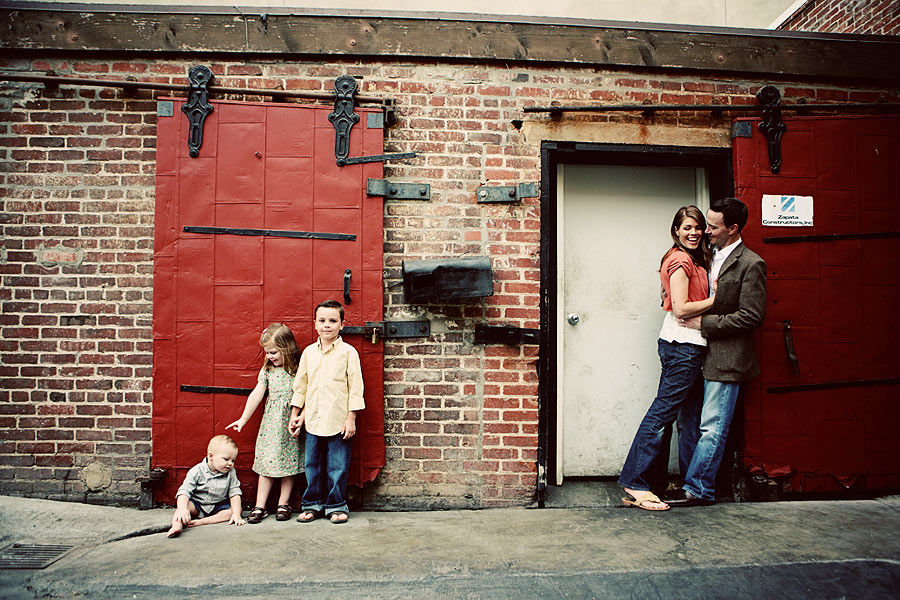 some more favorites from around town, and after a quick outfit change in the car. to the beach we go!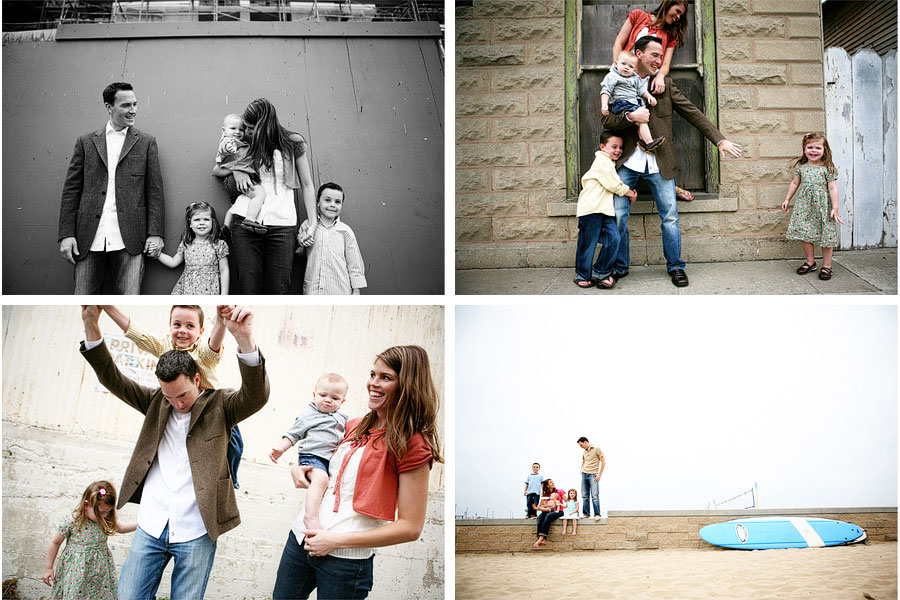 this was cherie's idea. how clever is that?! I LOVED IT and was grateful for a fresh take on my heart in the sand shot.

these are my favorite pictures to take. up close, cropped super insanely. blur, freckles, eyelashes, laugh lines. completely focused ON. THE. LOVE.

oh and by the way, even with three little ones and one on the way, (congrats you guys!) THEY STILL GOT IT BABY!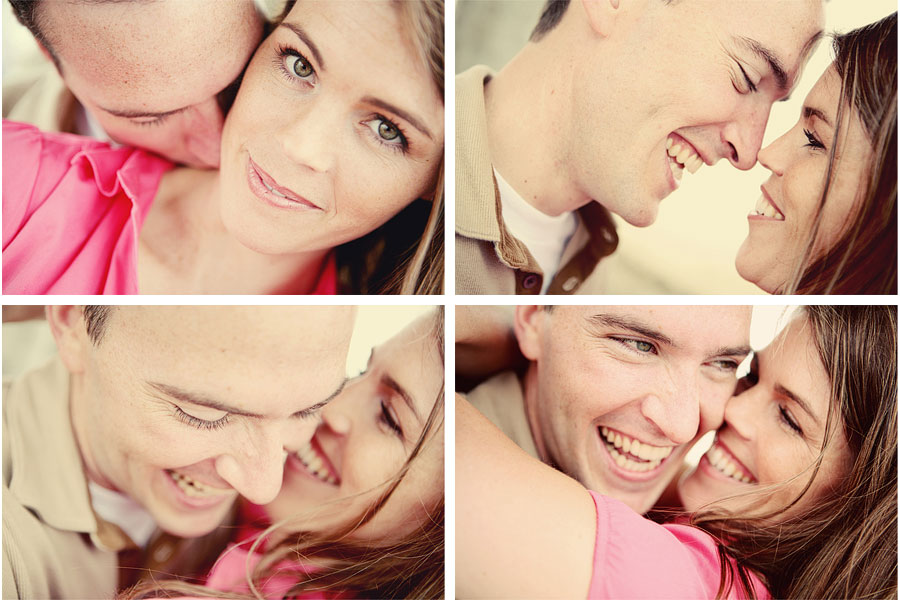 for more cherie:
to see how she displayed her photos, go here.
xo
tara