pathetic arrangement at the top of the stairs,
this pathetic attempt at something trying to be cute is failing miserably and has been like this for about two years. no one cares for you, we all walk by you a thousand times a day without even glancing at the mess you are.
well thats about to change. no more haphazard extra photos leaning around just because i dont have a better place to put them. no more super outdated five year old photos making me miss my babies. no more shelves i cant really stand anymore. and no more full drawers that are full of god knows what. time to clean you out and use you for something, well, more useful.
we will let you keep the jars though, no matter what jeff says.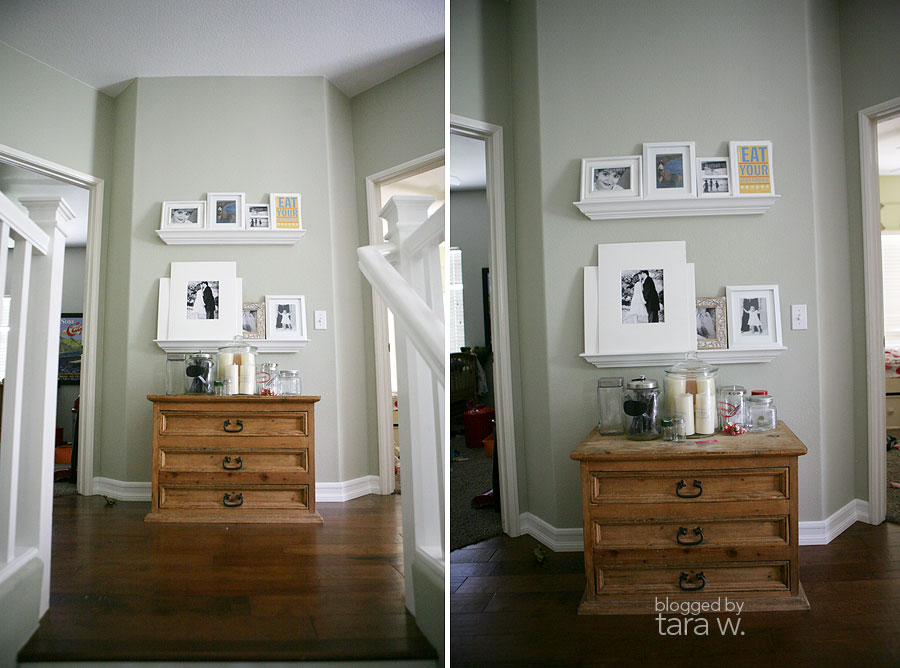 after i'm done with you, you will be a hip, updated, family portrait wall that will include our extended family and maybe a few accessories while im at it.