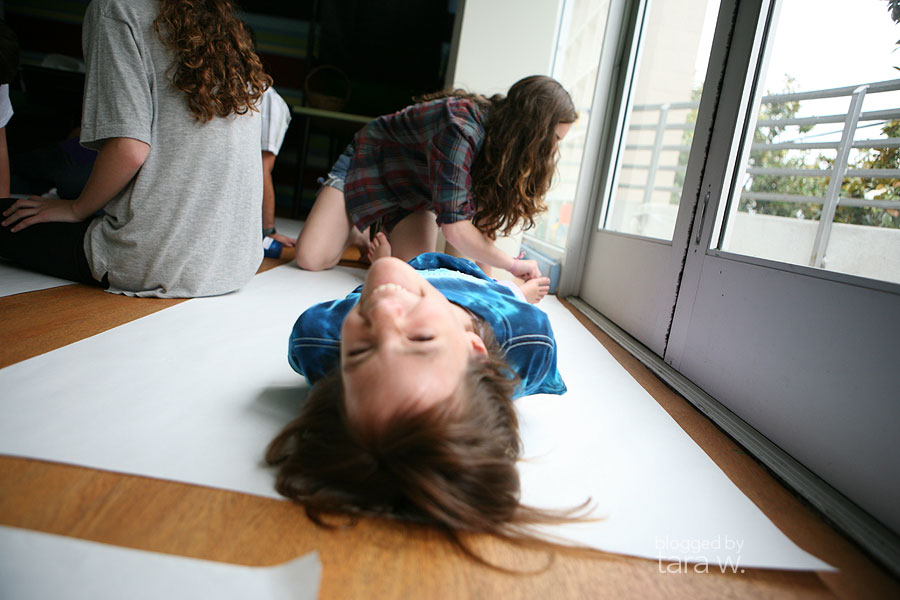 tracing her body and coloring it in while waiting for everyone to arrive…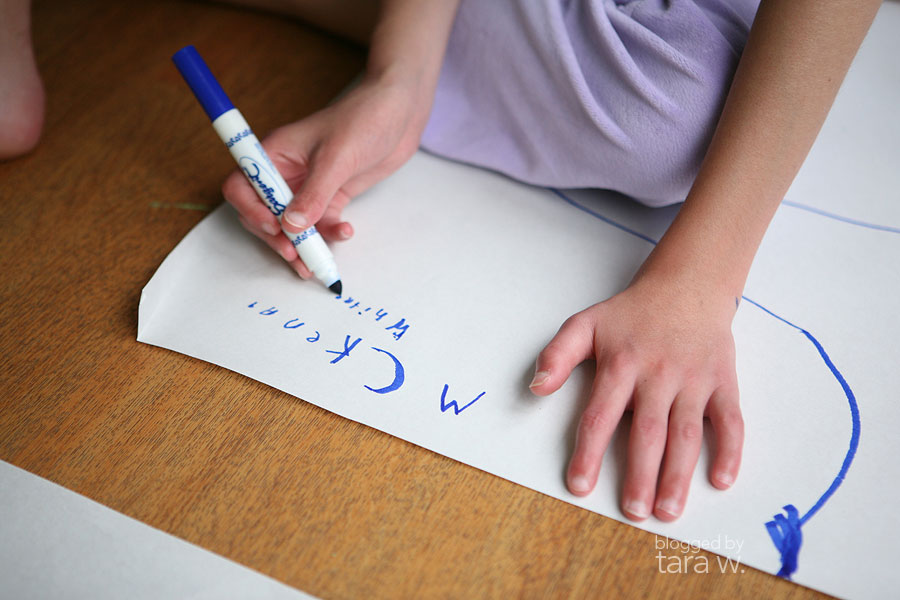 large movement across the room…
coach e asking everyone to get as teeny tiny as they could "create your smallest space!"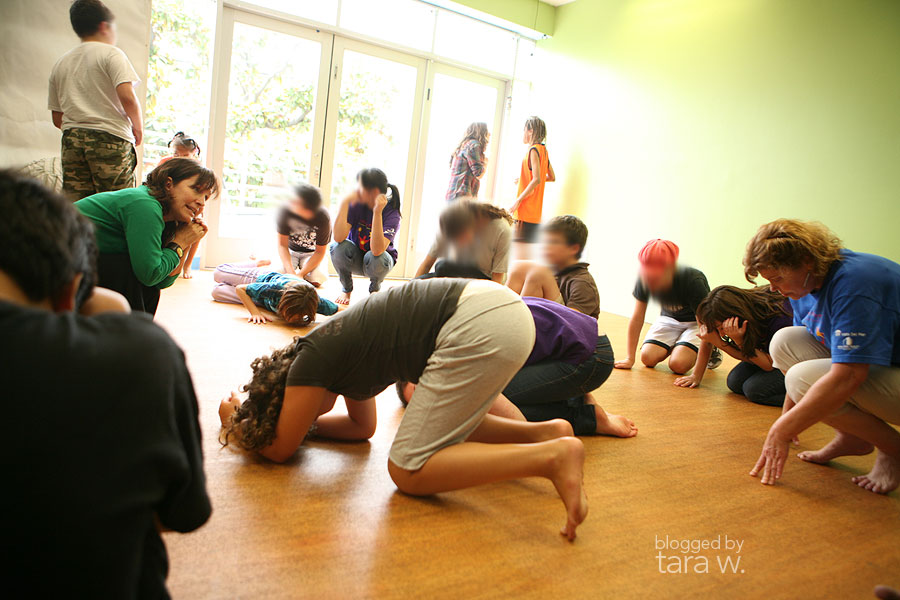 and then their biggest…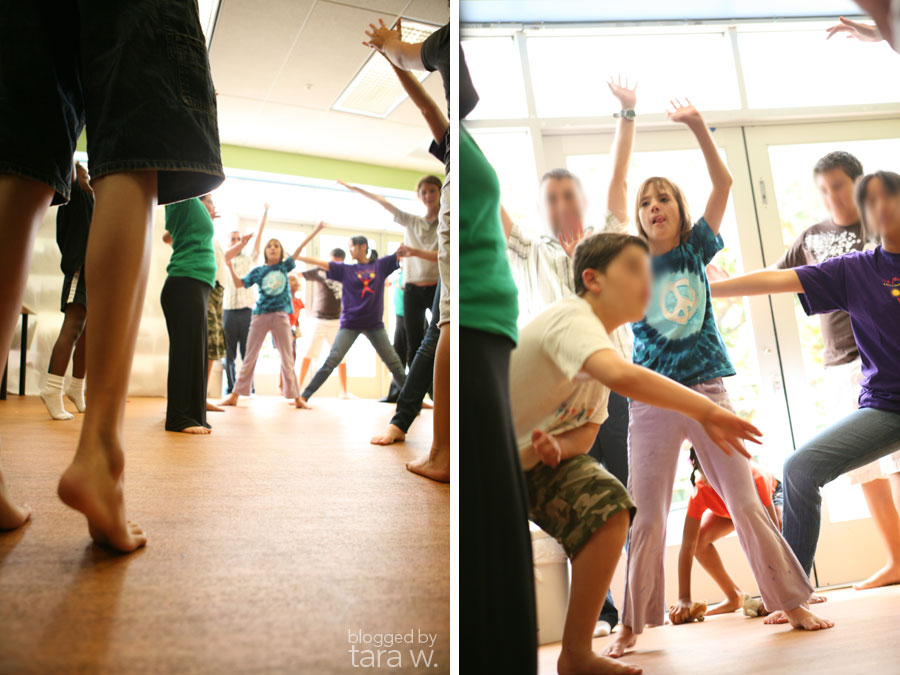 they then got into groups and created their own pattern of small, medium, big…and cat (piano player) created small music, medium music, and big music. they got to choreograph a little dance-large small large medium…in whatever pattern they wanted. it was something so simple and yet so wonderful.
blurry faces because i had to share, but dont want to share without permission
they learned another song yesterday!
and yes, the DVD is available to rent via netflix, or to buy here.